Mohd is a worldwide leading company in luxury furniture and design, offering the best selection of international design and exclusive interior design services, both online and through their physical showrooms in Italy. Mohd opened their first showroom in 1968, and launched the e-commerce in 2011. They needed consultancy to build a new brand image able to lead them towards a new chapter of the company. A challenge that required a flexible and multidisciplinary approach taking in consideration all the different touchpoint and business needs.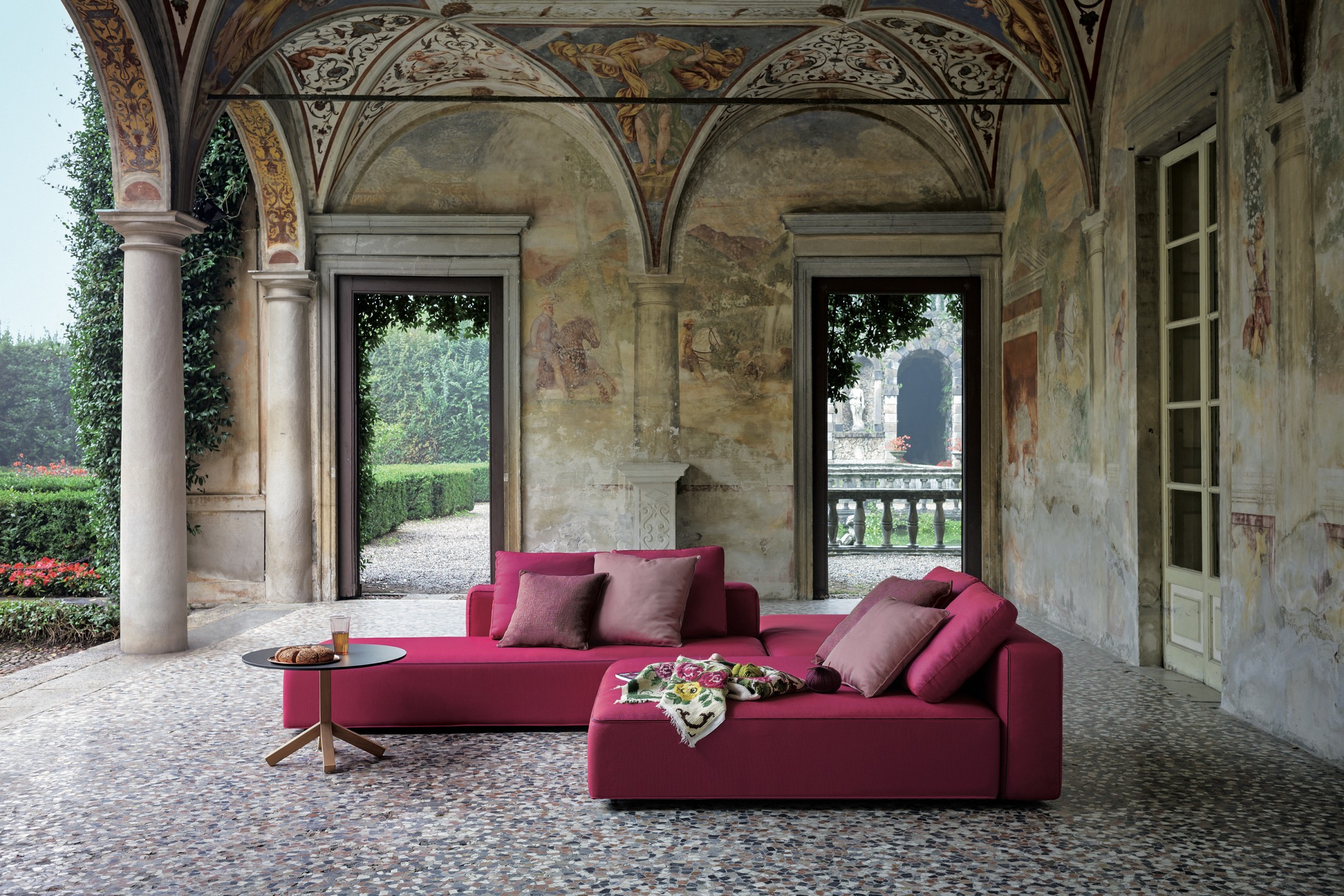 Brand positioning
The first step was setting up the brand strategy and defining the creative platform. The new tagline represents the endless number of brands and design products selected and distributed by Mohd, and the many services offered ("more"). It is inspired by the principles of great designers such as Mies and Rams ("less and more"). It refers to Italy, a culture of good taste, friendliness, passion, good life ("That's Amore"). It's built on an assonance that it's easy to memorise ("mohd-more"). It sets the basis for future developments (for example: "that's design, that's mohd", etc).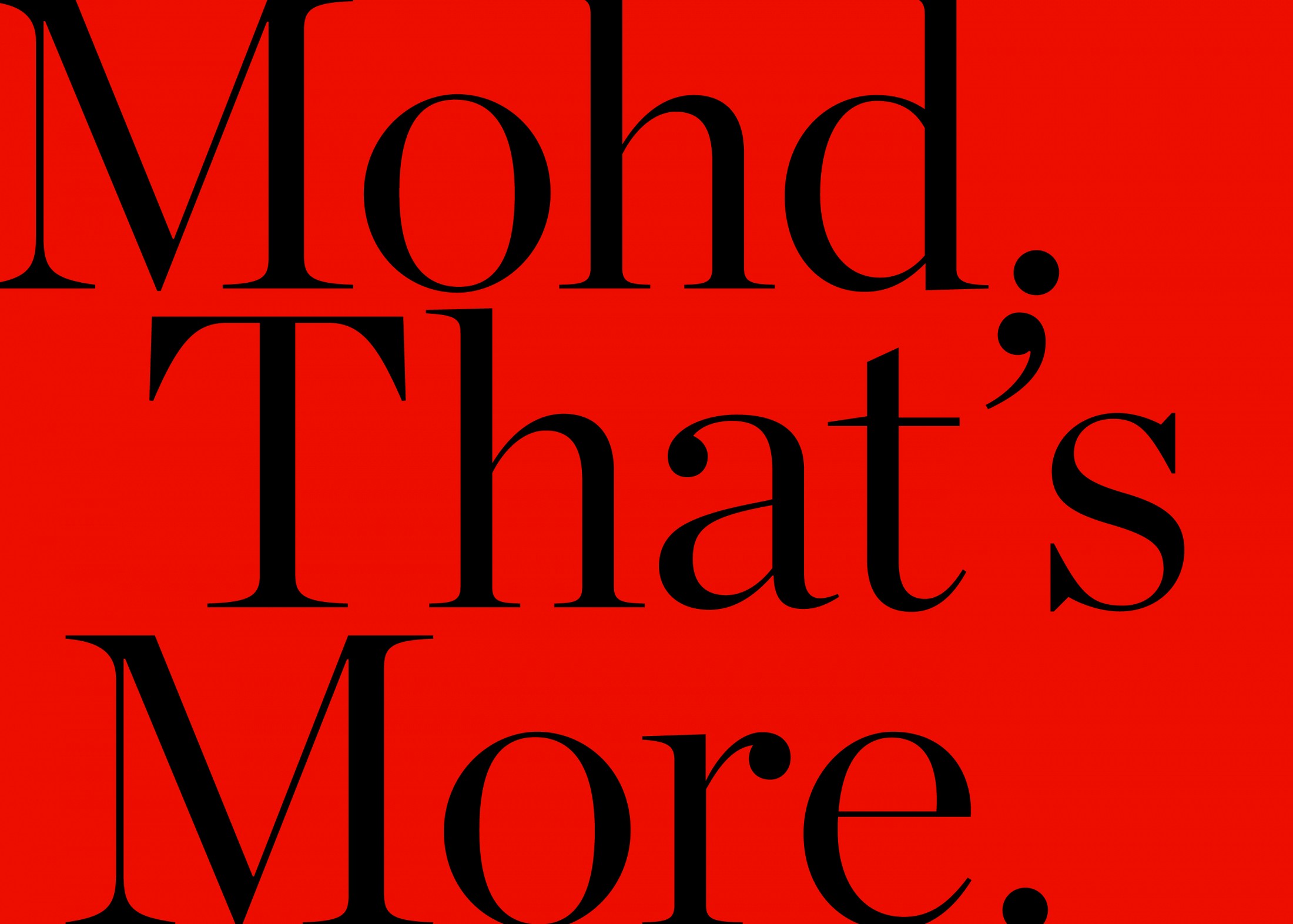 Integrated campaign
We created an integrated campaign to communicate the new positioning in its simplest form by adapting the tagline and its flexibility. A new differentiating brand approach that associates important brand values and most iconic furniture with the brand itself, adaptable on both offline and online channels. A new visual language, punchy colour, a bold graphic style, clear messaging and a revised art direction.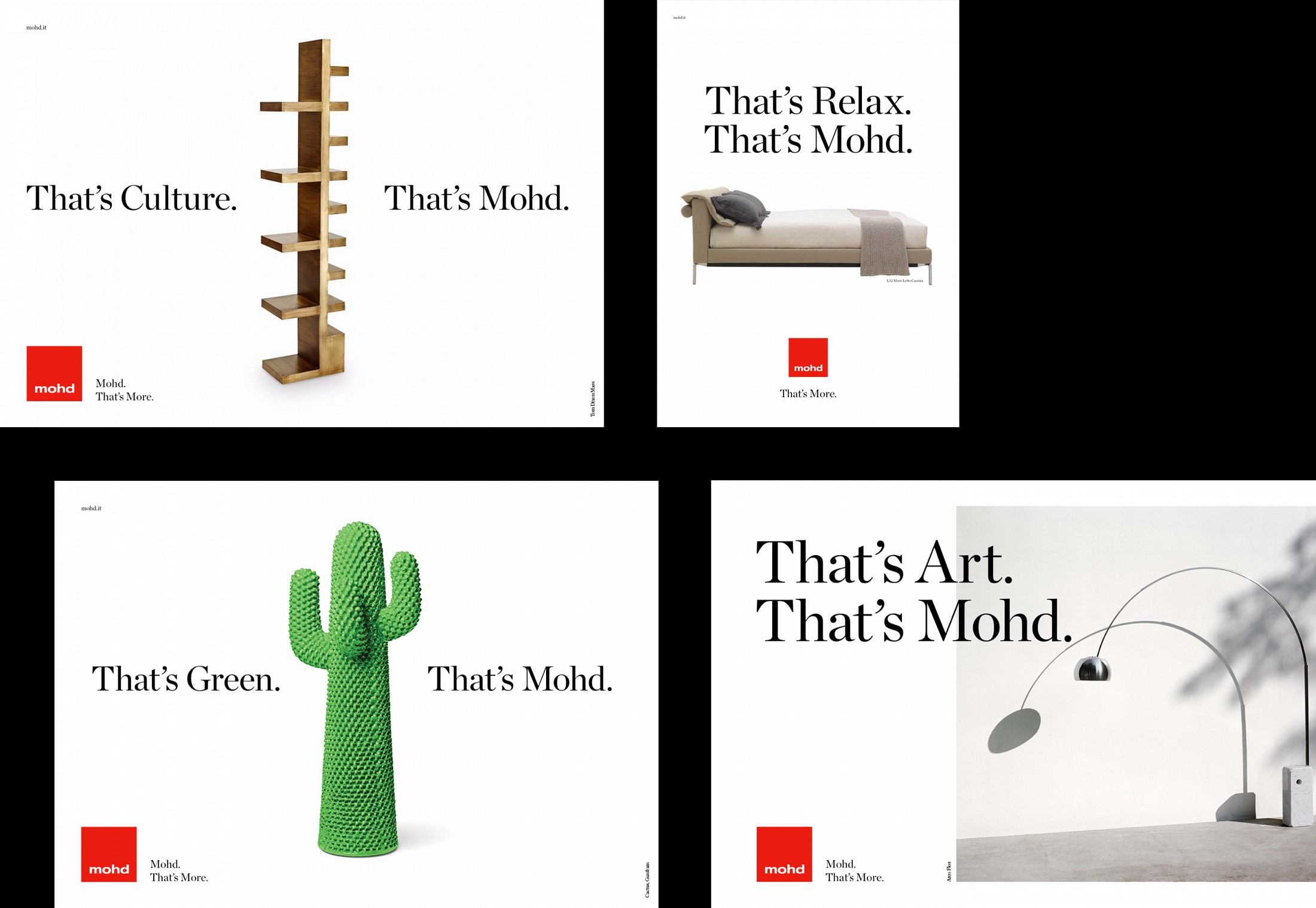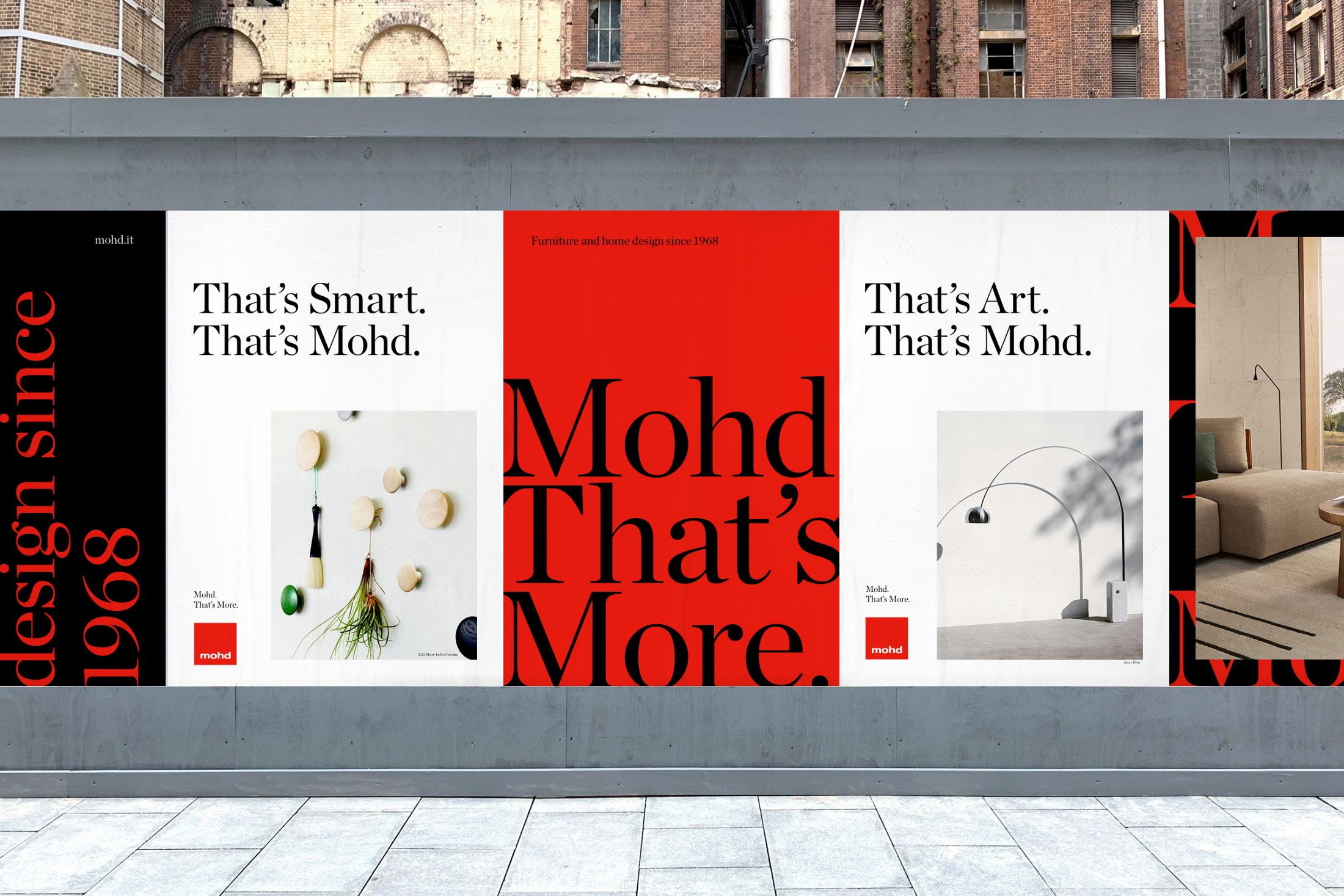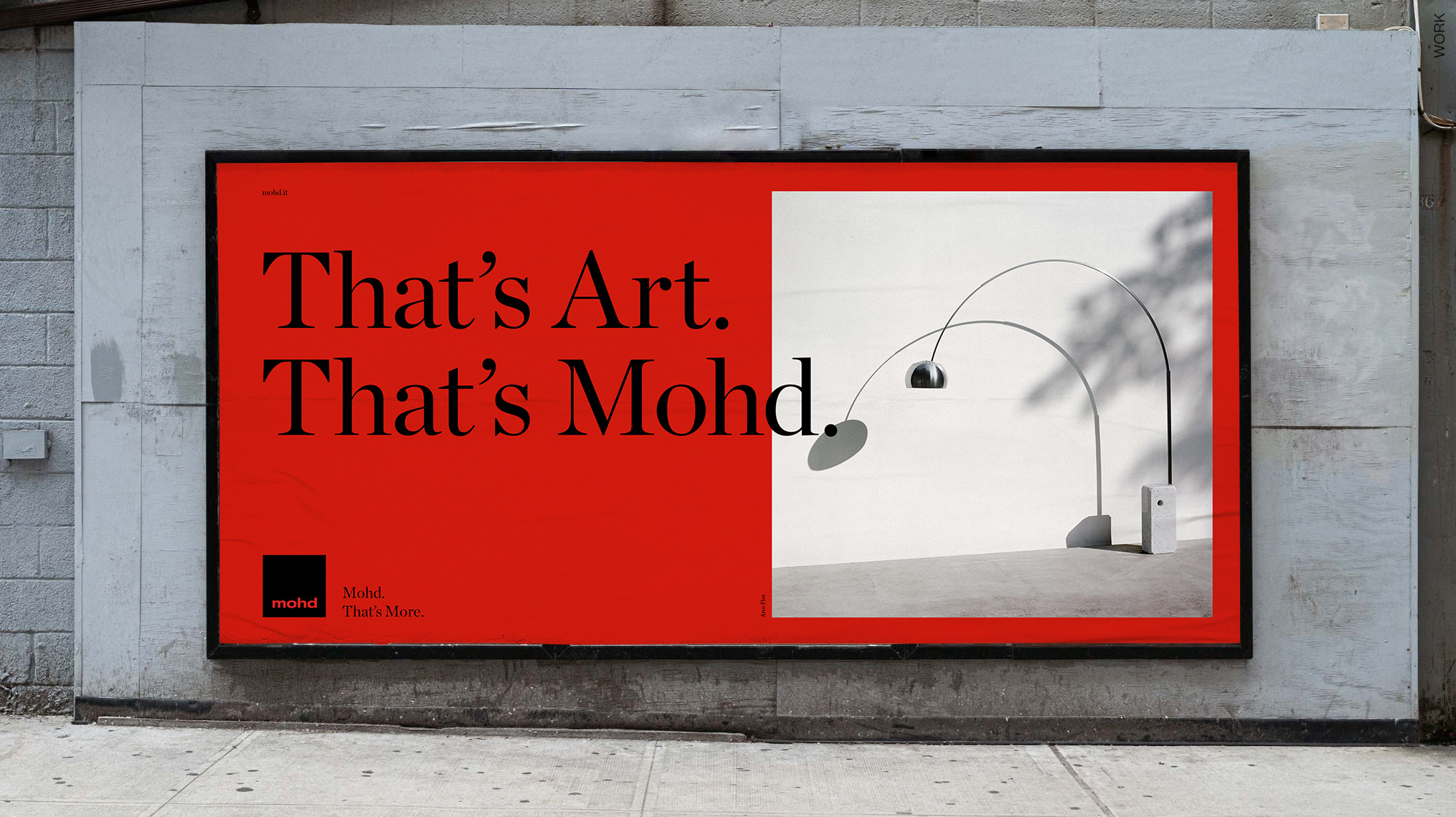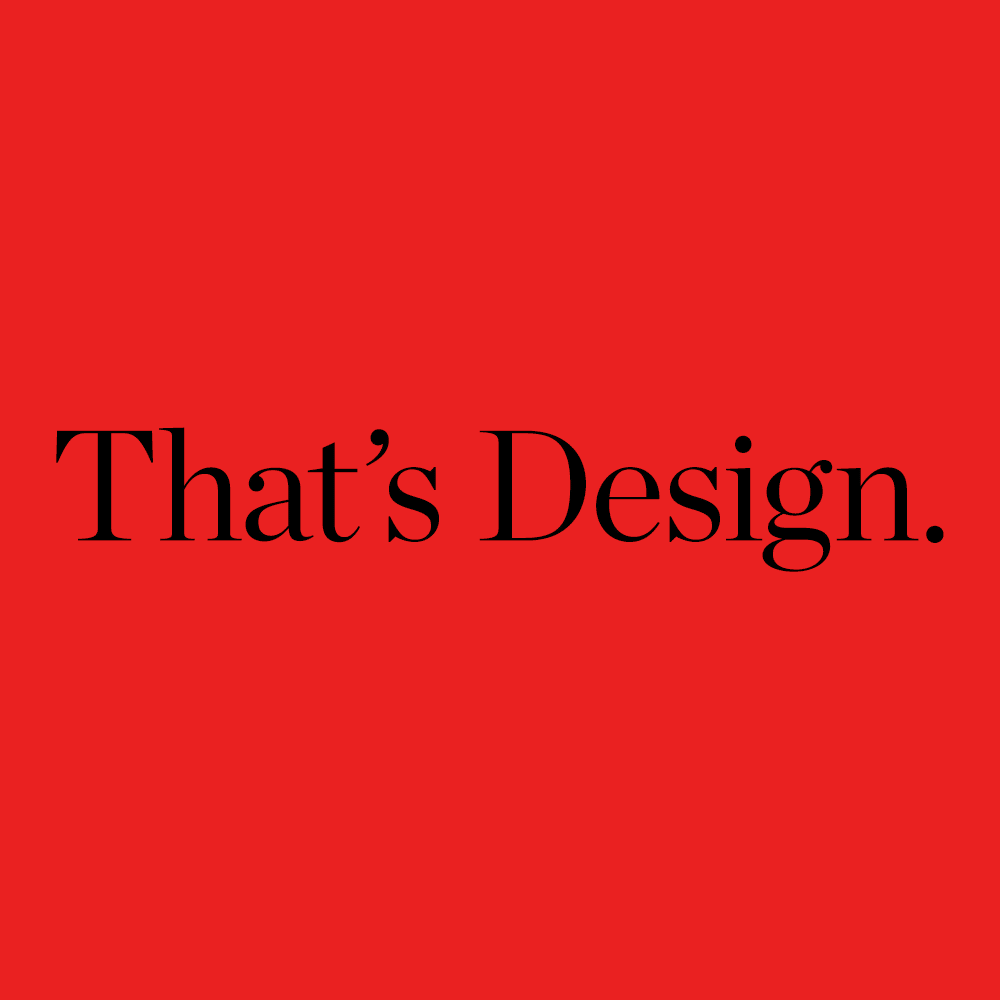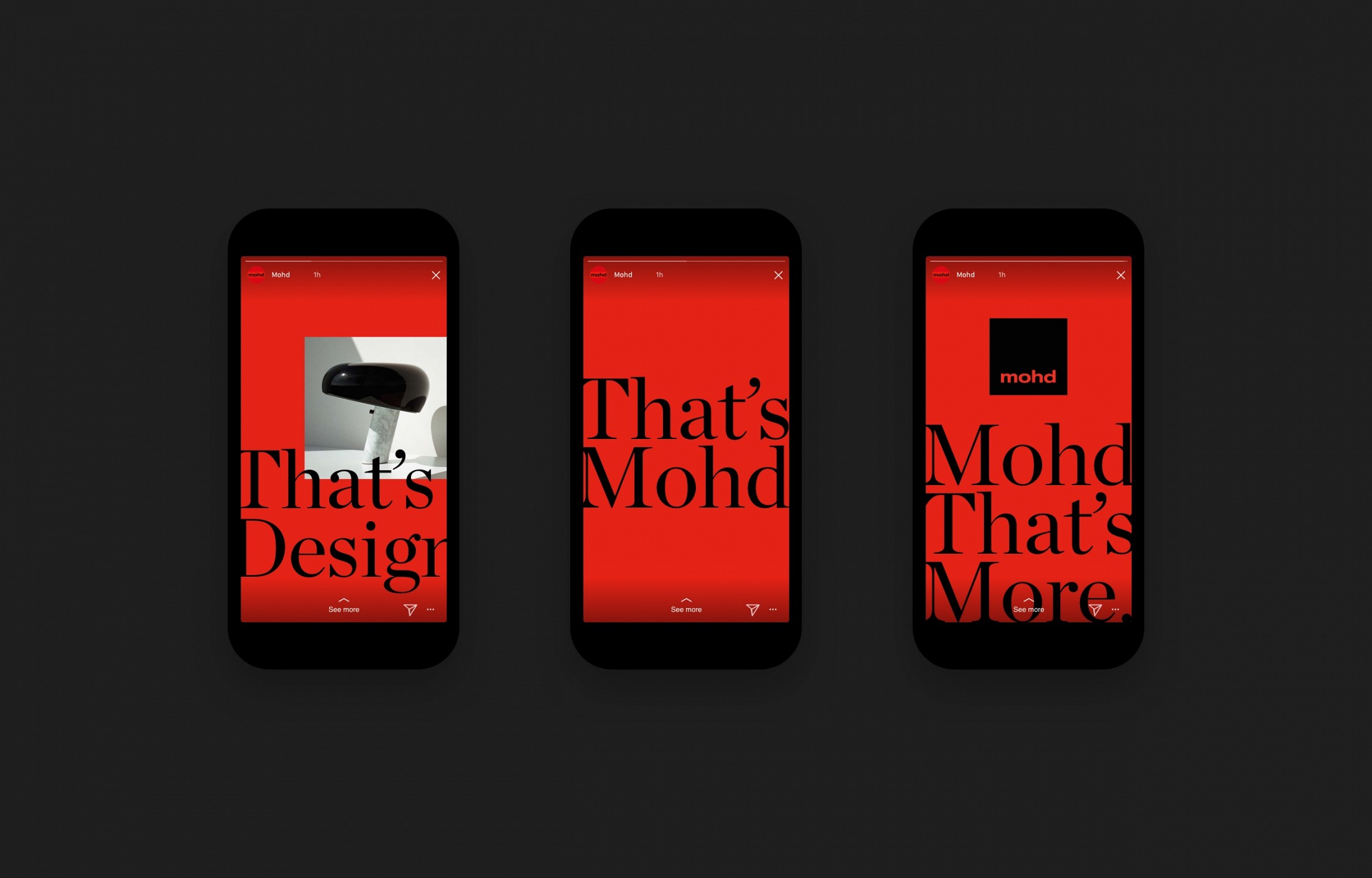 Book / Brand Manifesto
For many years, the company didn't focus its attention on its brand image, so we had the idea to use the power of storytelling and develop a book/manifesto putting together distinctive stories to tell the brand in a charming and cultured way differentiating Mohd from the competition: a family business born from a passion for design, its philosophy, the typically Italian cult of beauty, the first fifty years of activity, etc. A proper manifesto that builds the brand chapter by chapter, using a warm, confidential, ironic tone of voice.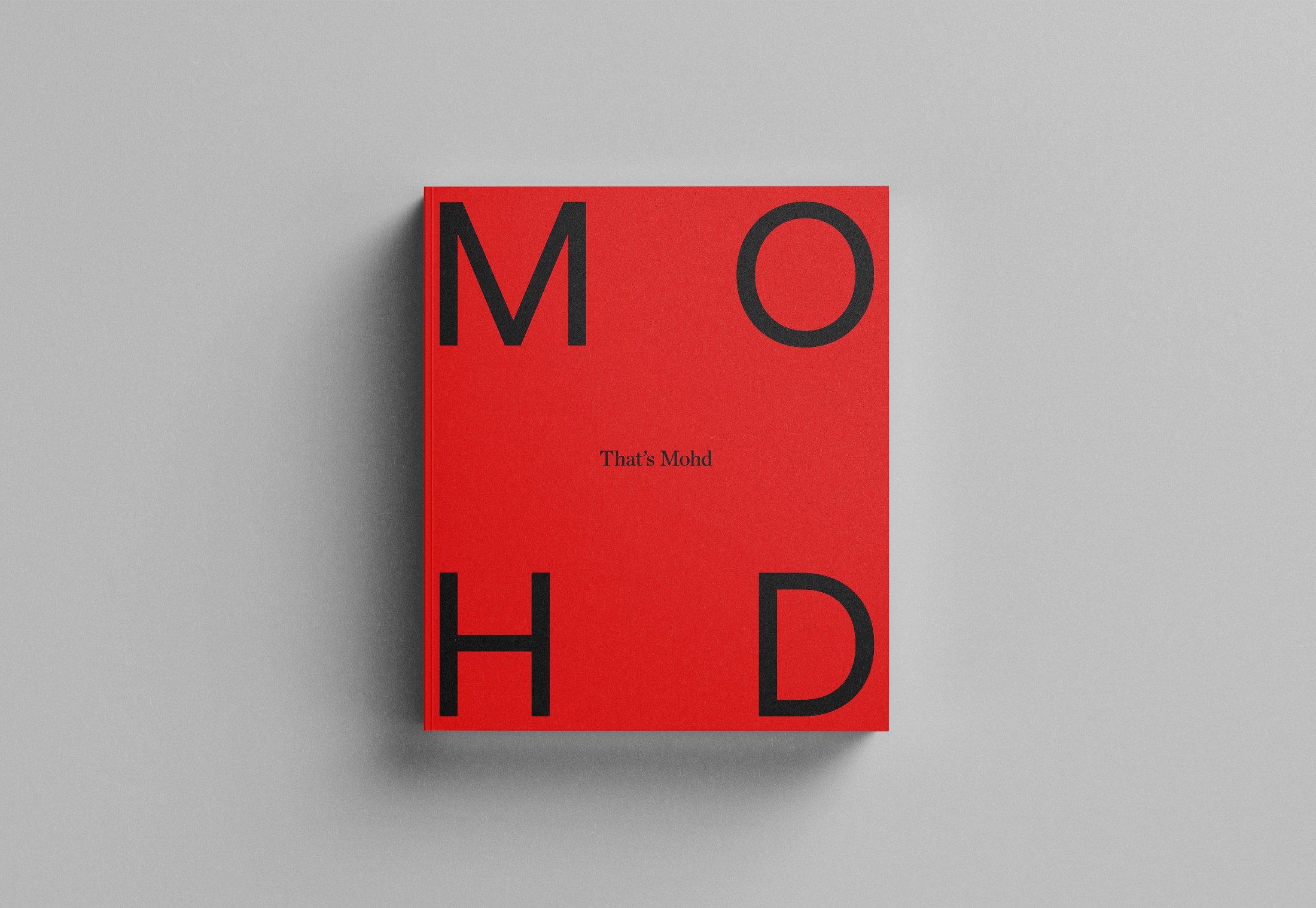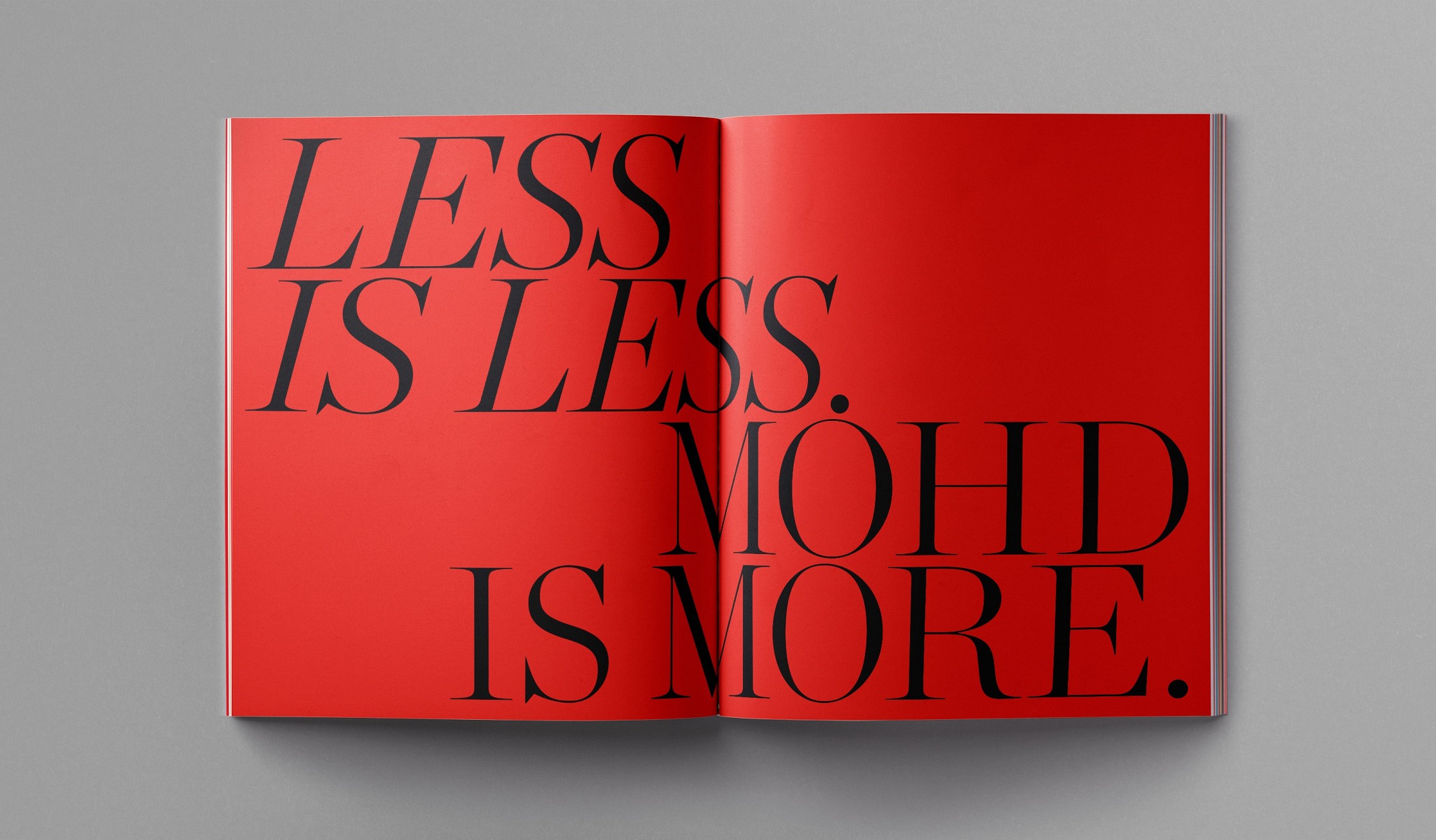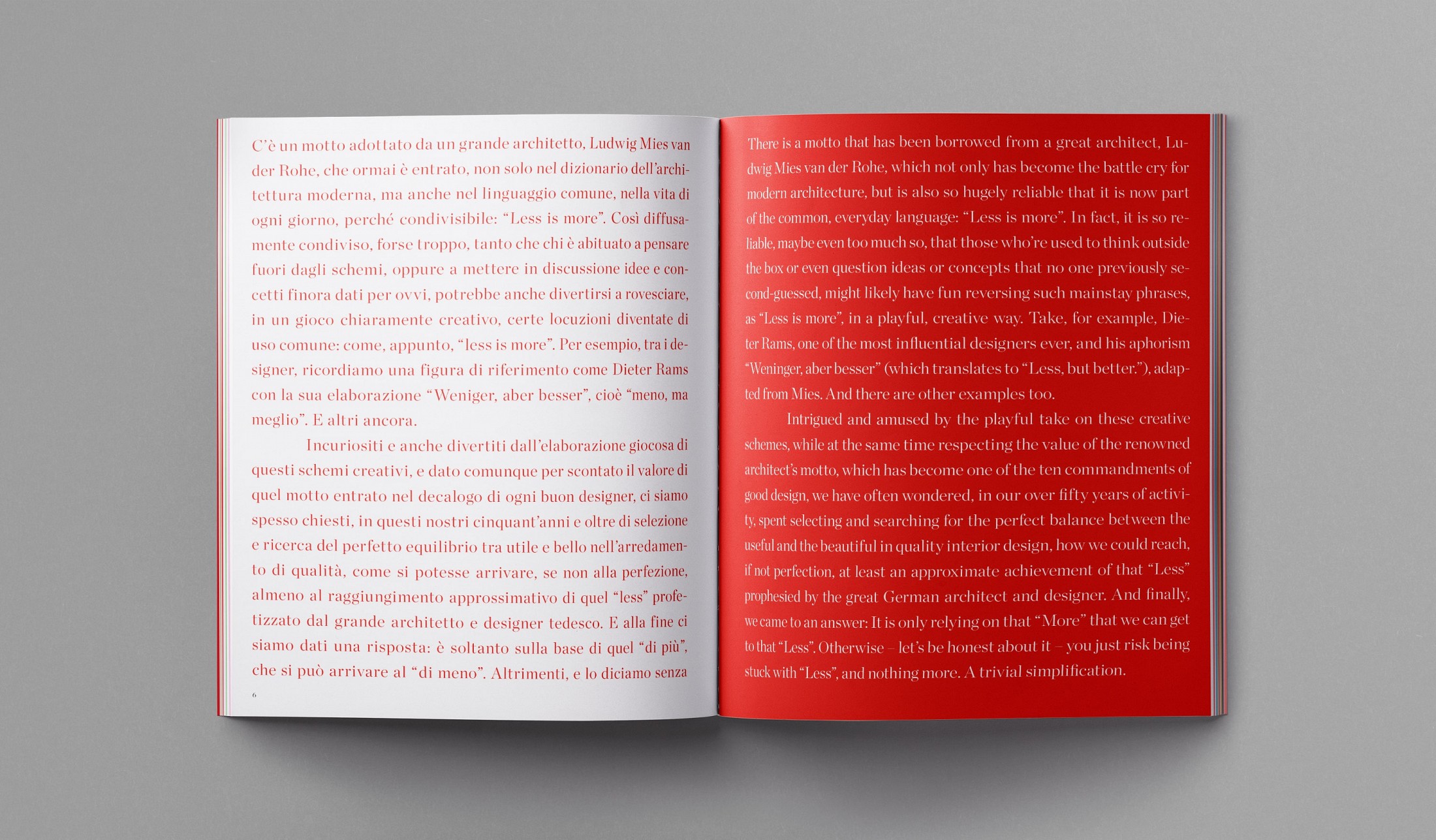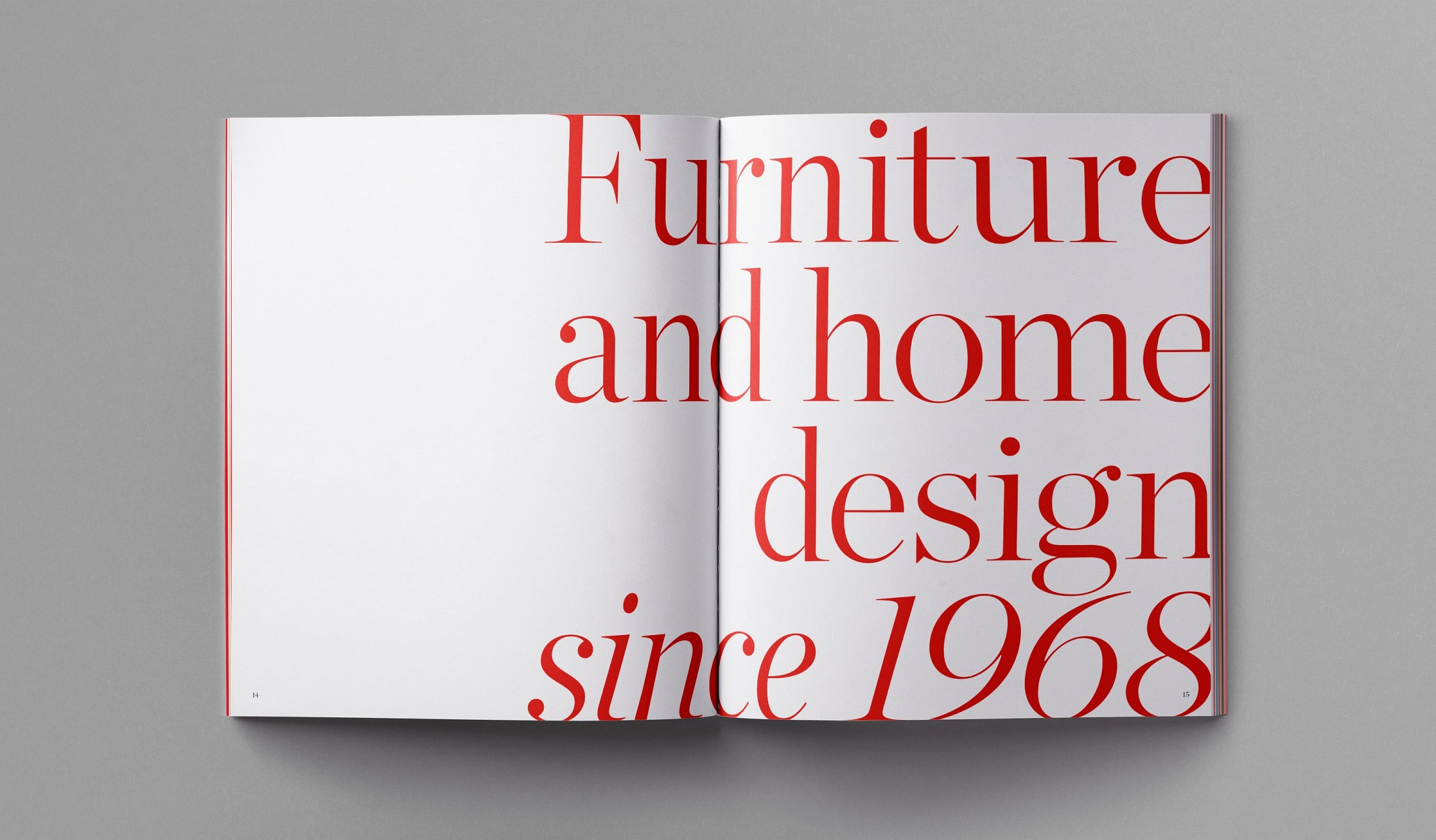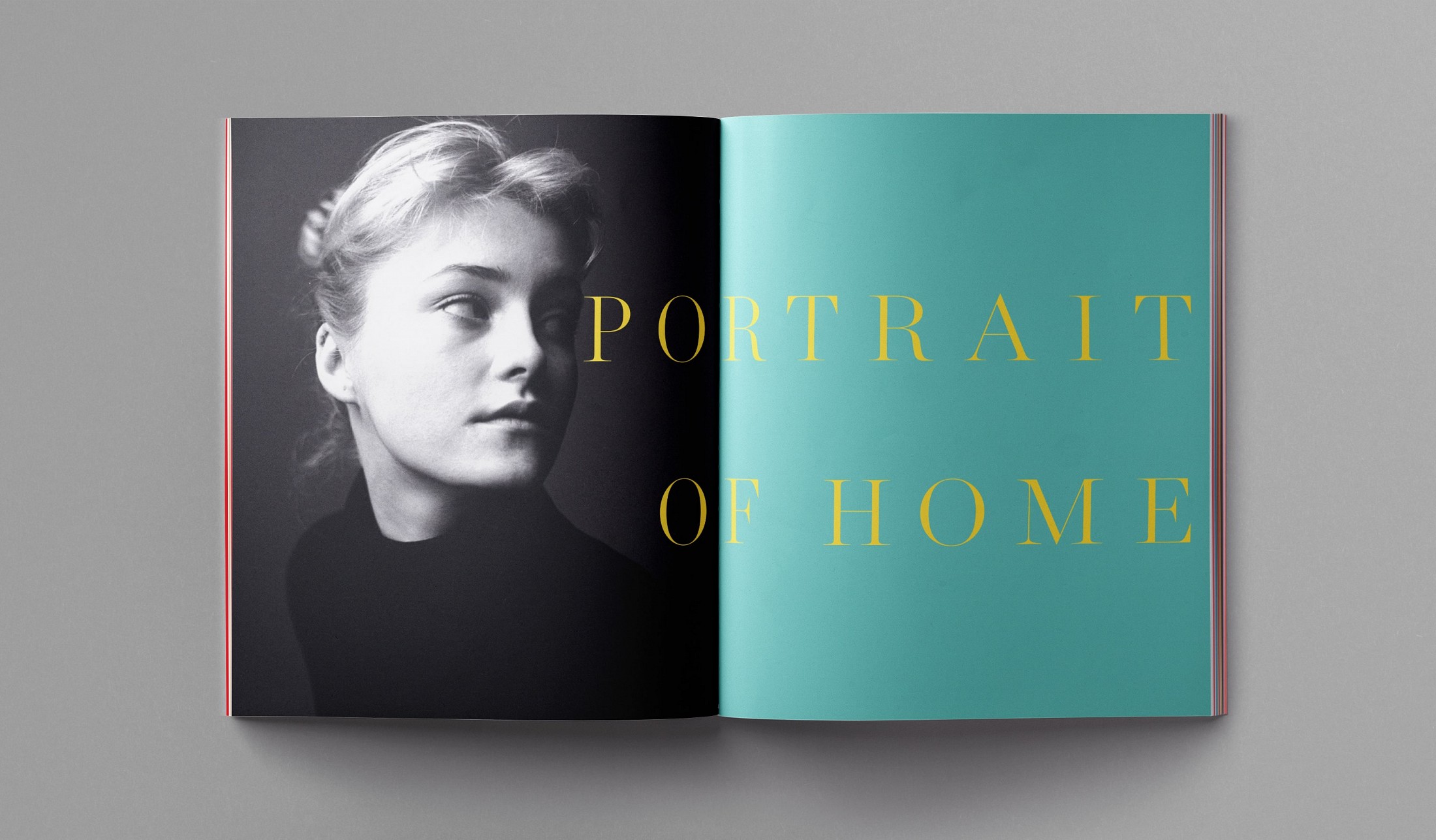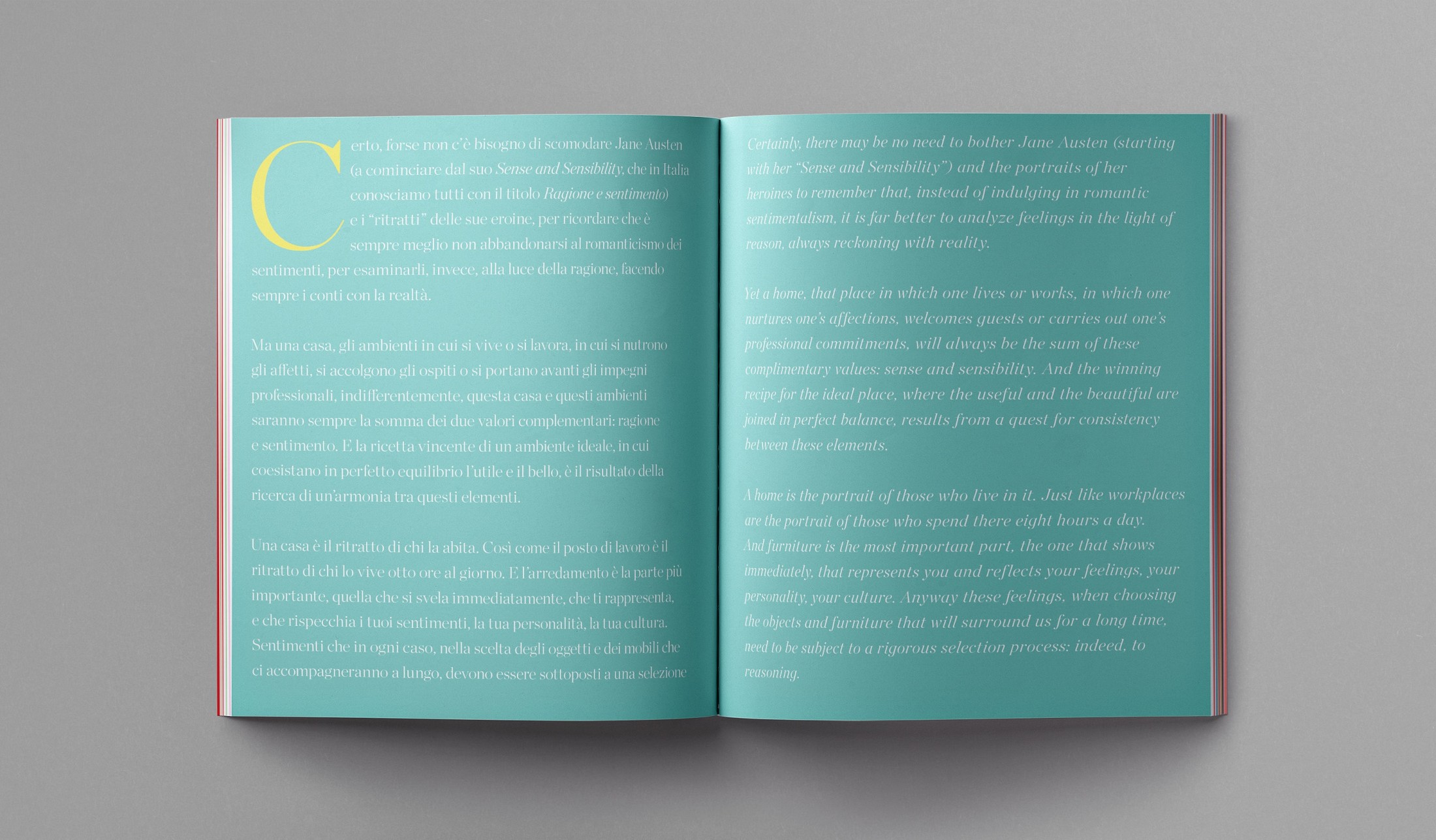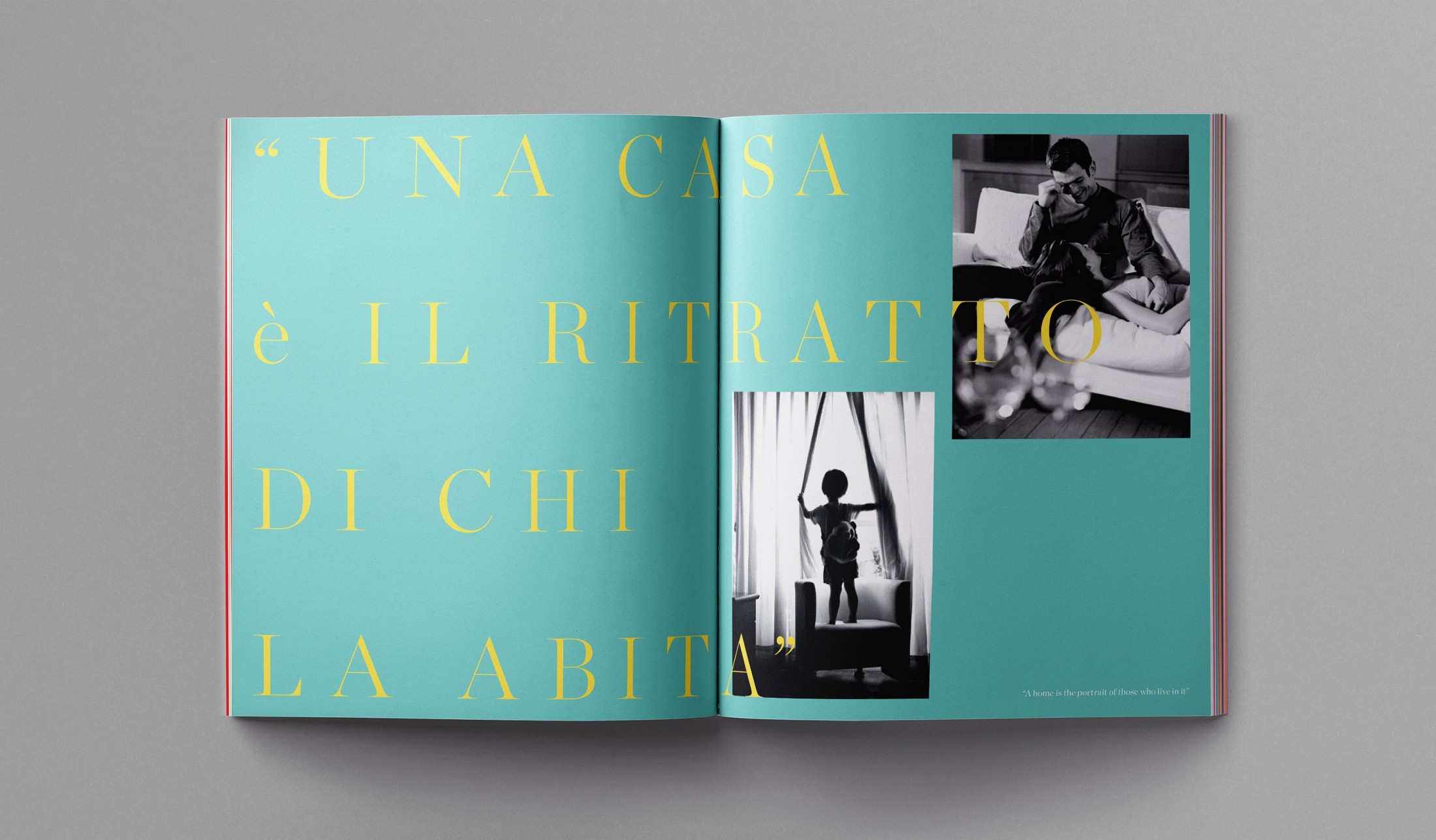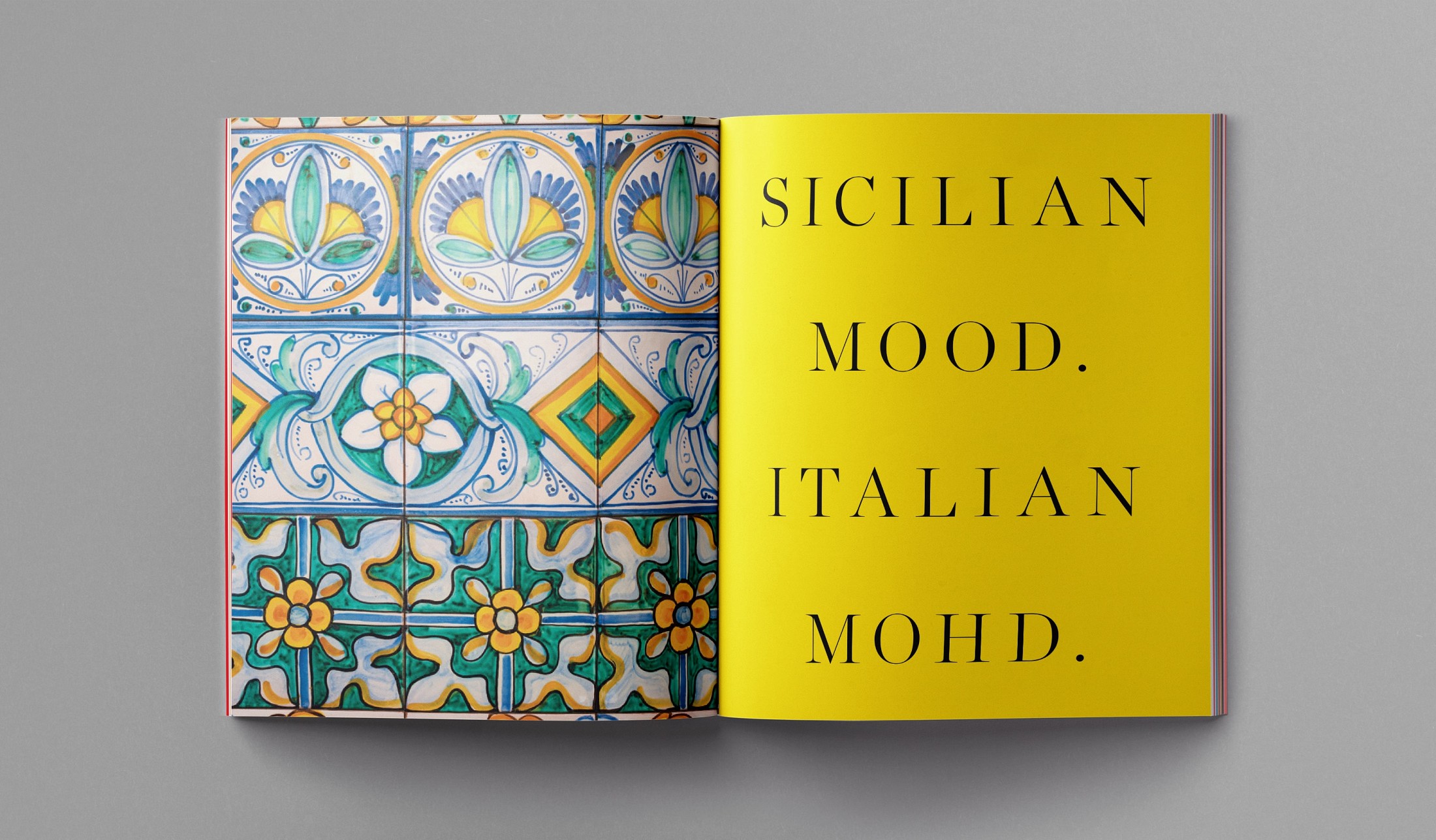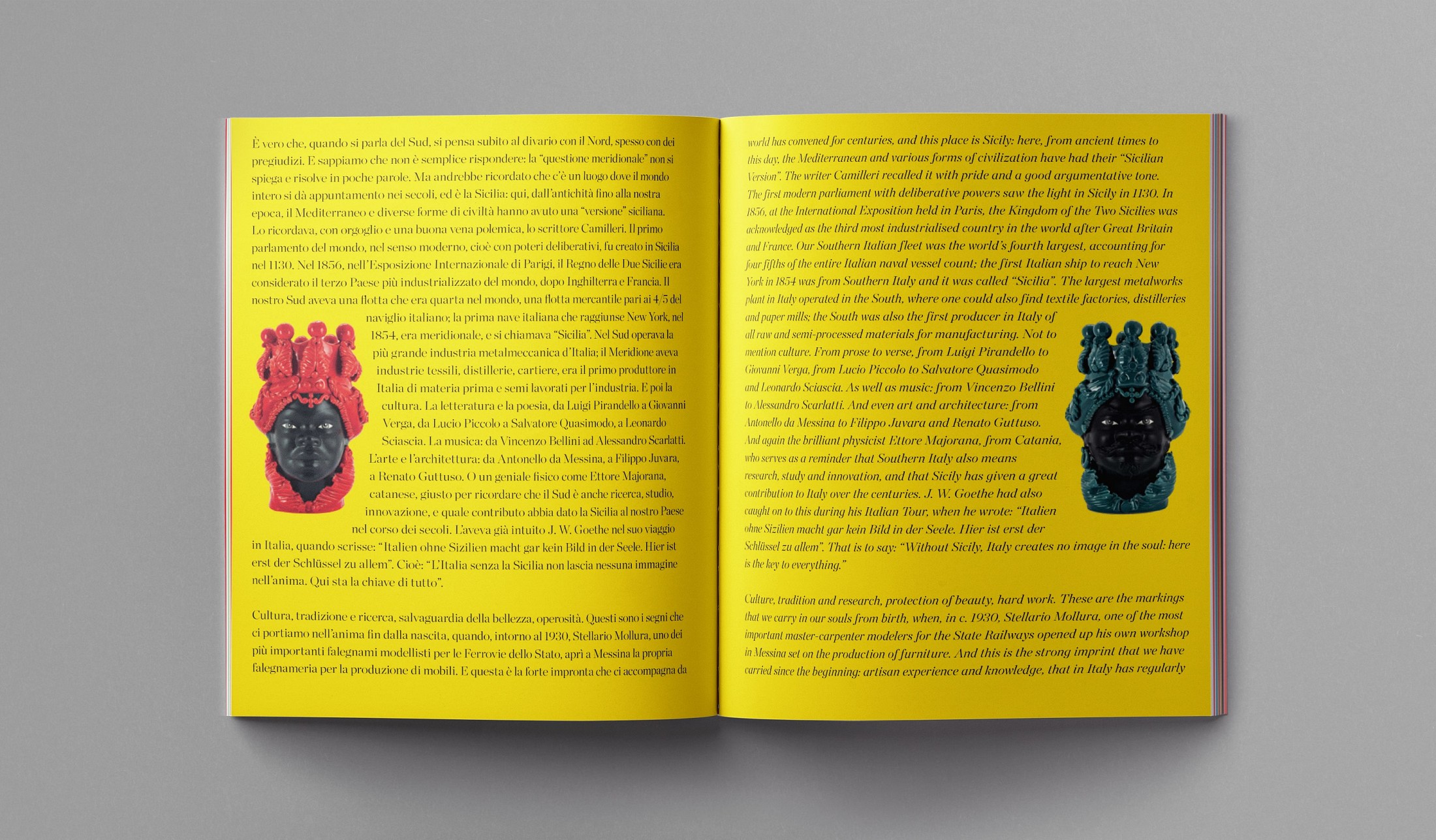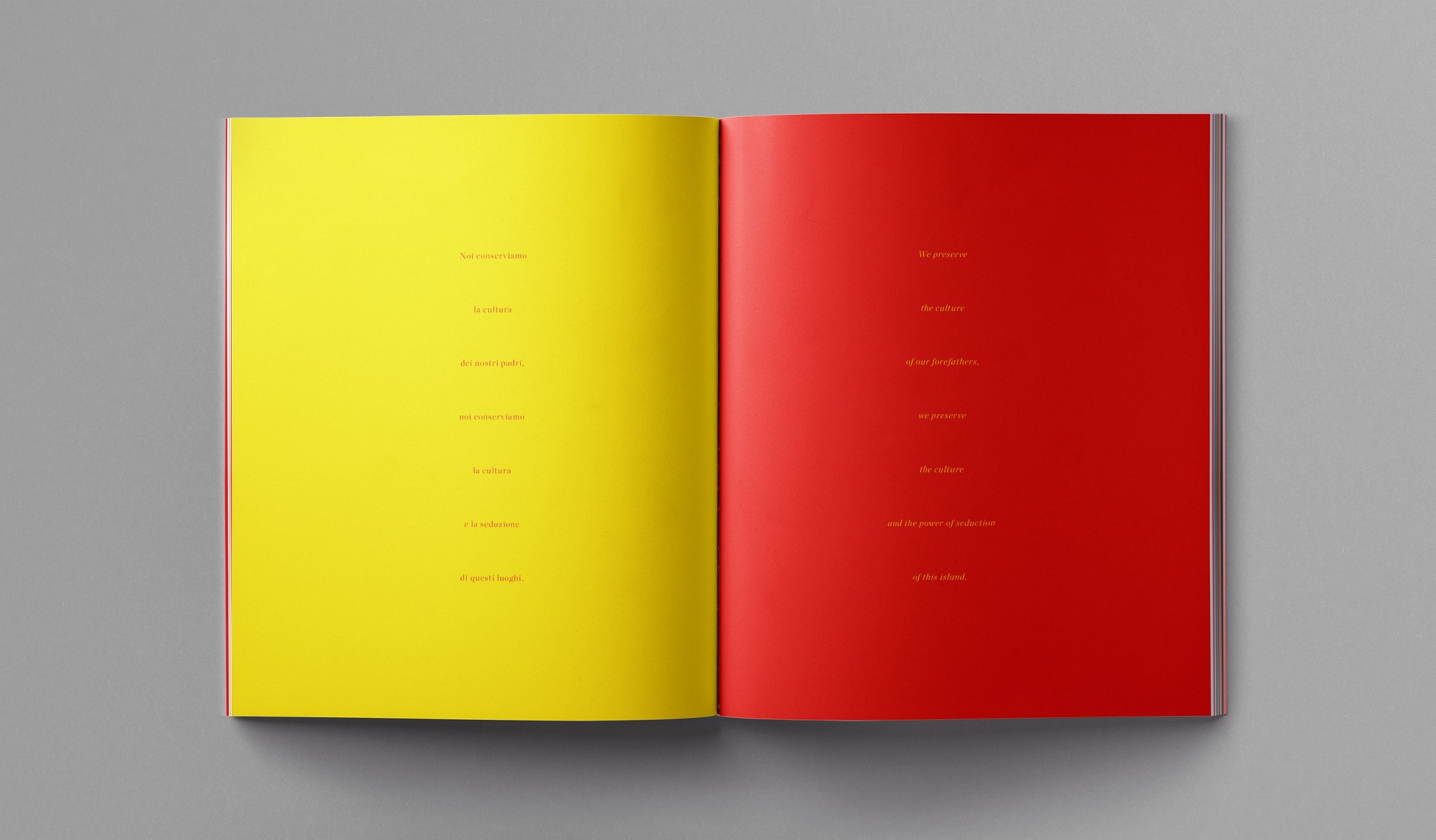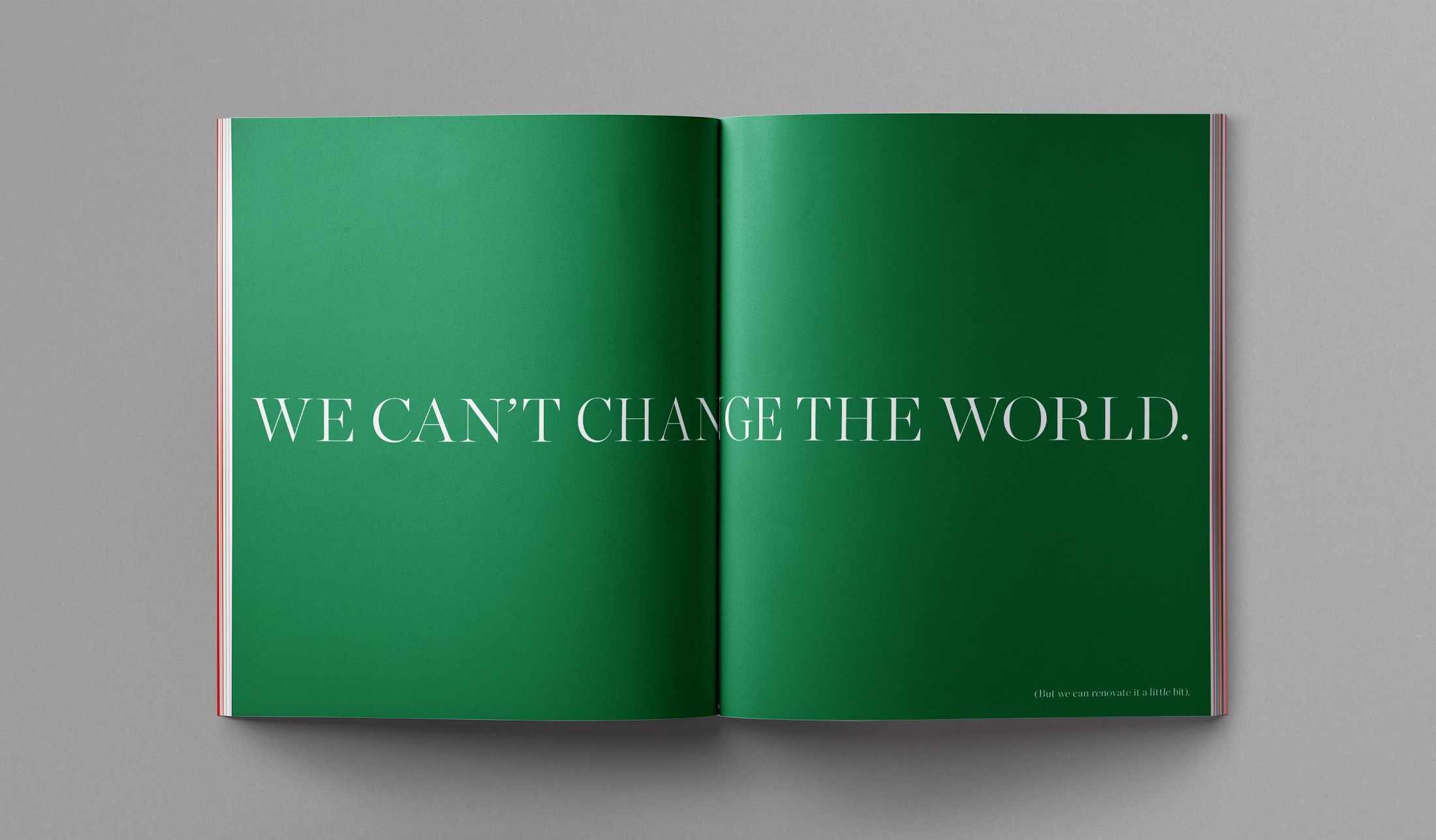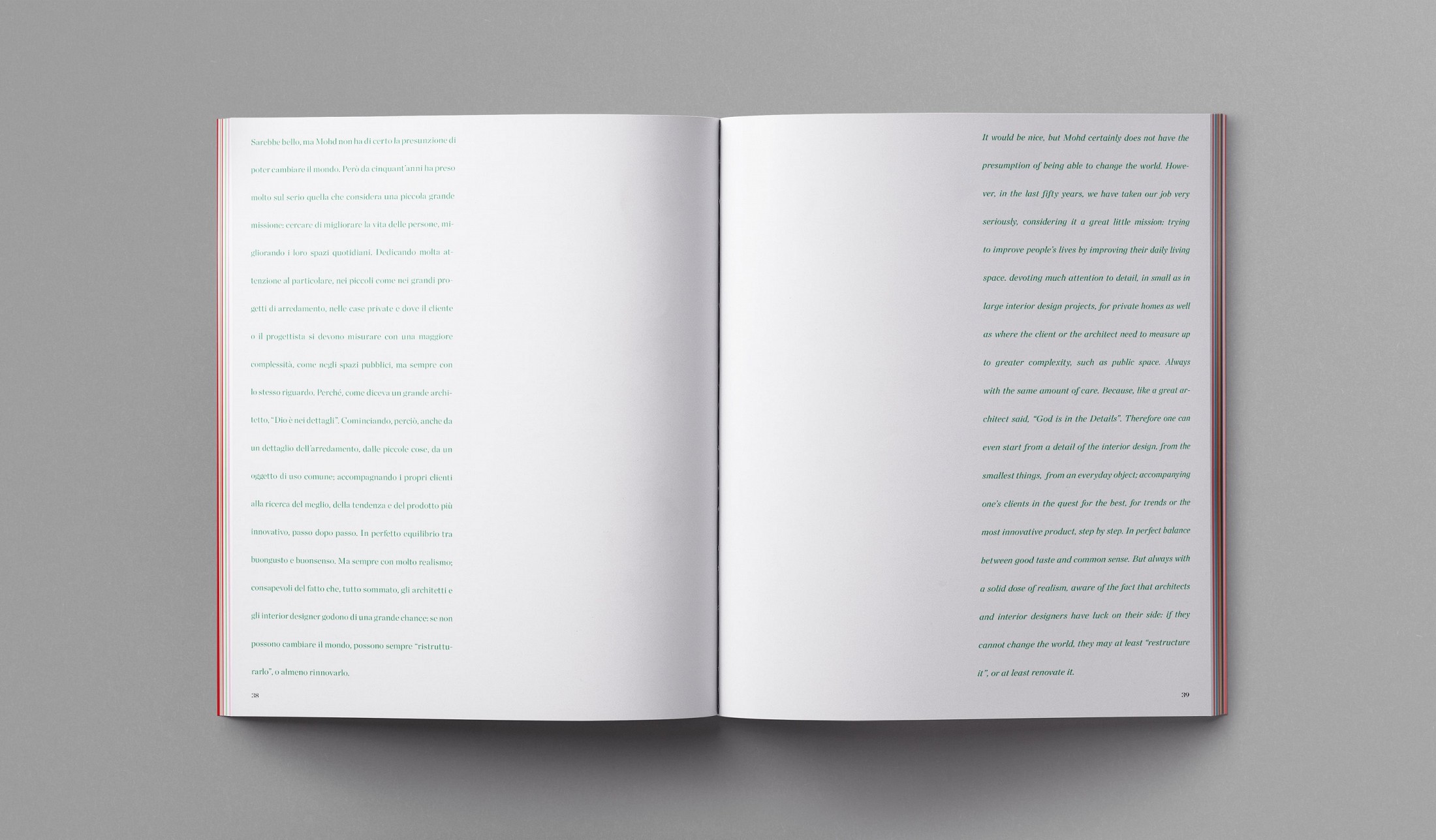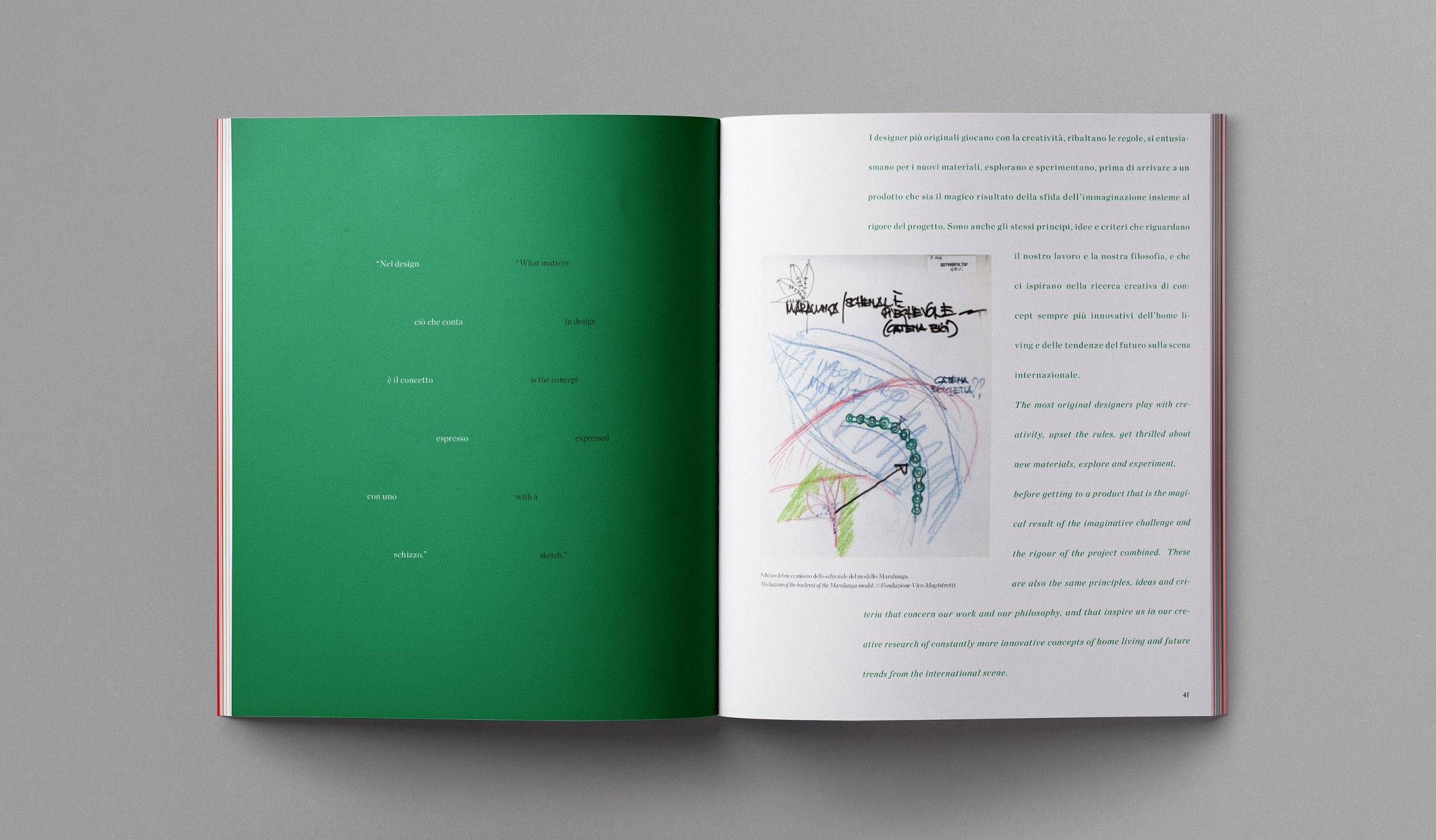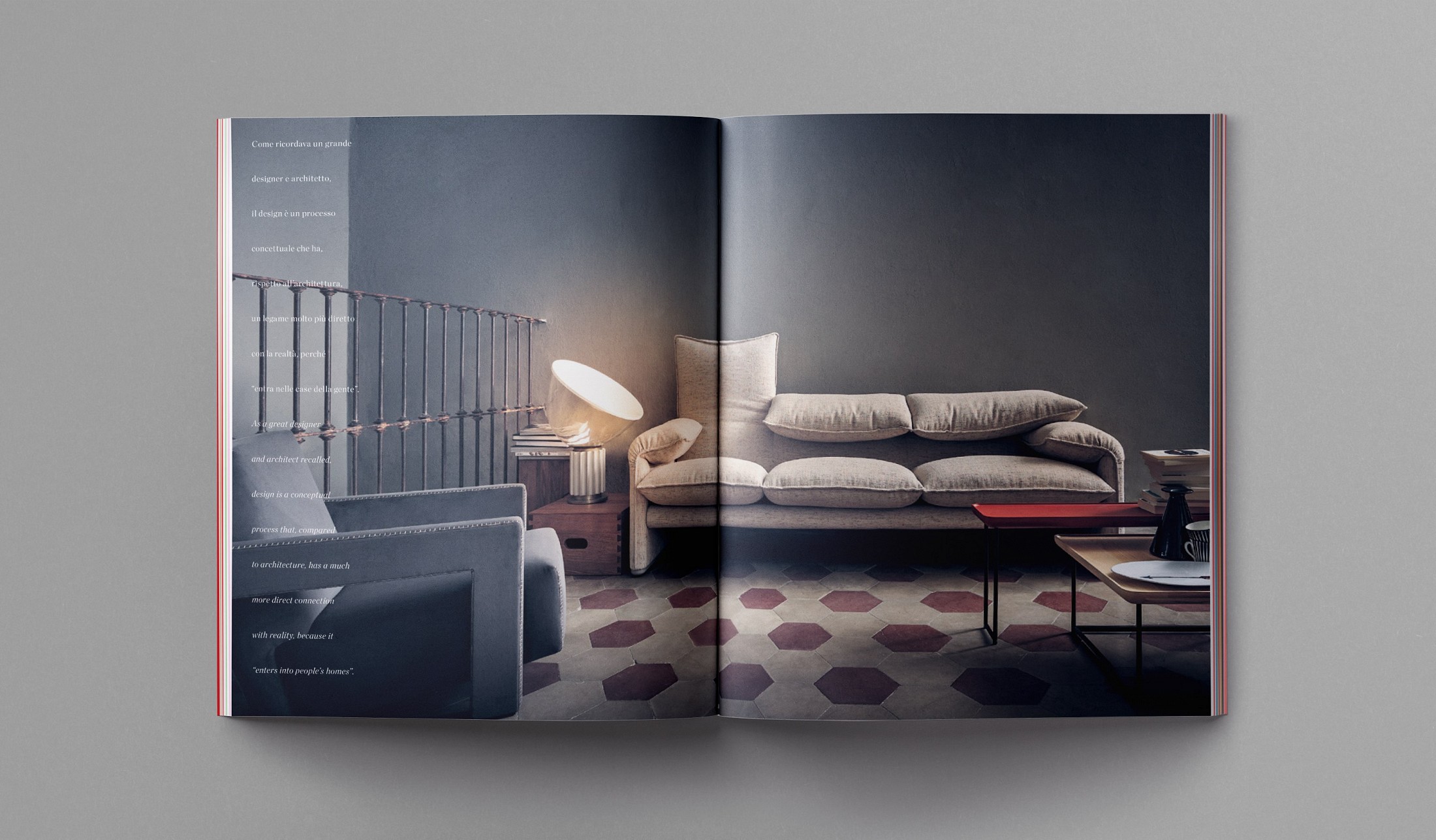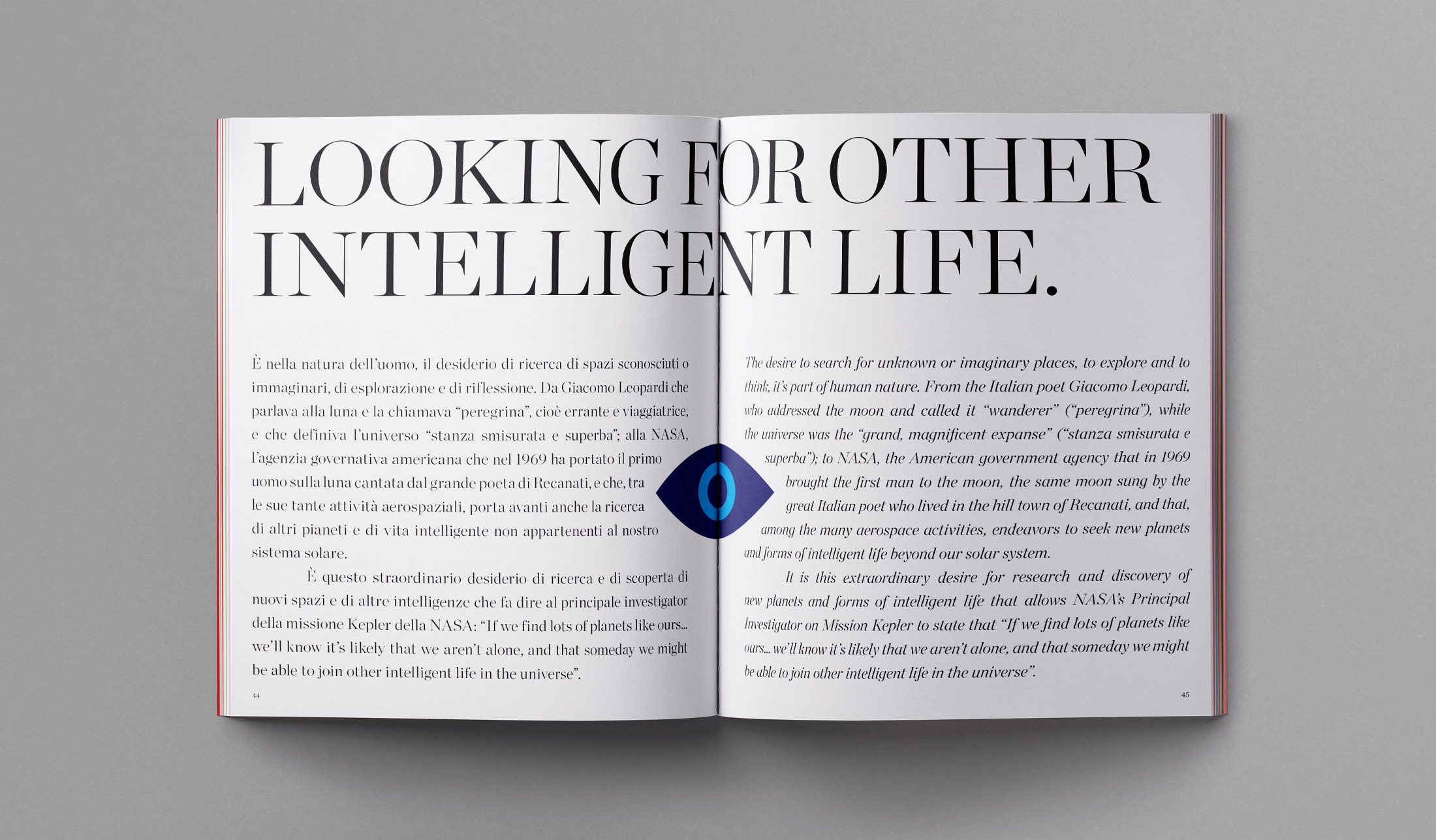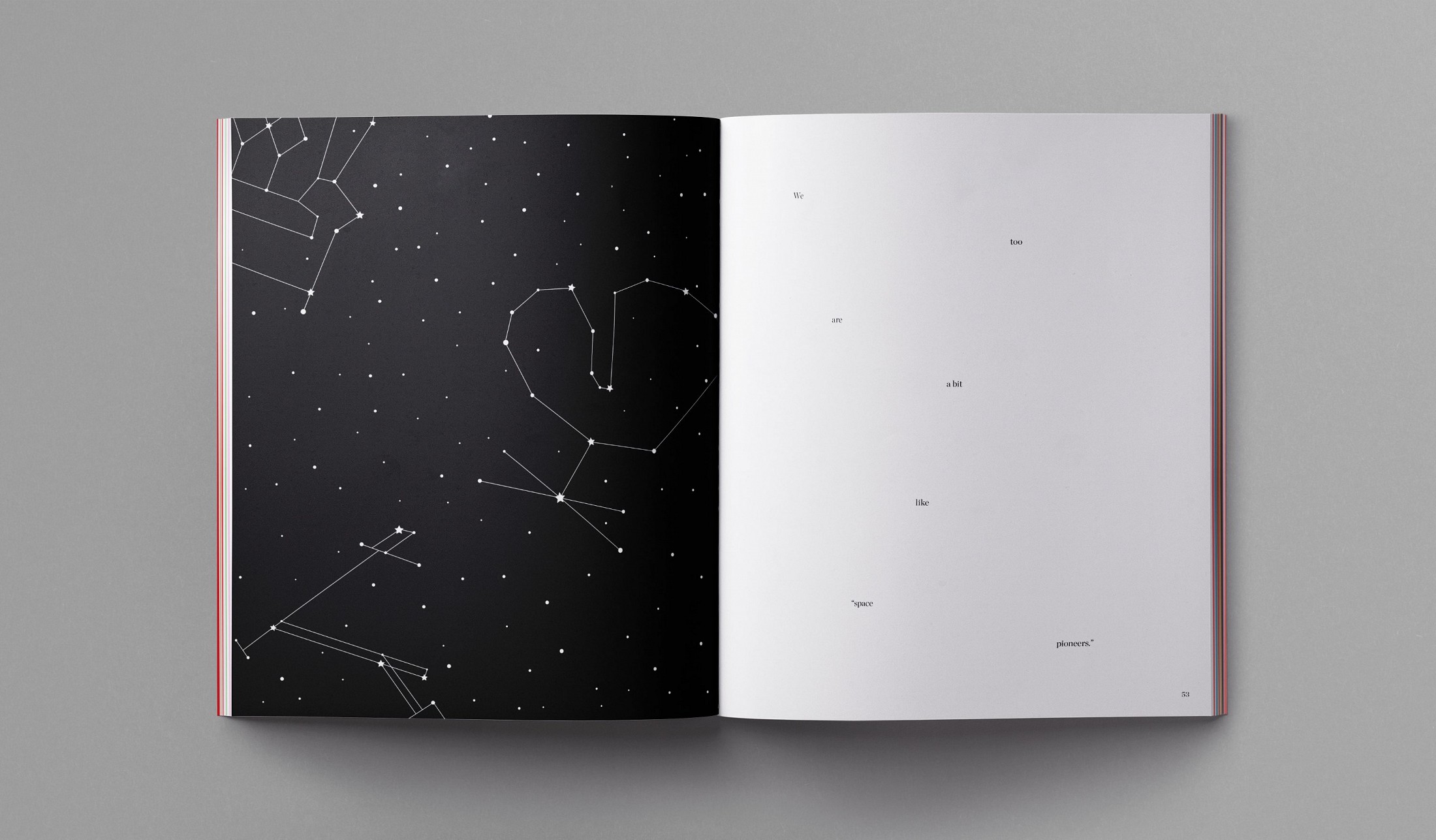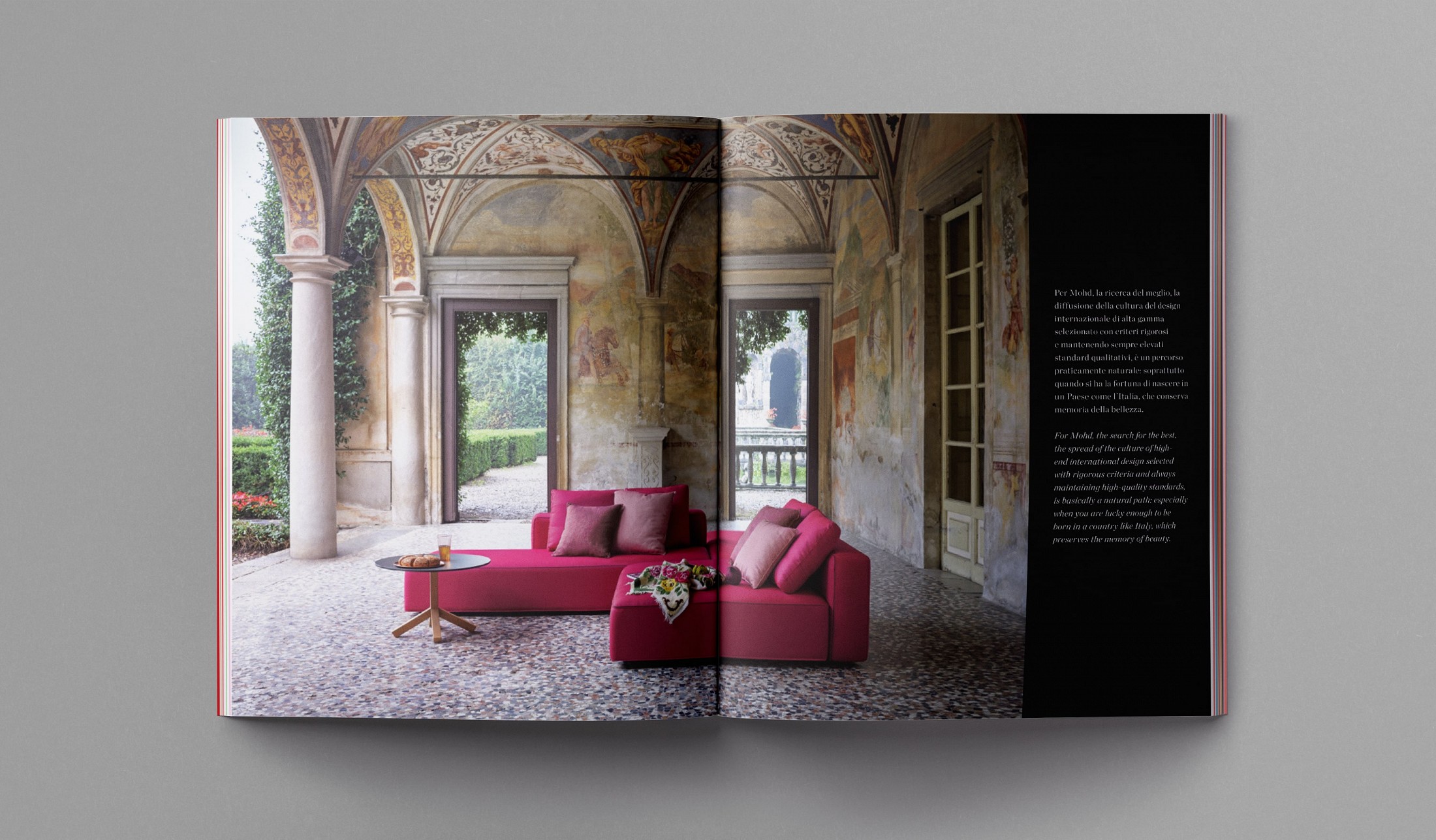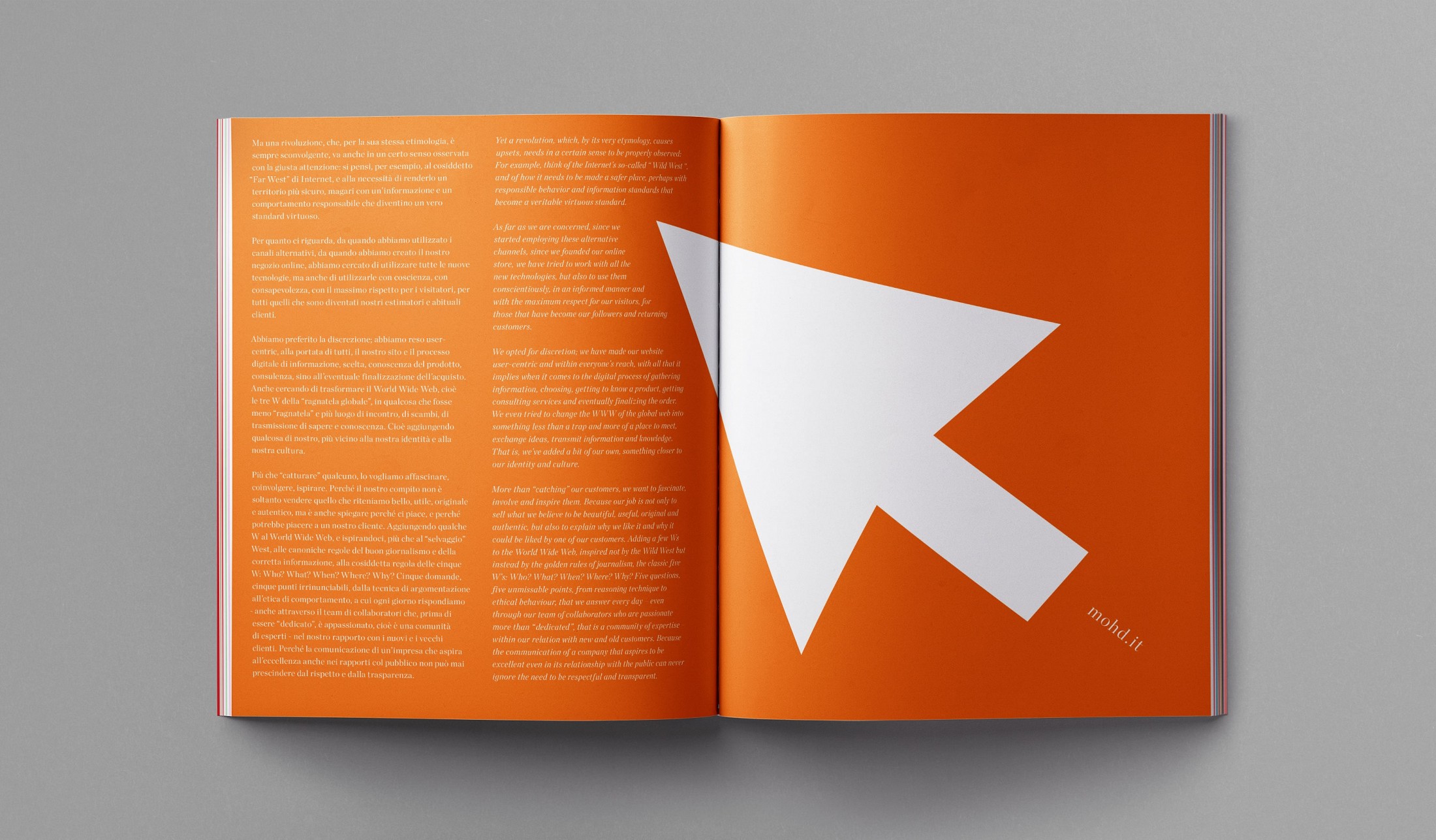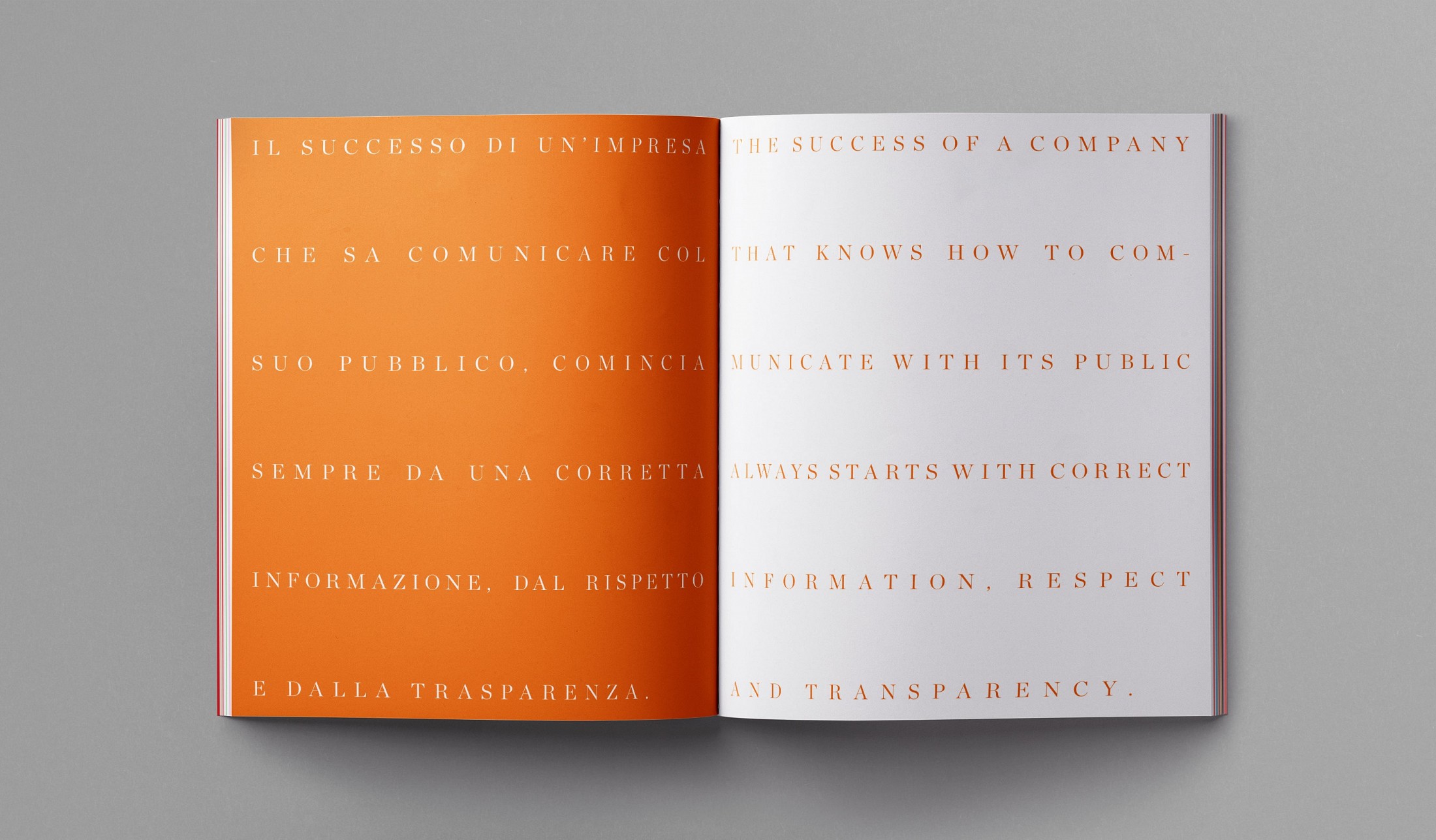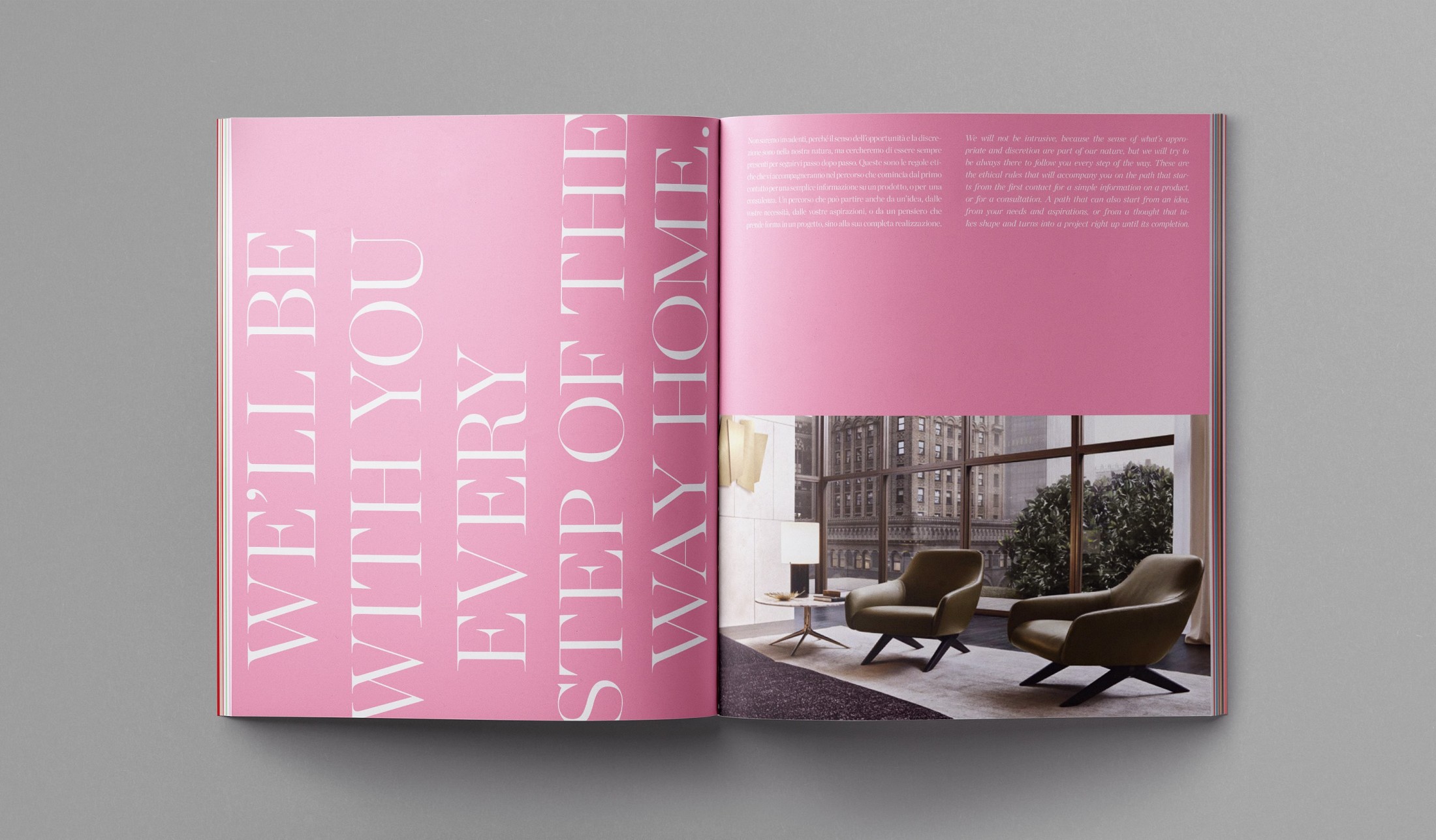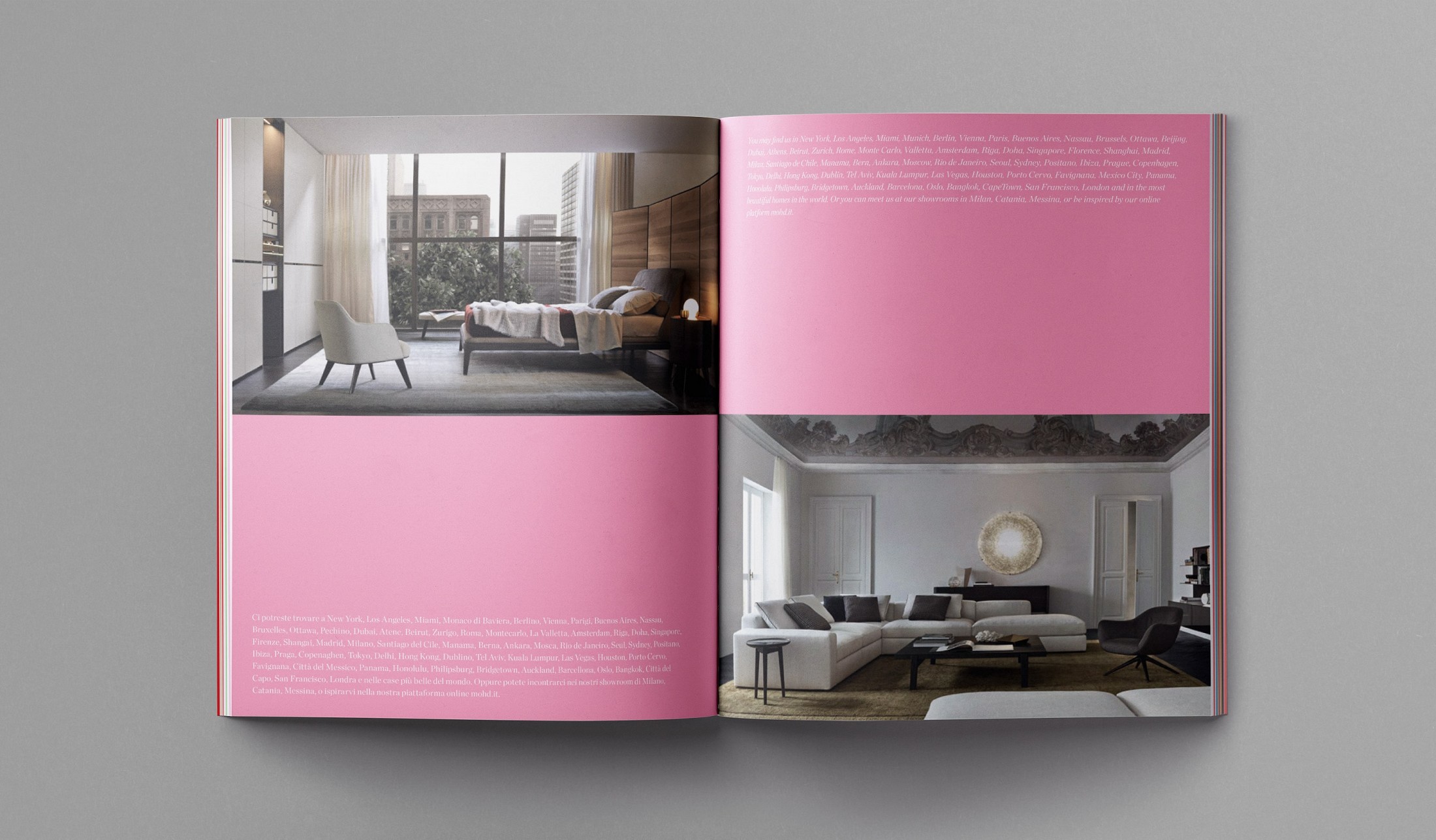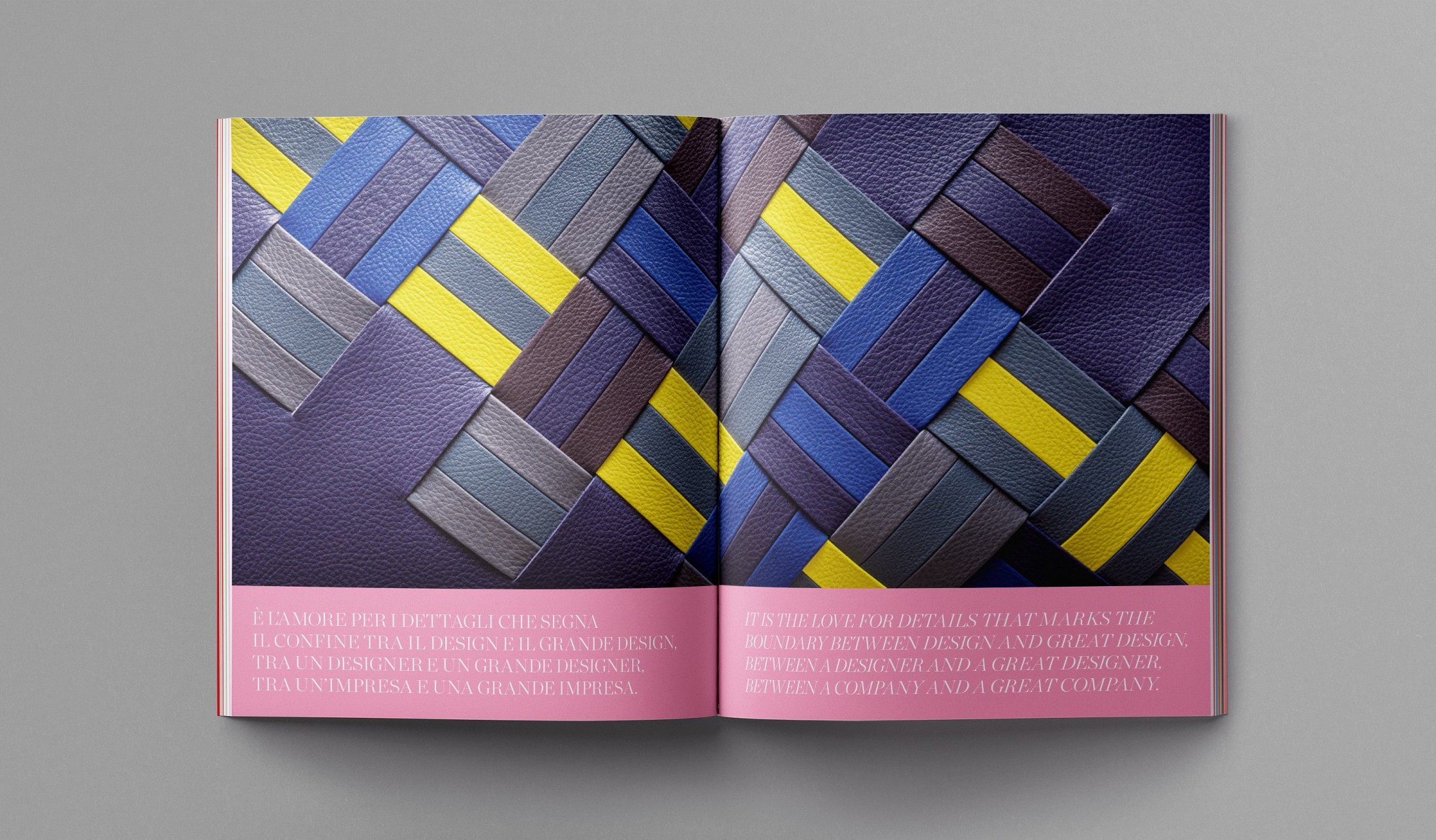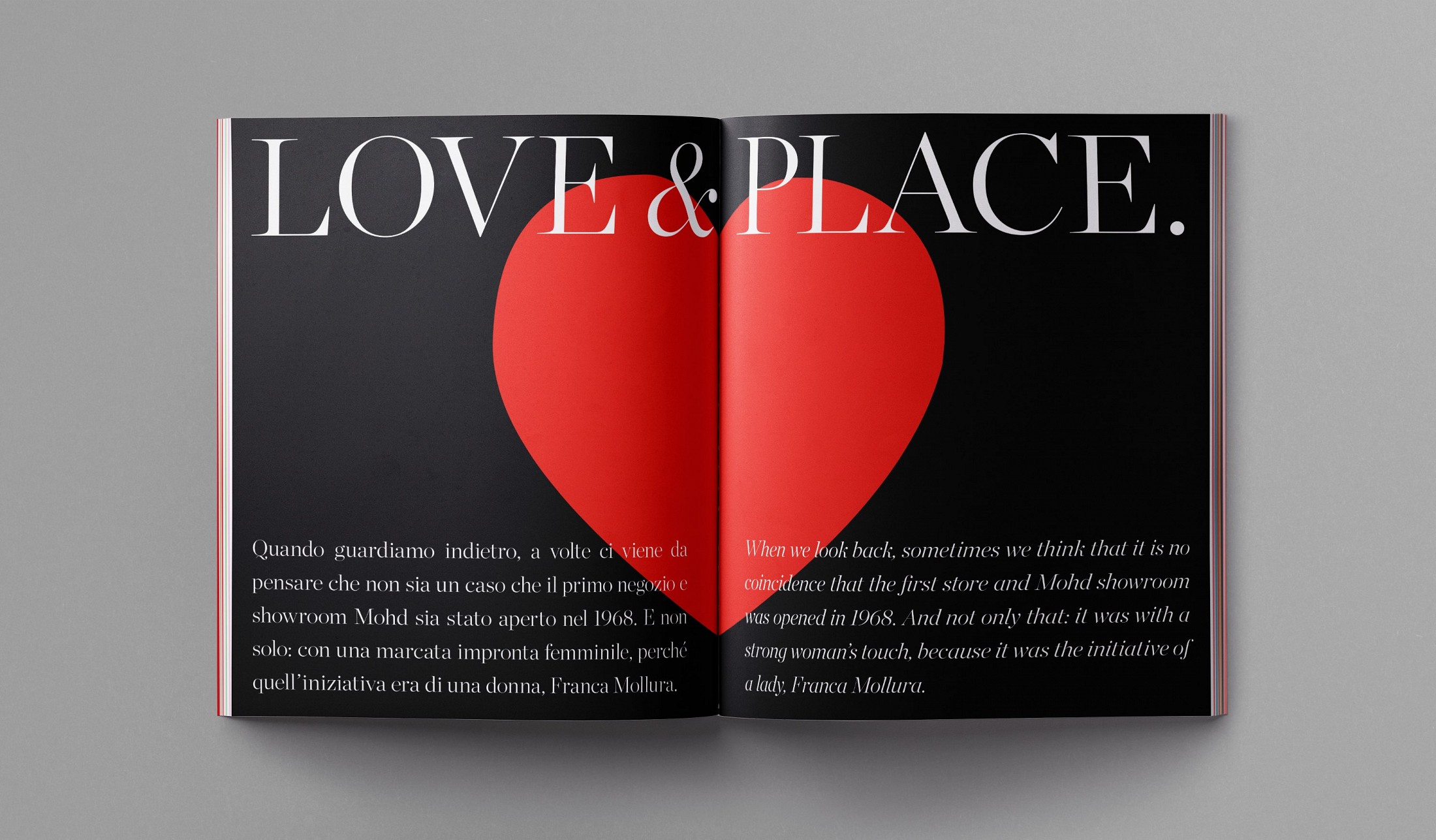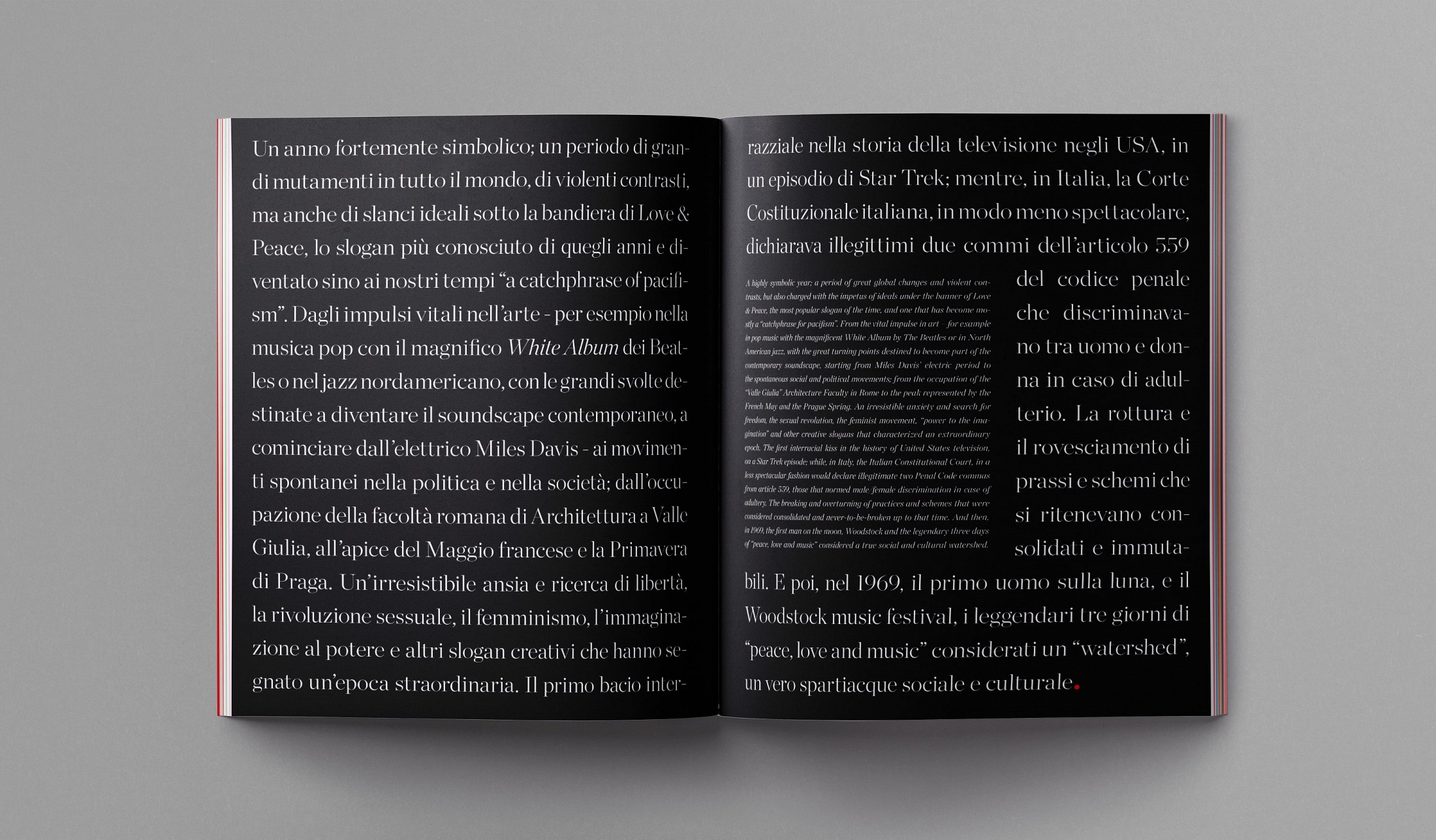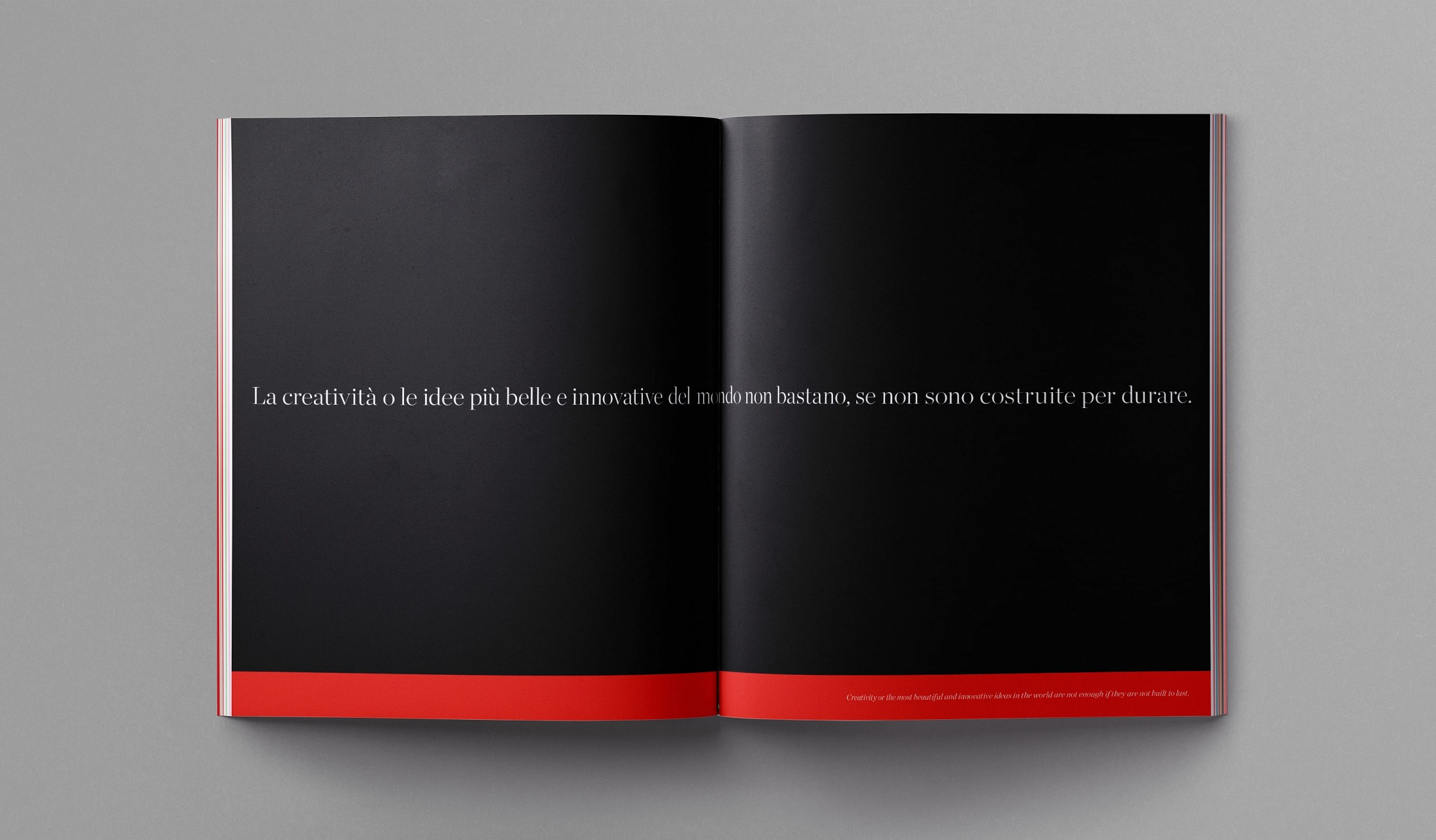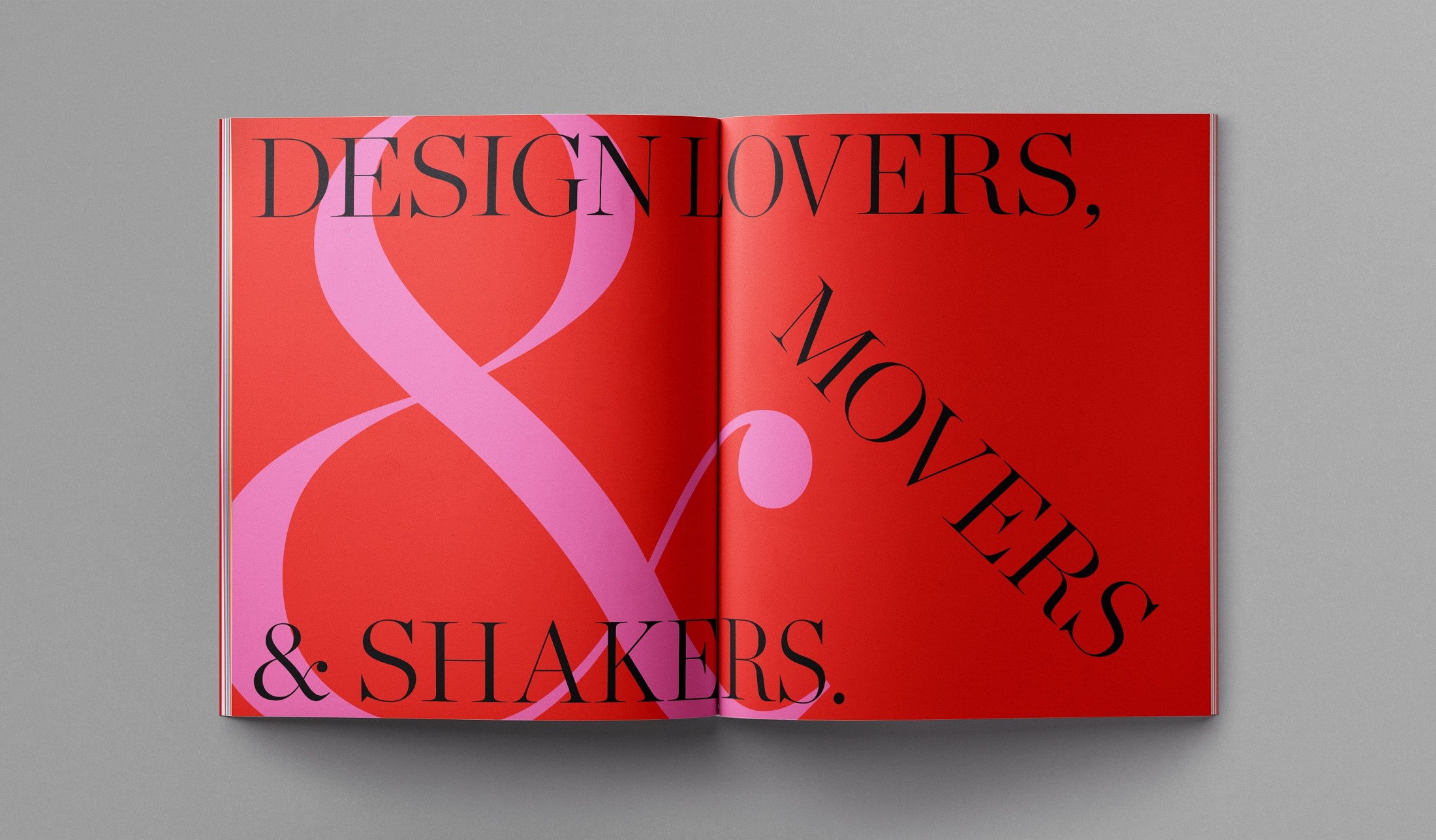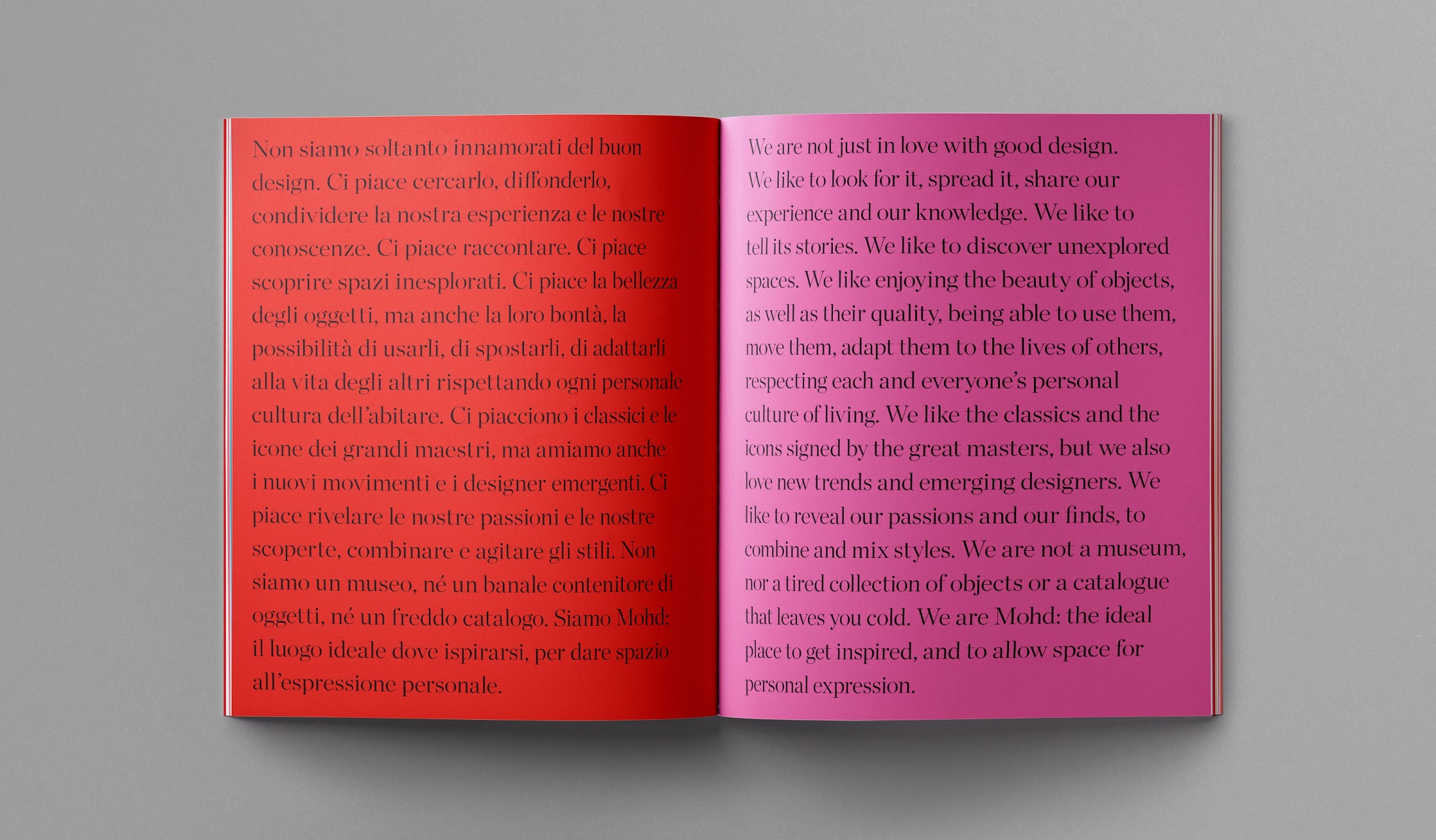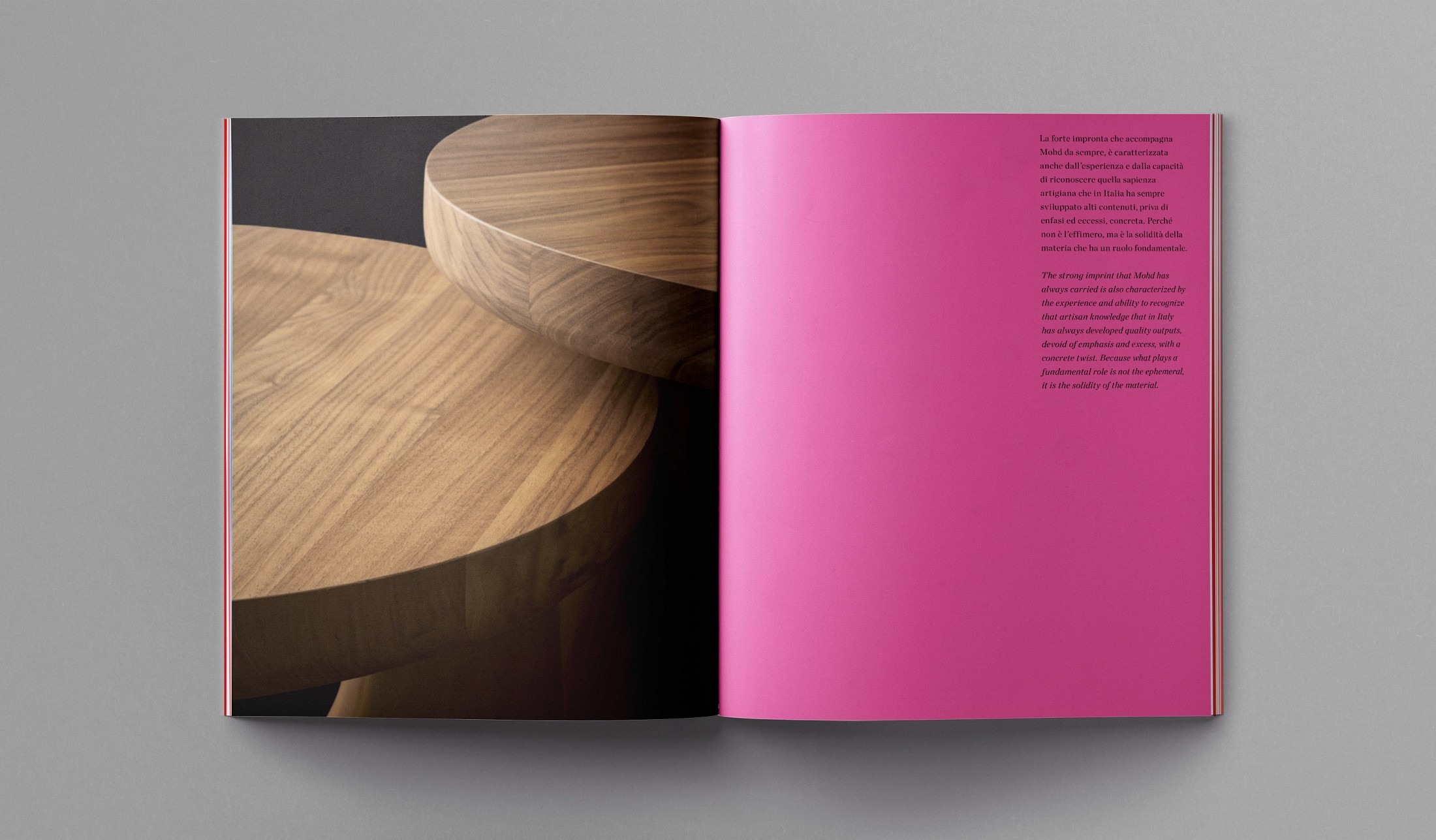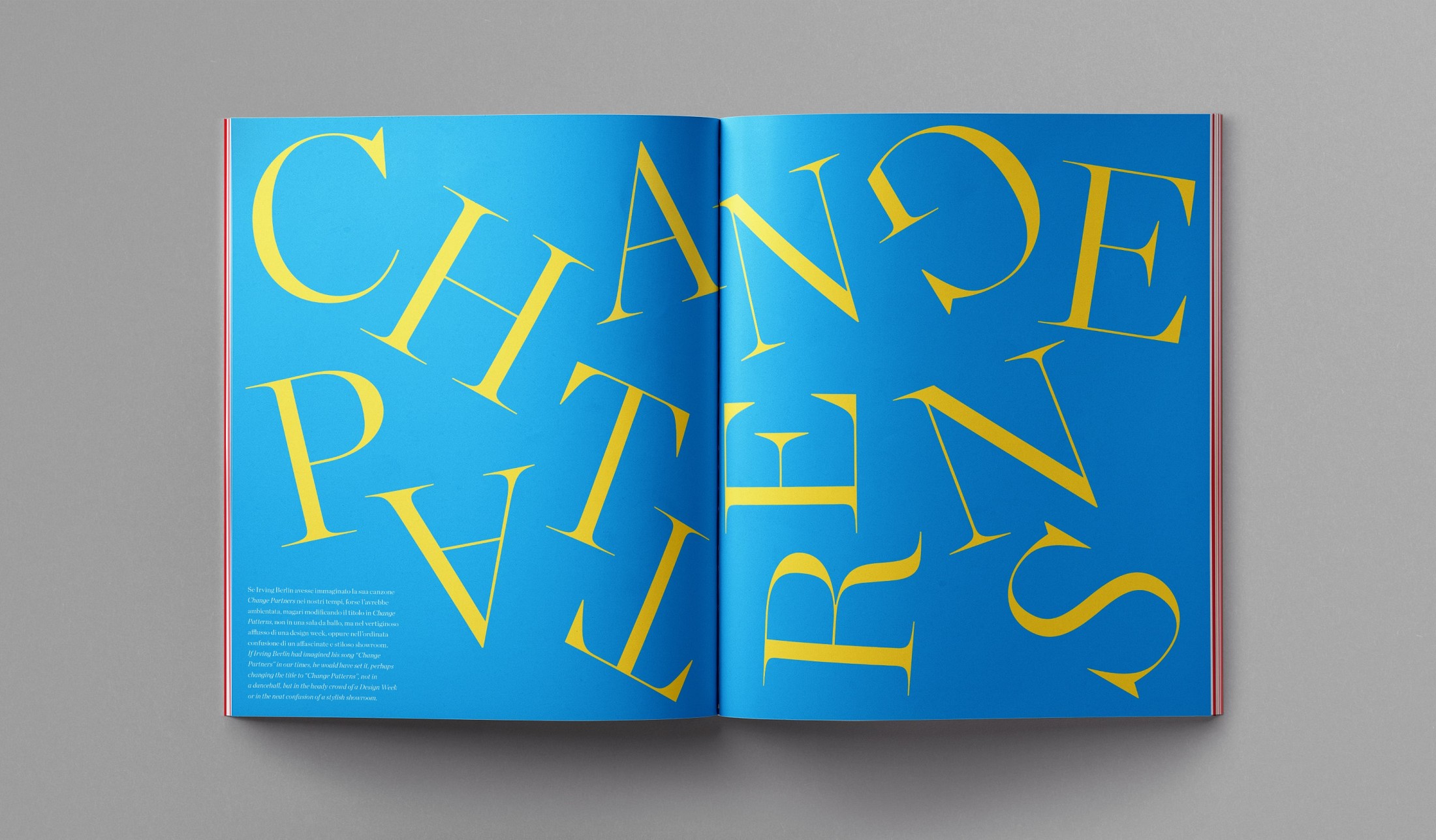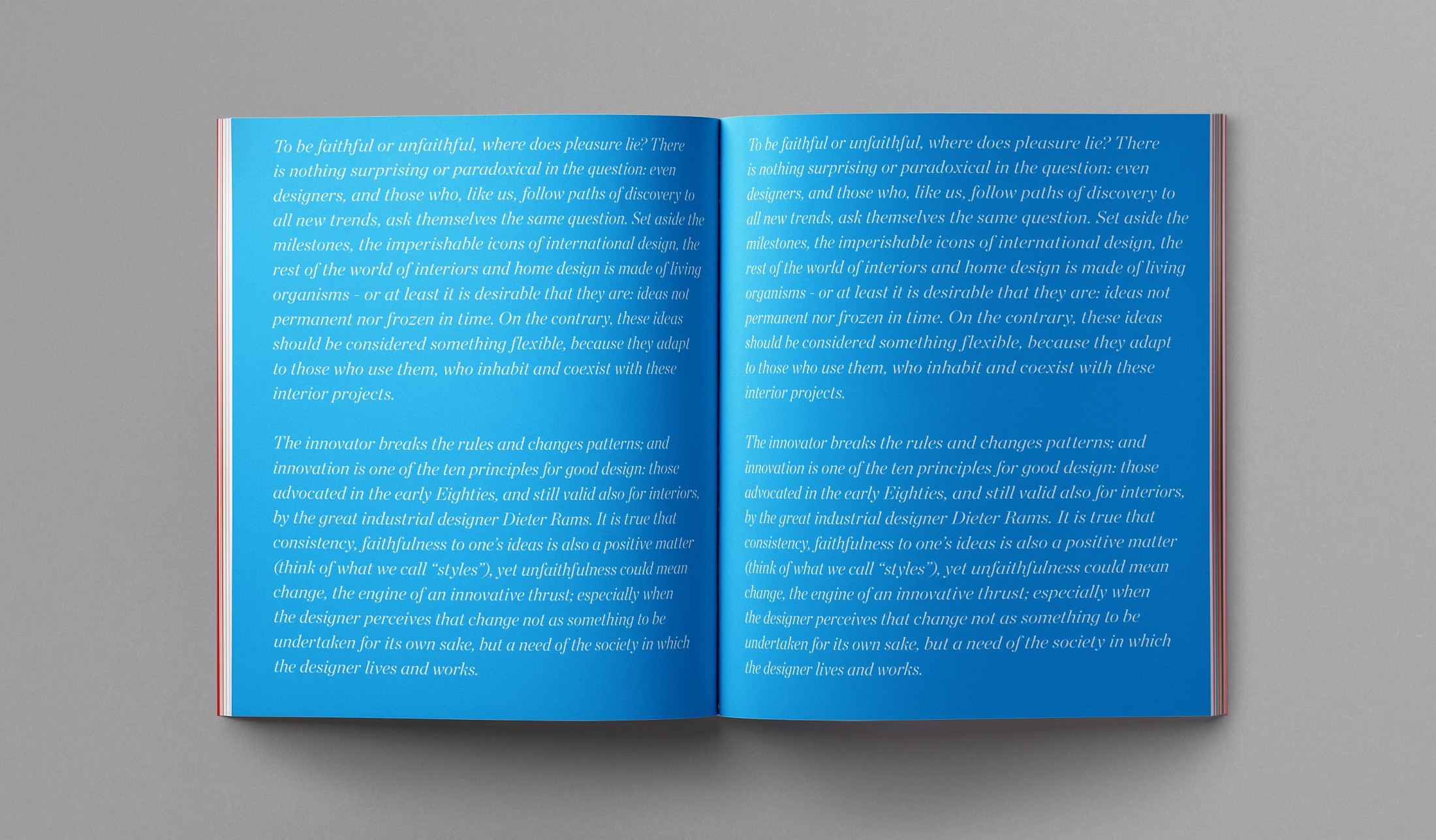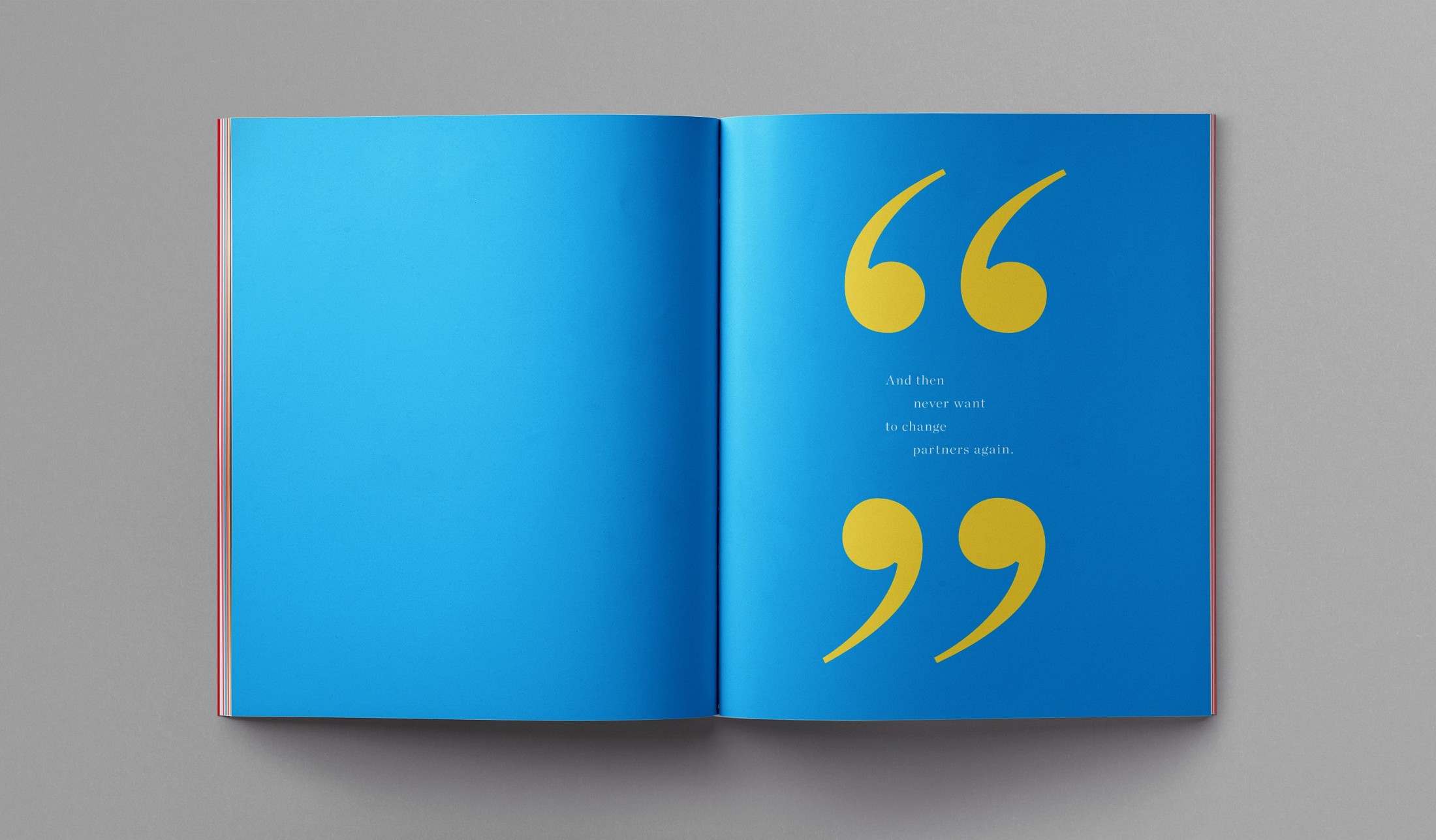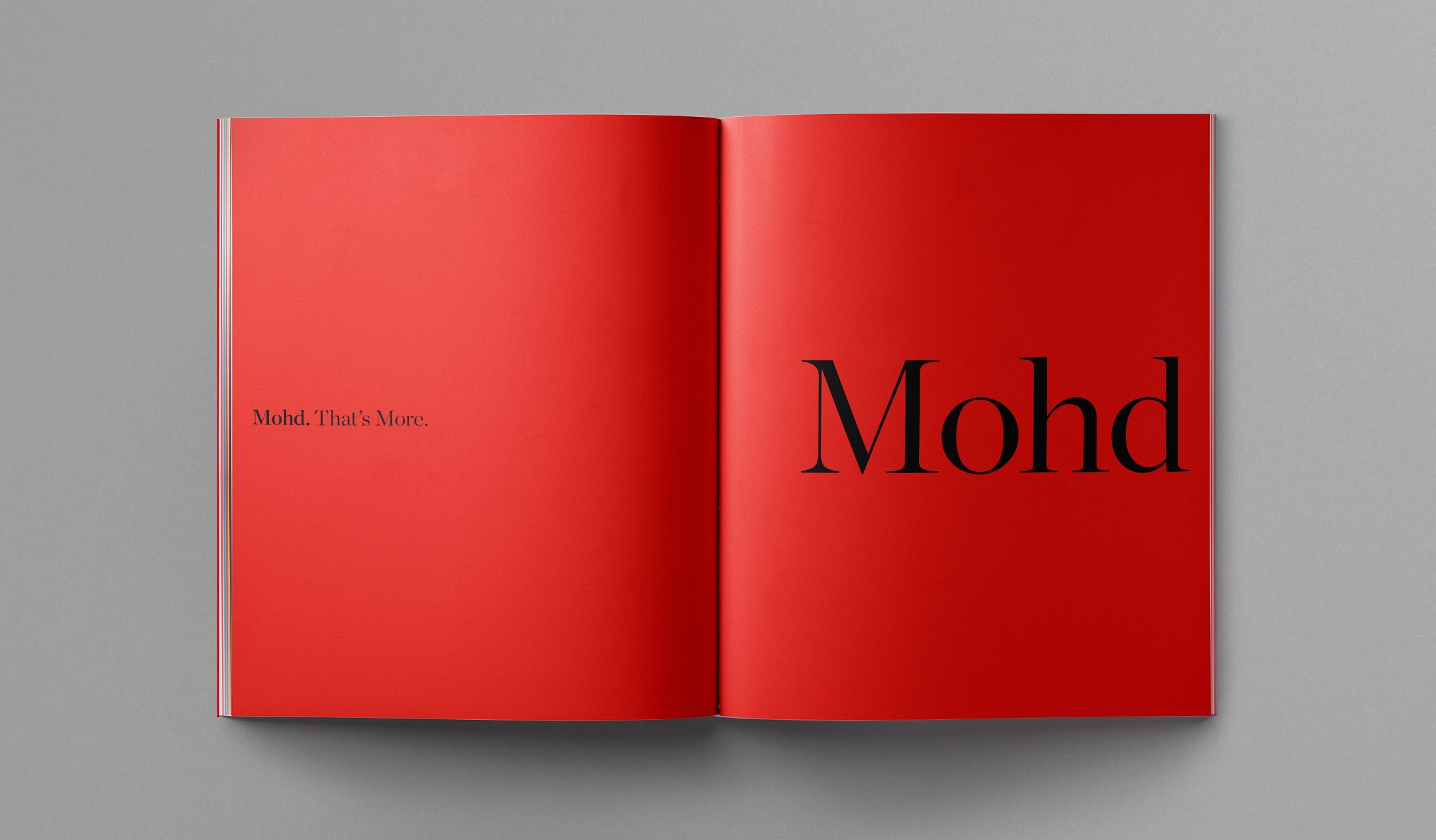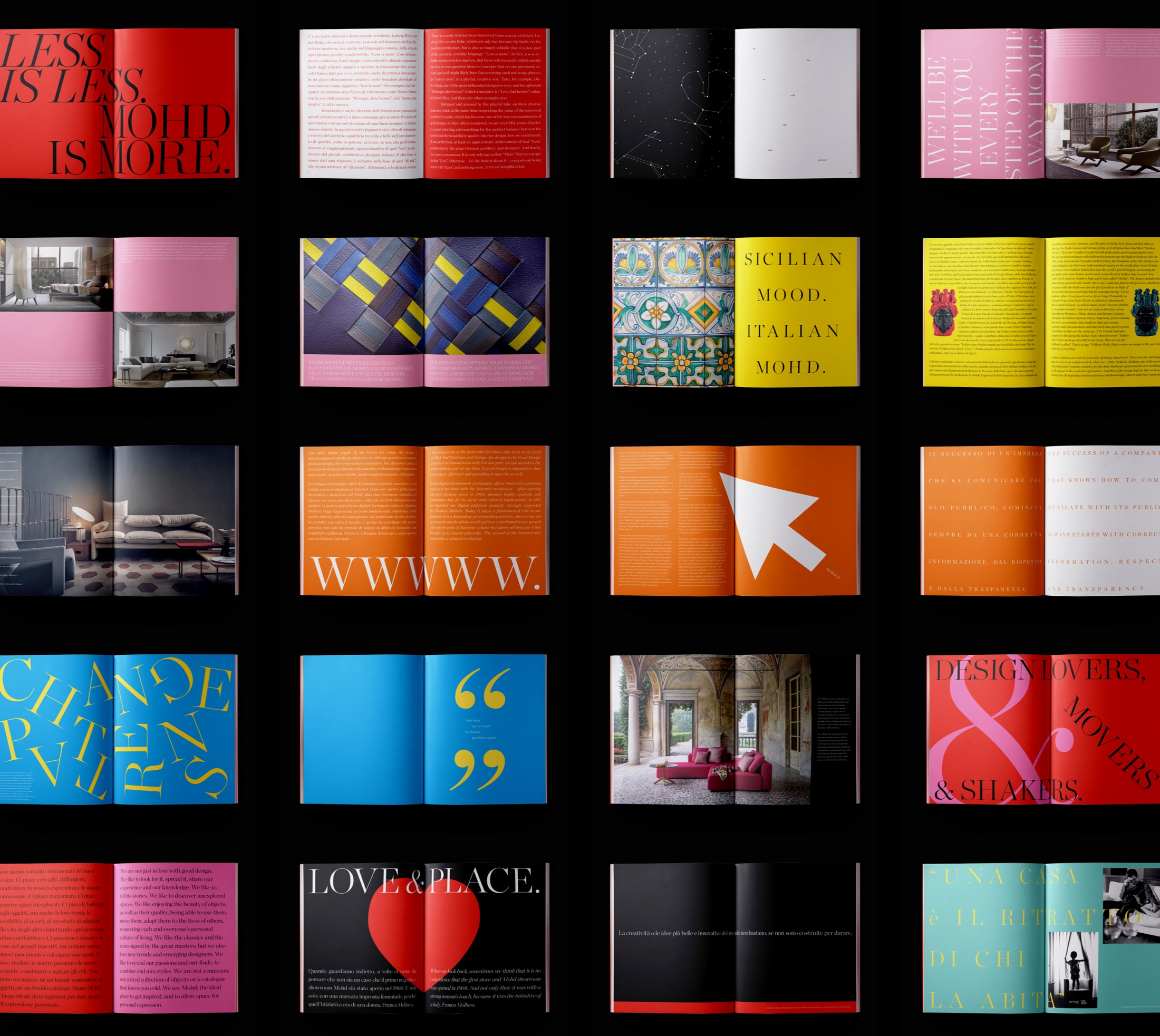 Digital Manifesto
The stories of the book have been spread consistently across several channels, including the website generating an emotional and immersive storytelling experience, newsletters, and social media.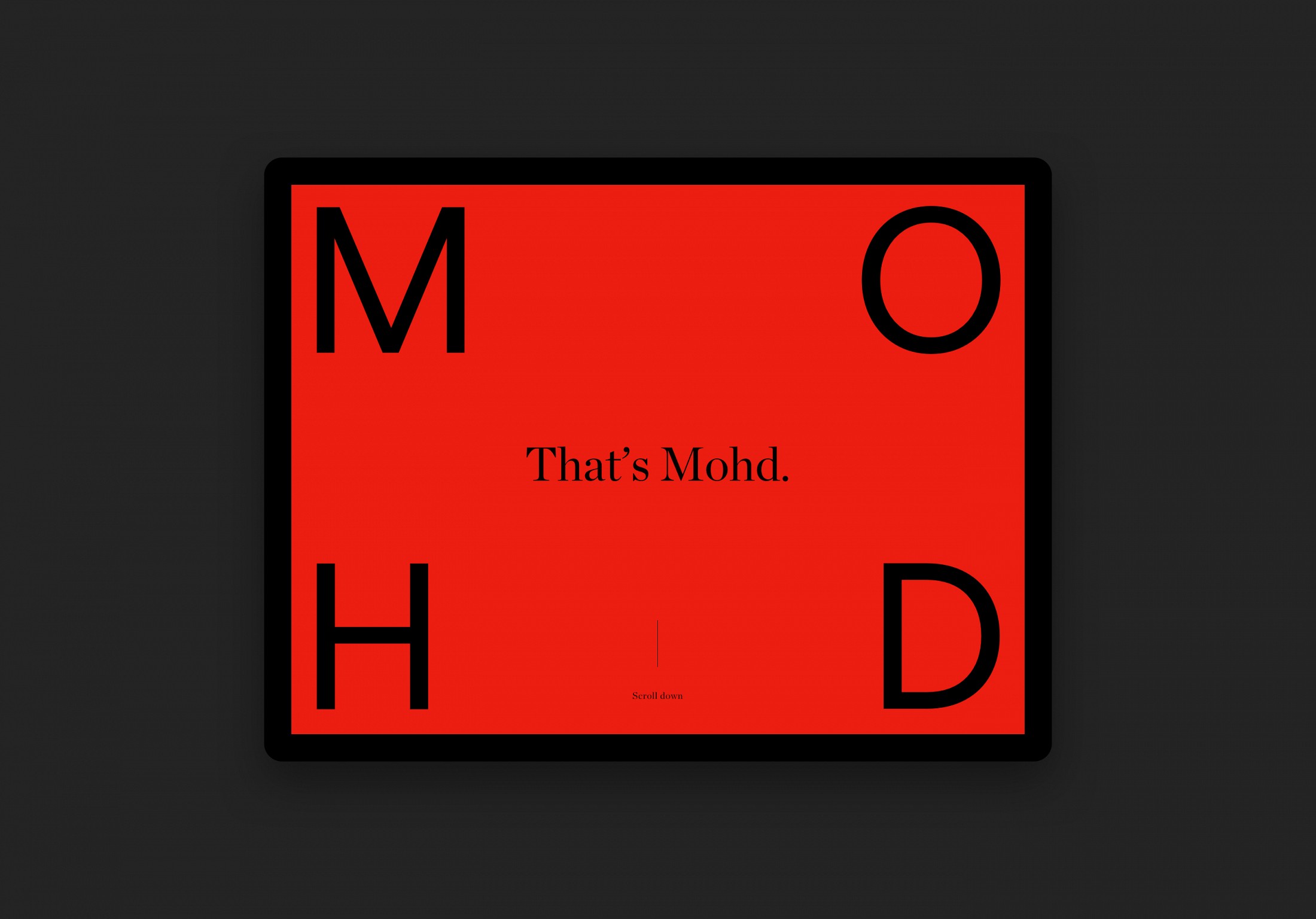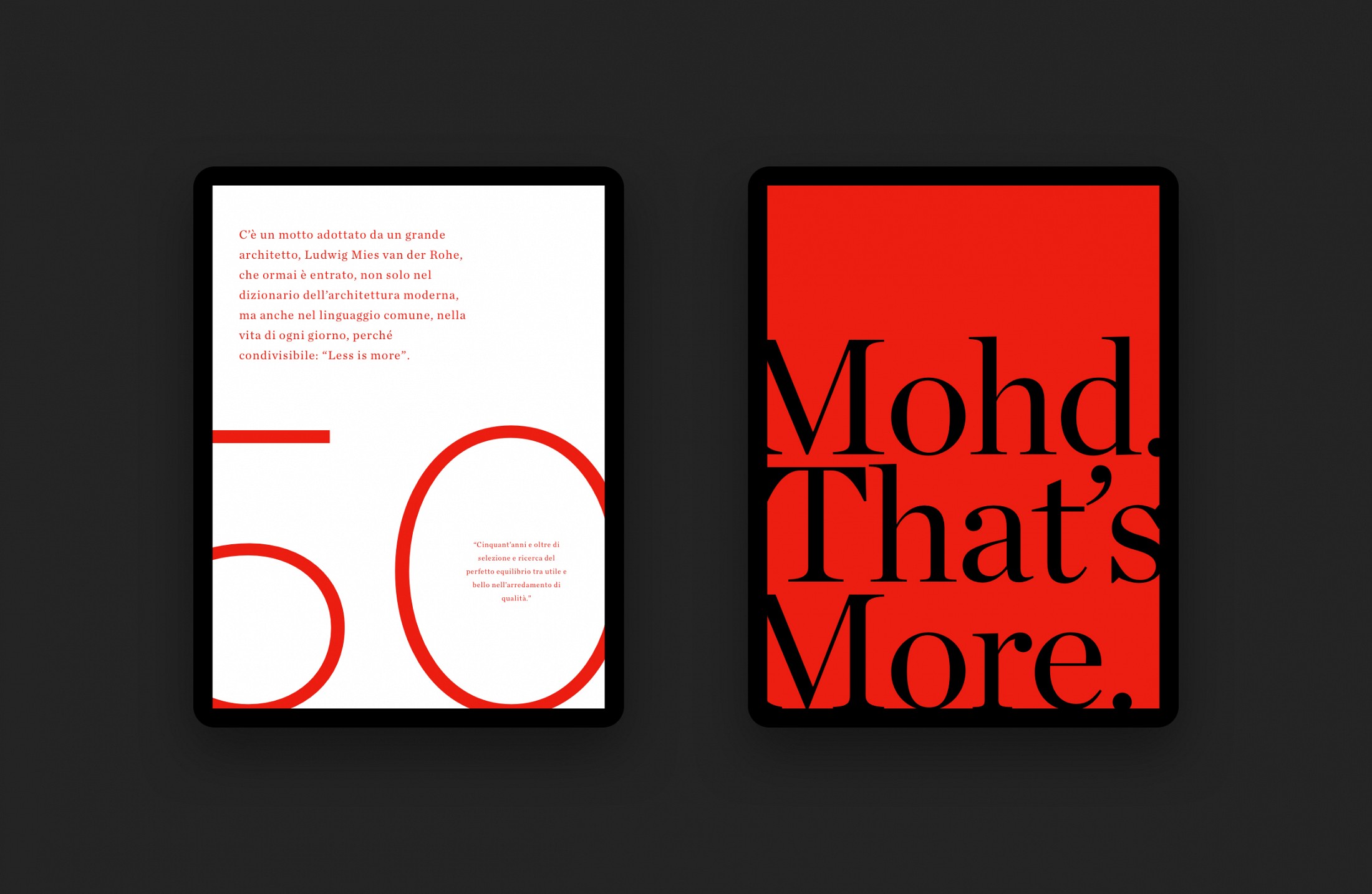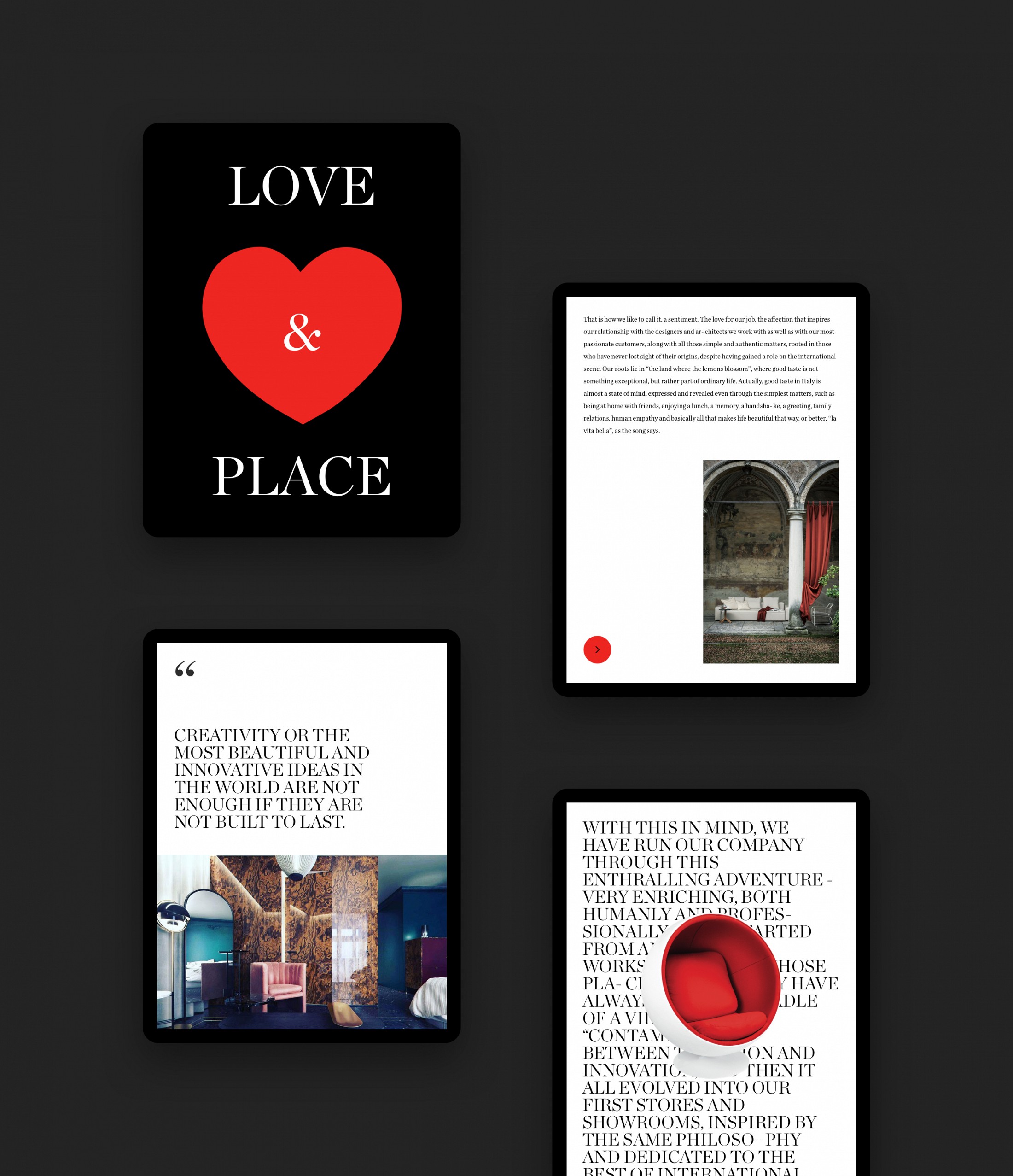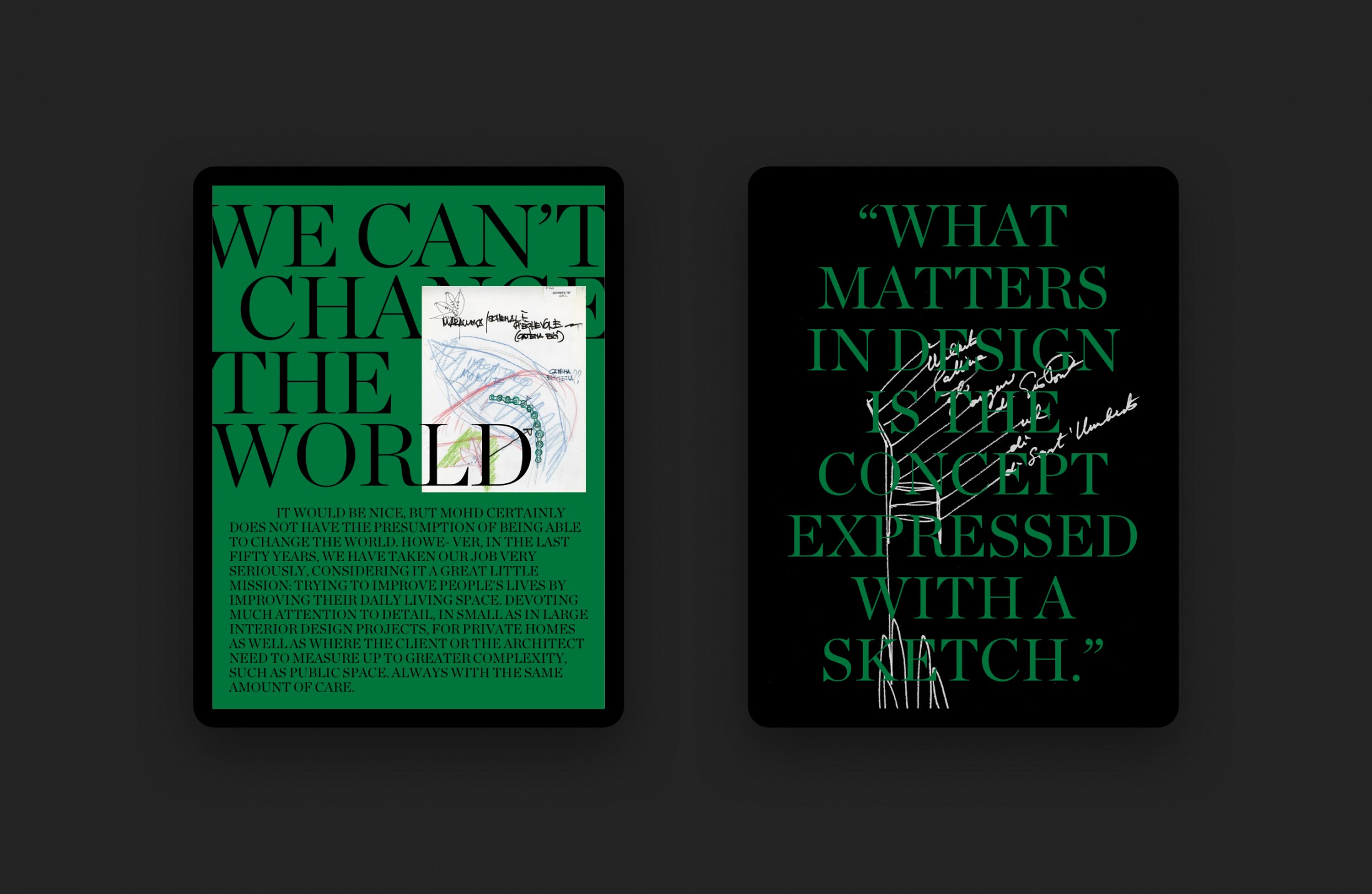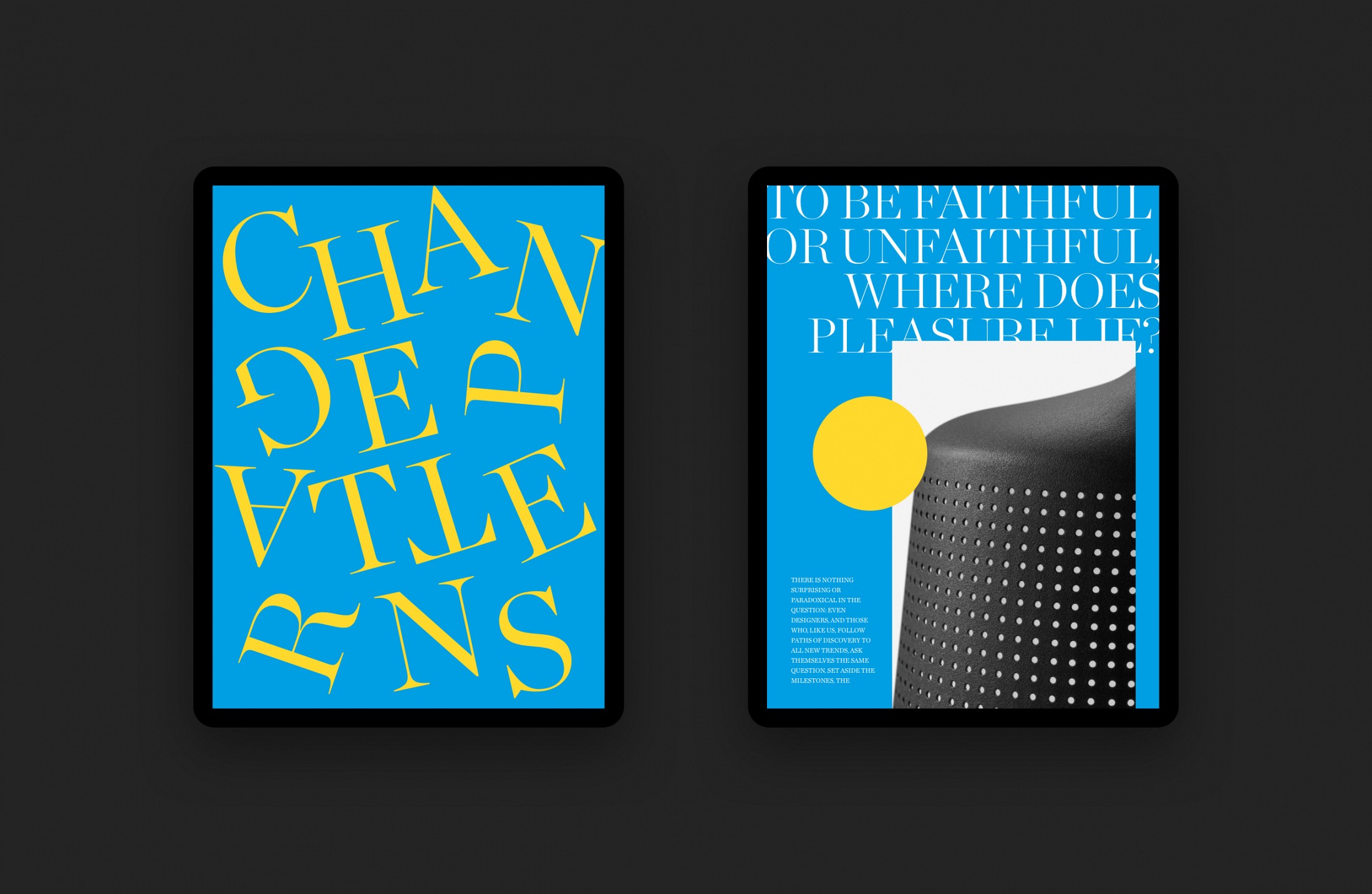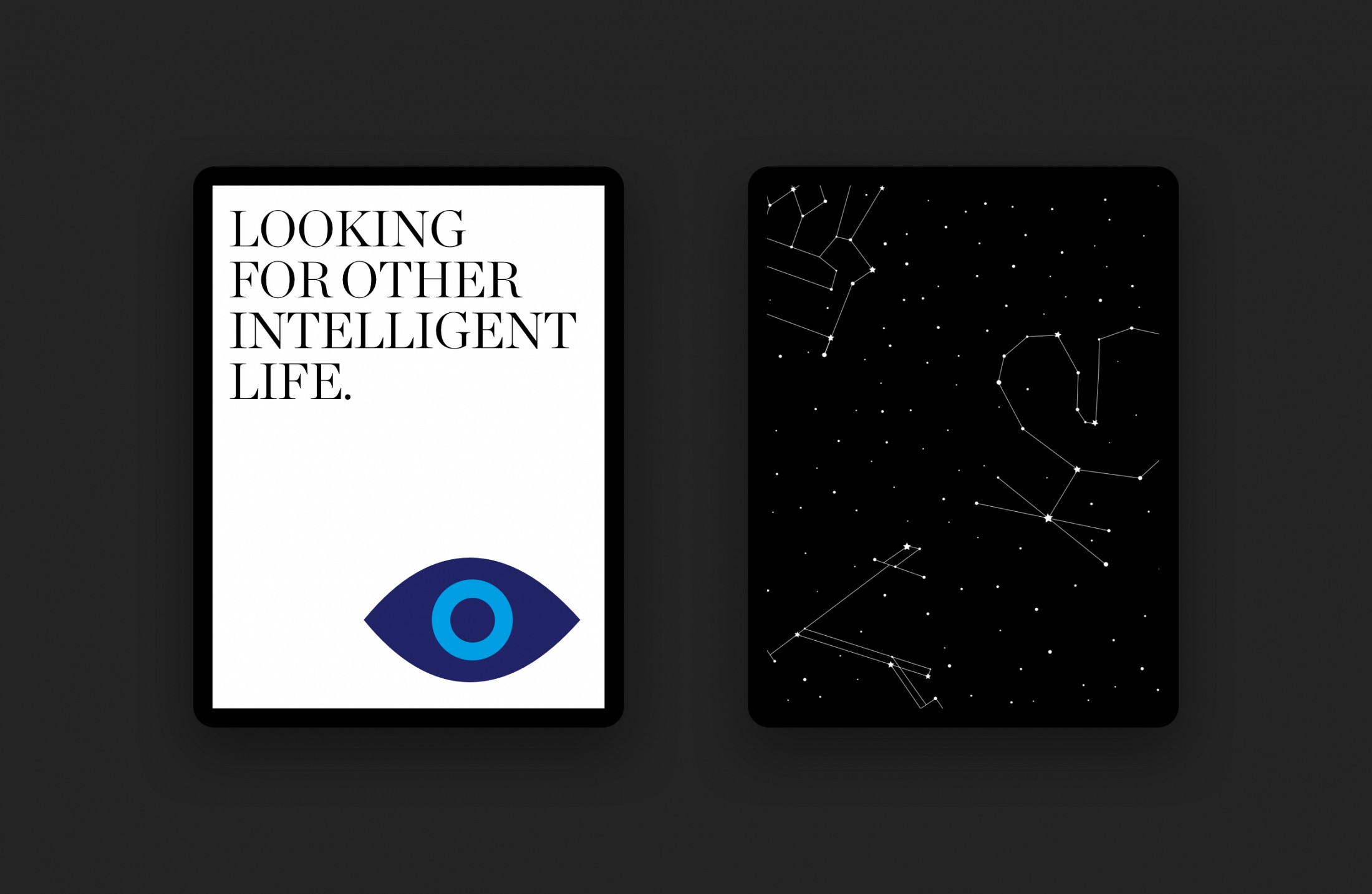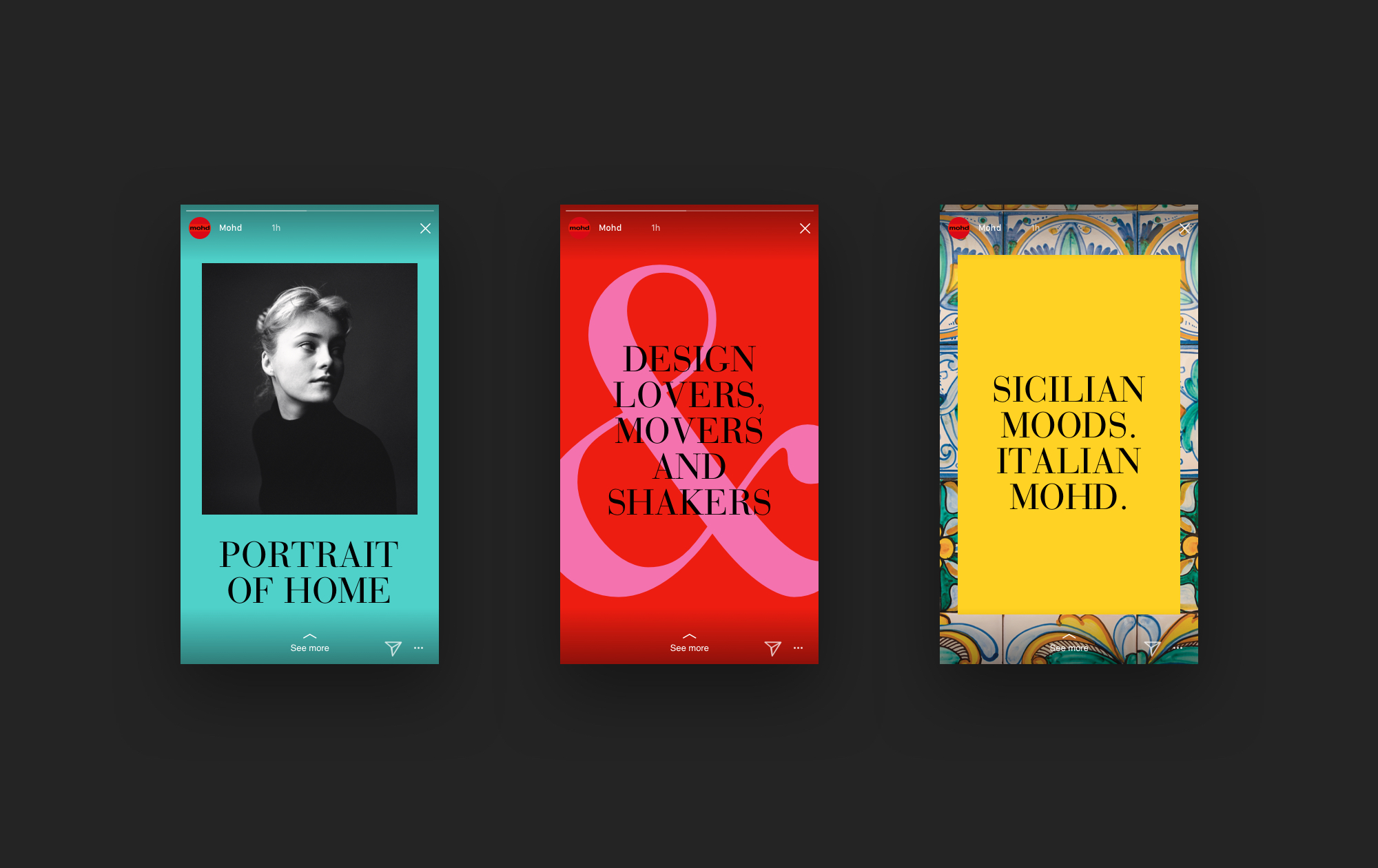 Retail + Merch
In Milan, it takes place every year the Salone Internazionale del Mobile, the largest furniture fair in the world. At the same time, Mohd was opening a new showroom in the centre of Milan, and we've worked to communicate this event. In addition to the advertising campaign we've also designed a social media campaign, invites, leaflets, display window, and merchandise.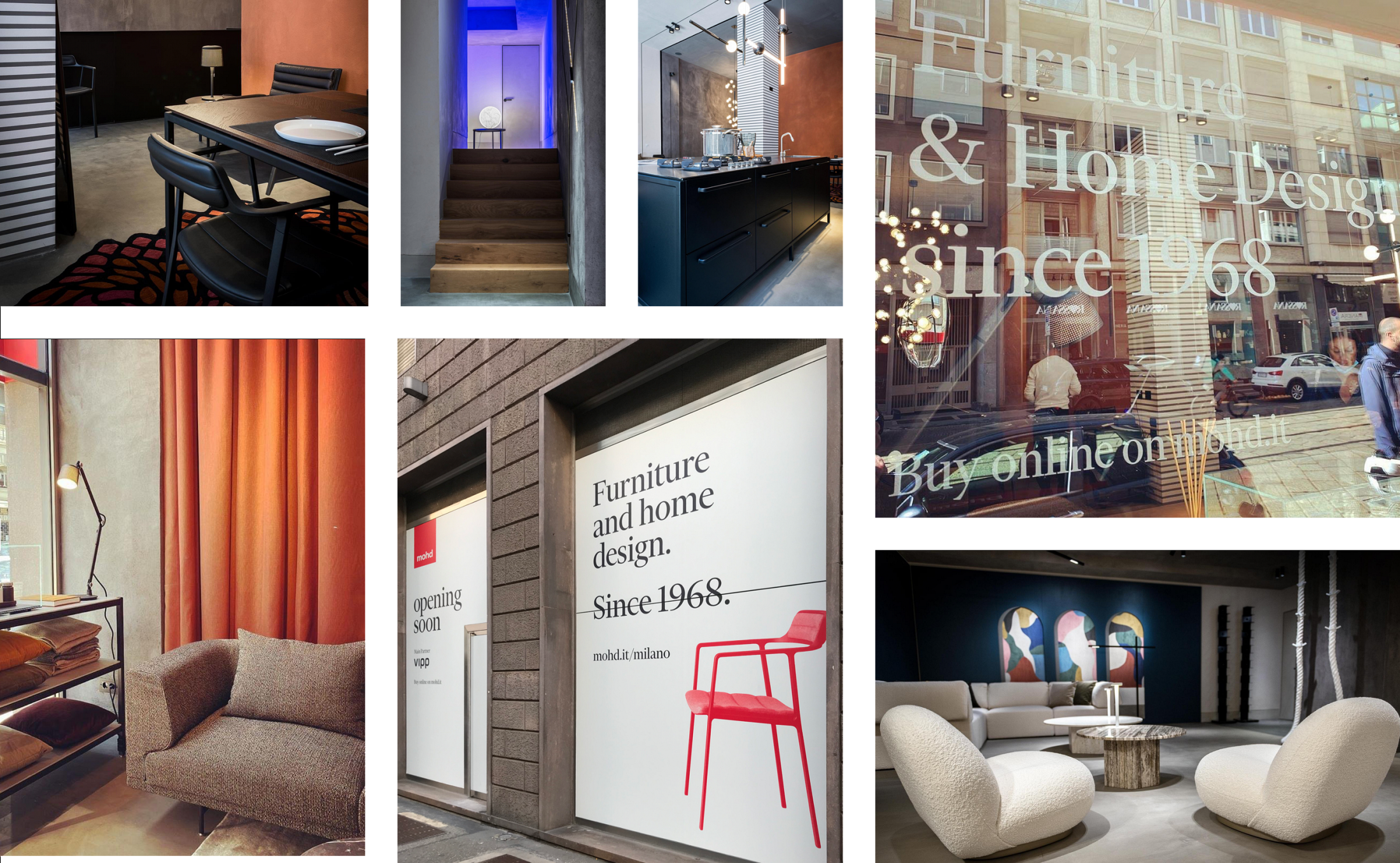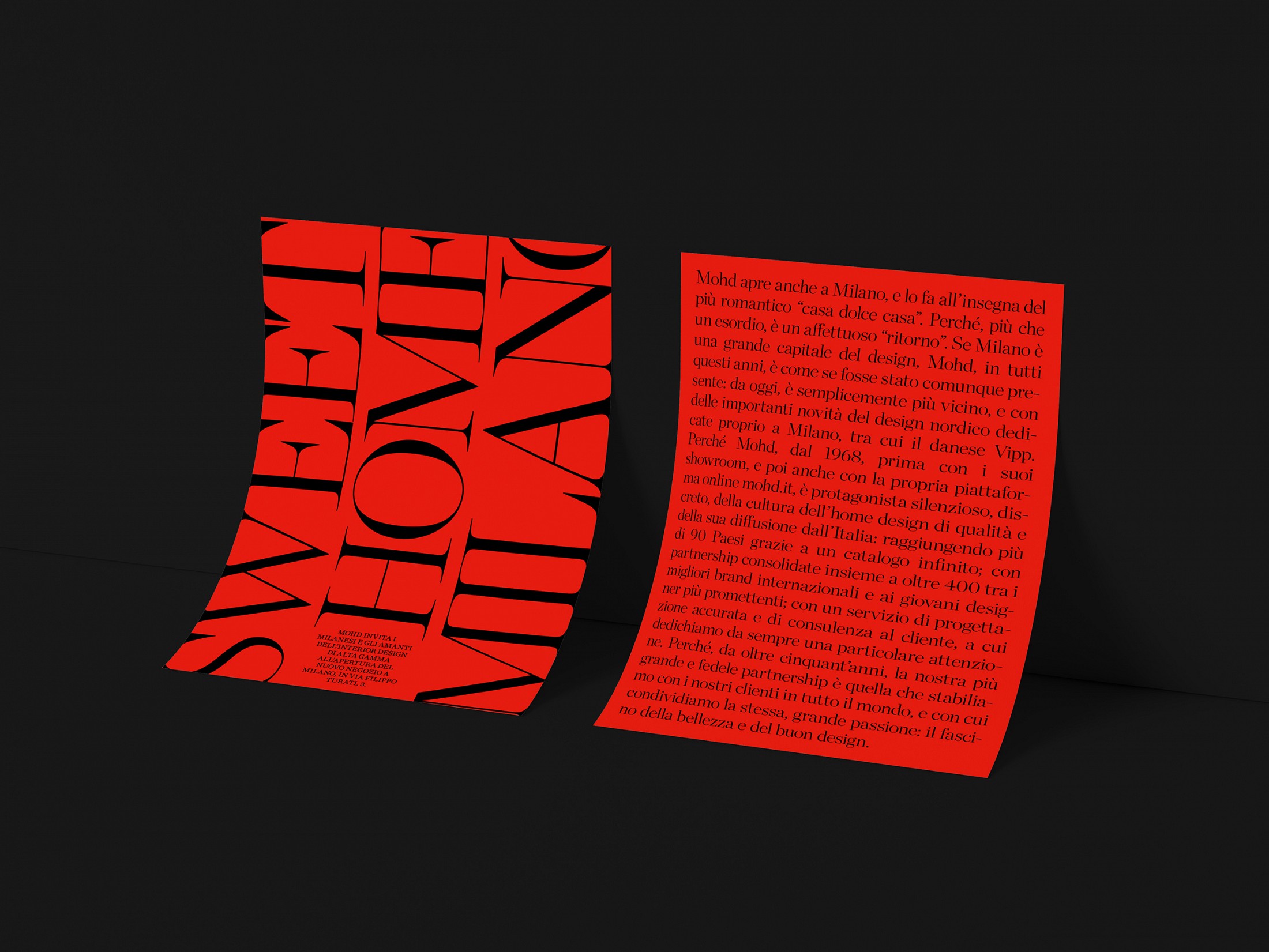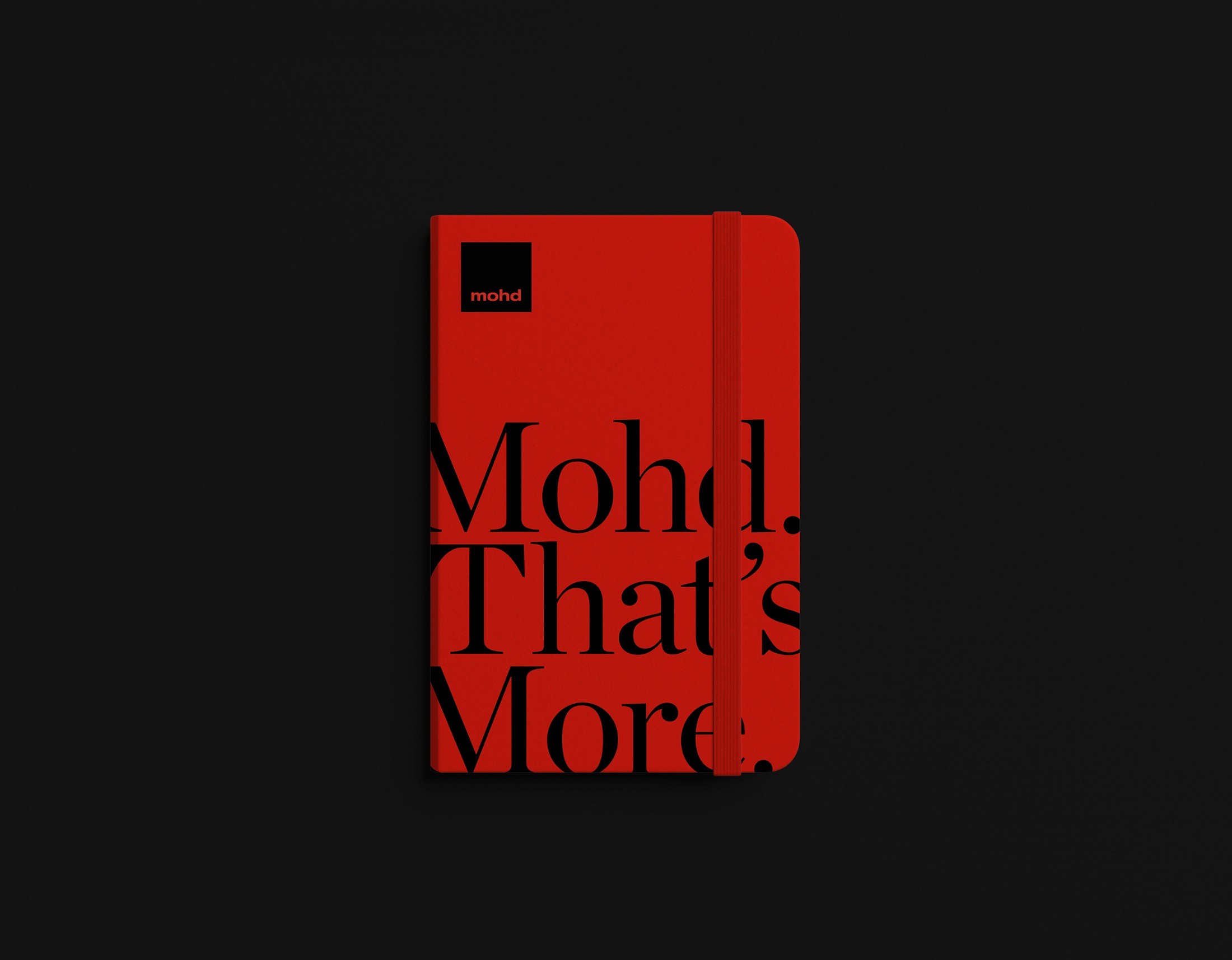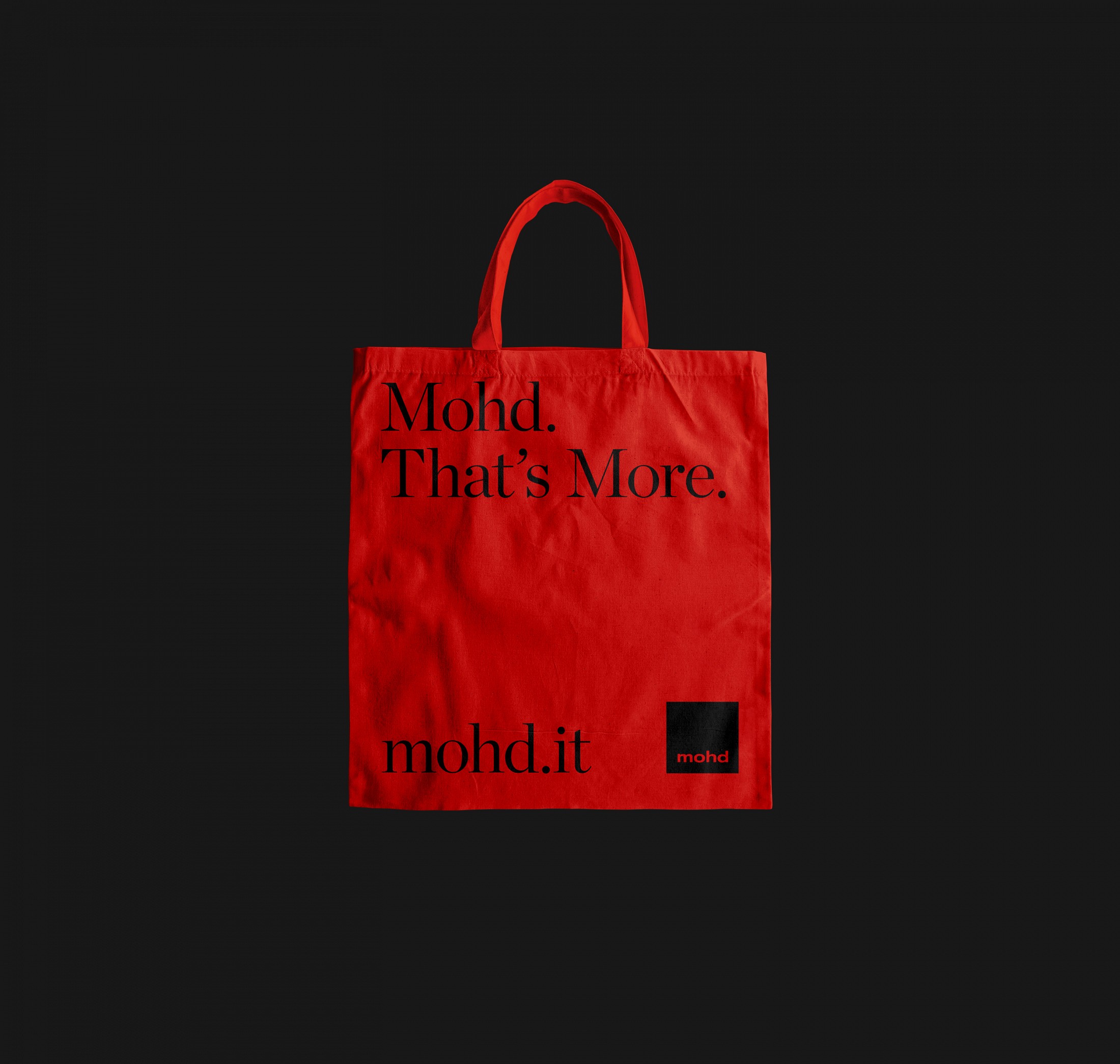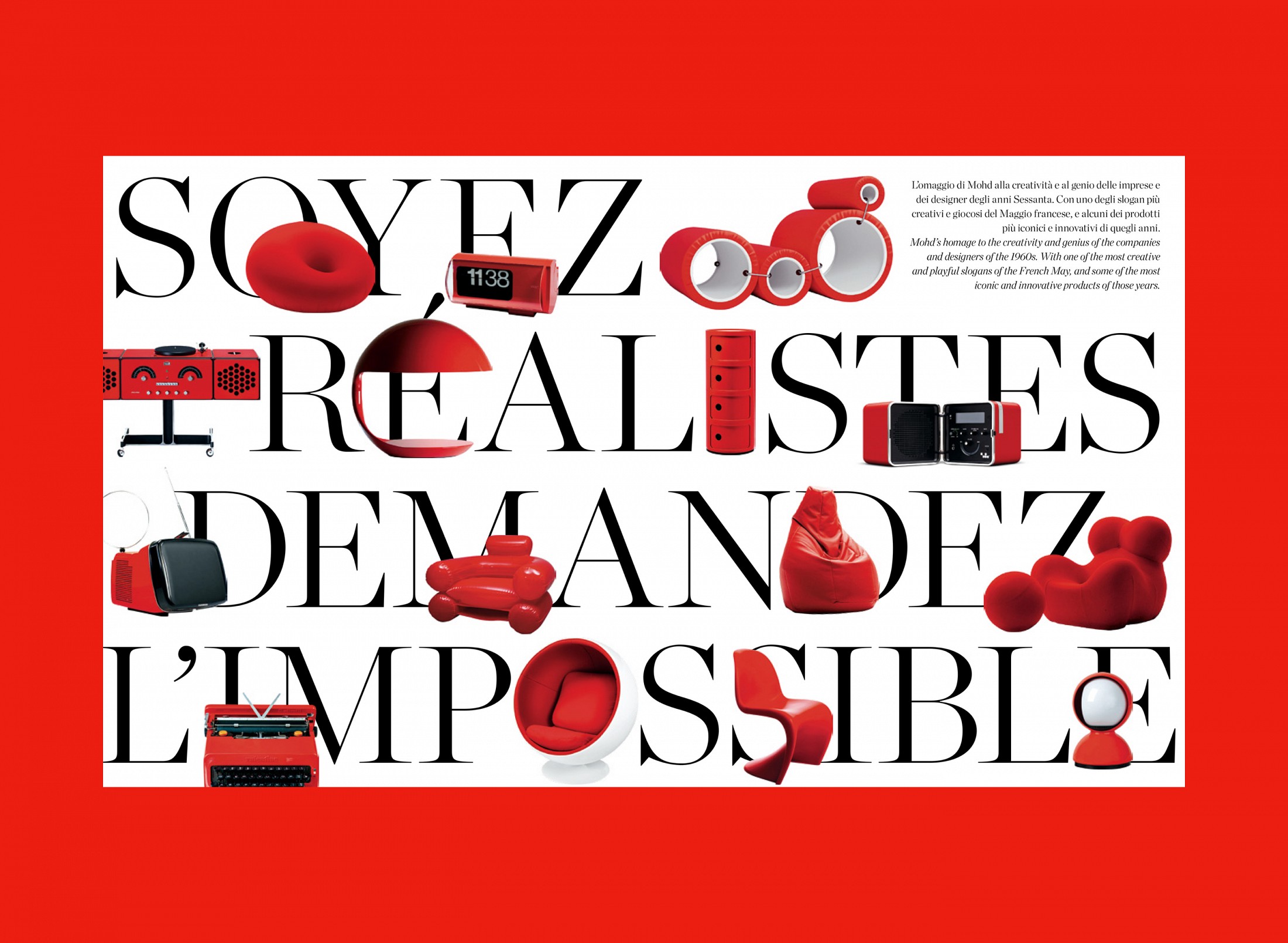 Showroom Opening
To drive consumers to the new showroom, we've adopted a bolder visual language characterized with a strong colour palette to draw attention and introduced a fun and typical Milanese tone of voice (Milan is the city of historical cabaret clubs, and surreal humour of the Dario Fo, Nobel Prize in Literature).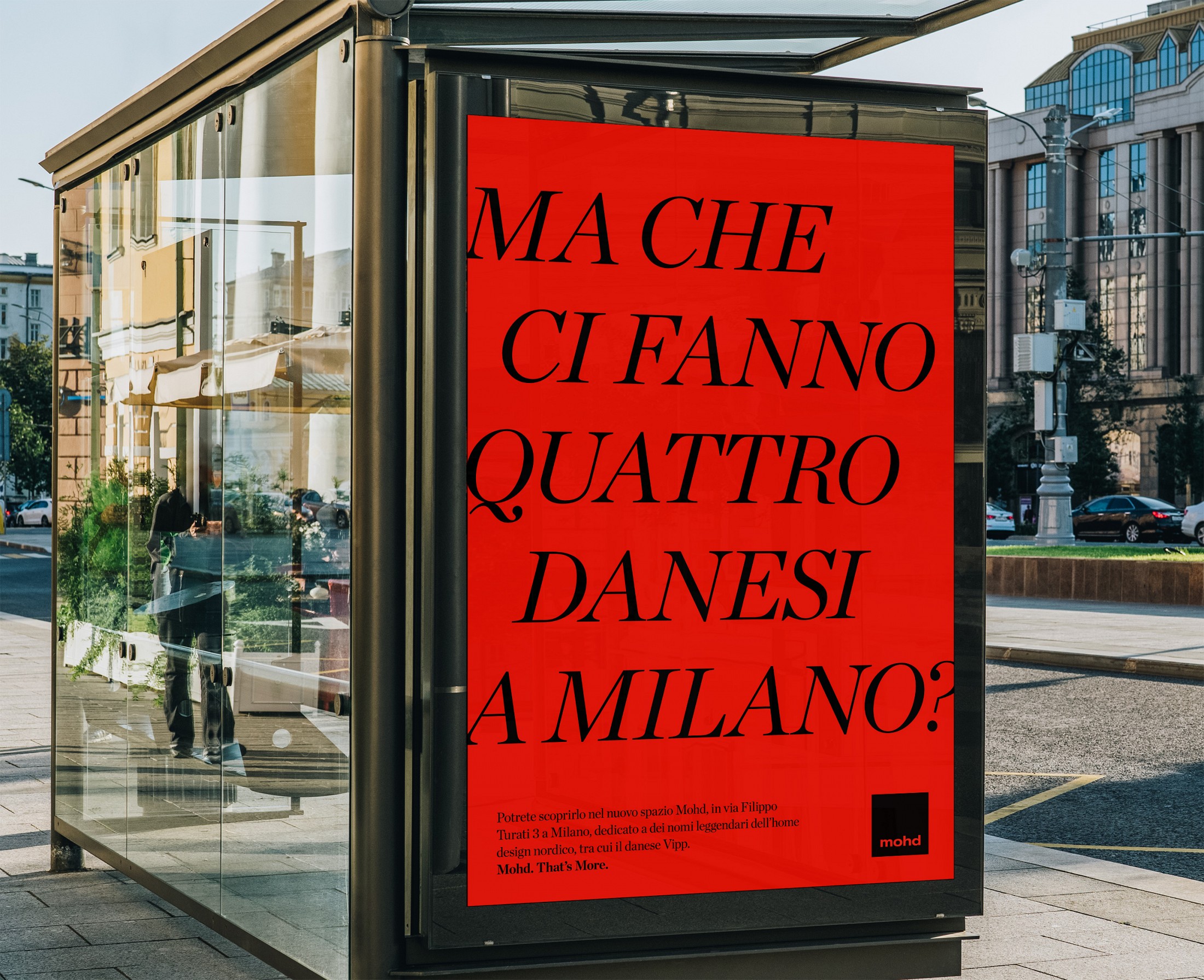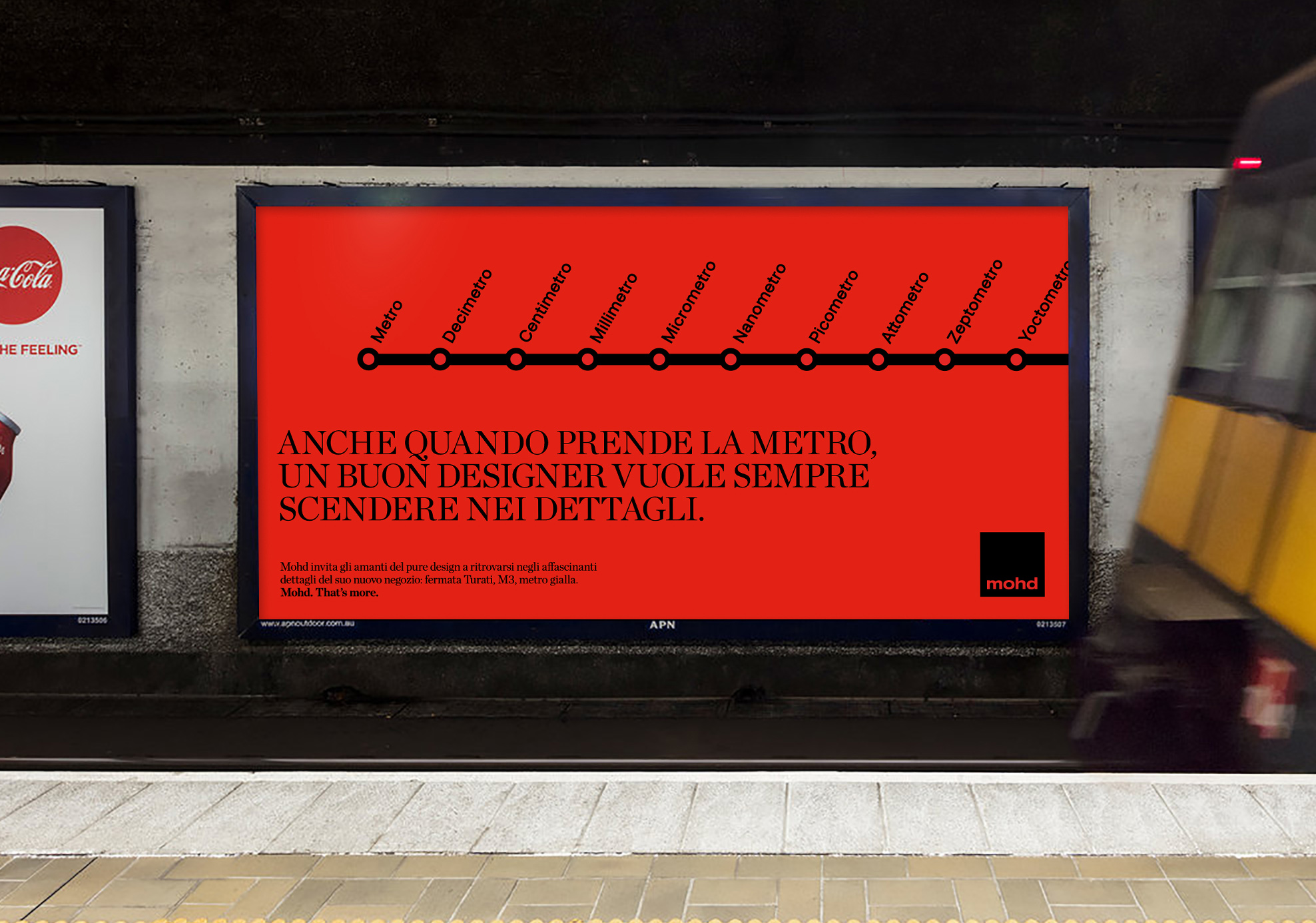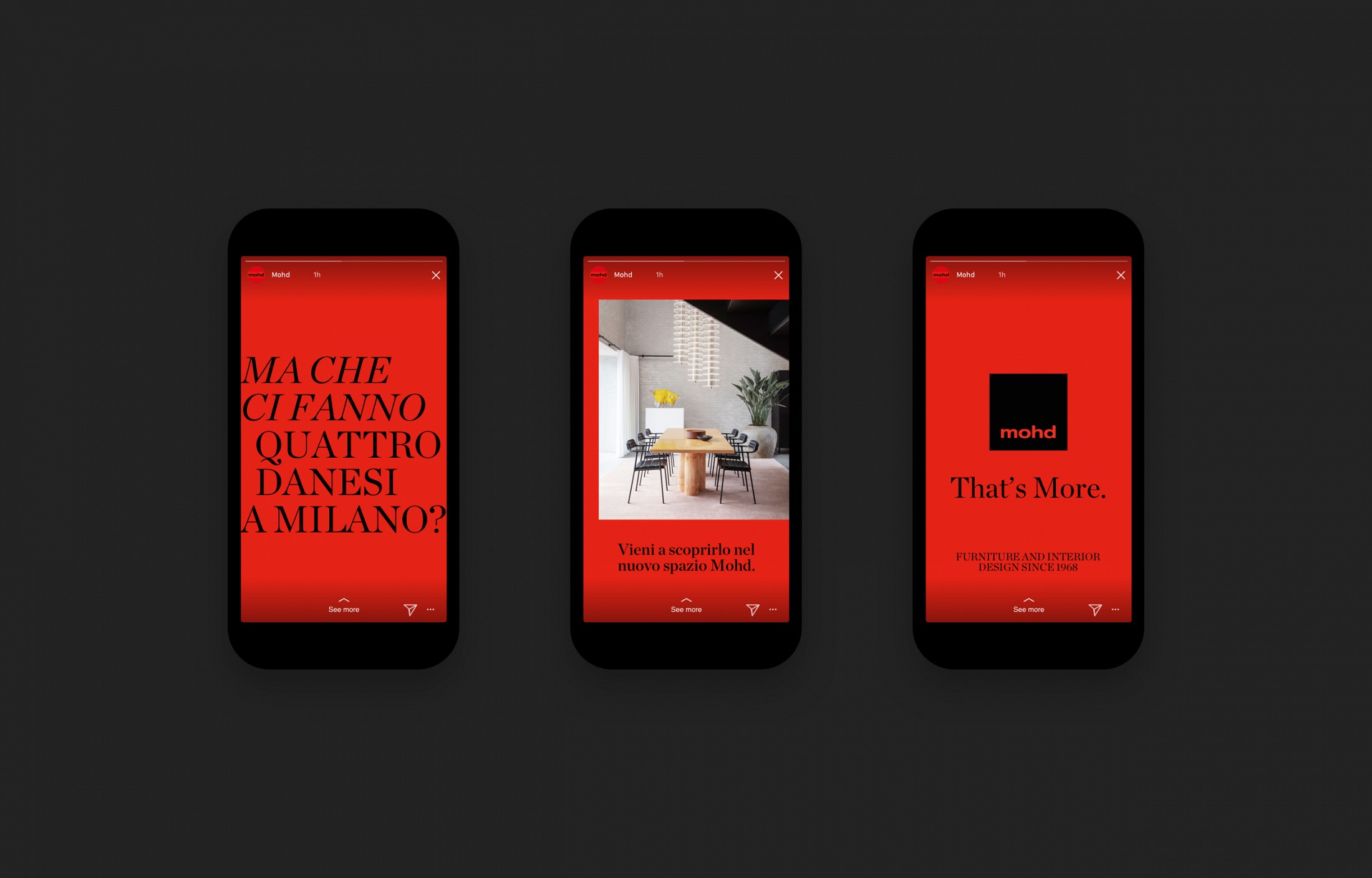 Company profile
A company profile was designed to summarise the business, its services, milestones, history, with a consistent look and feel of the book and the company's new identity.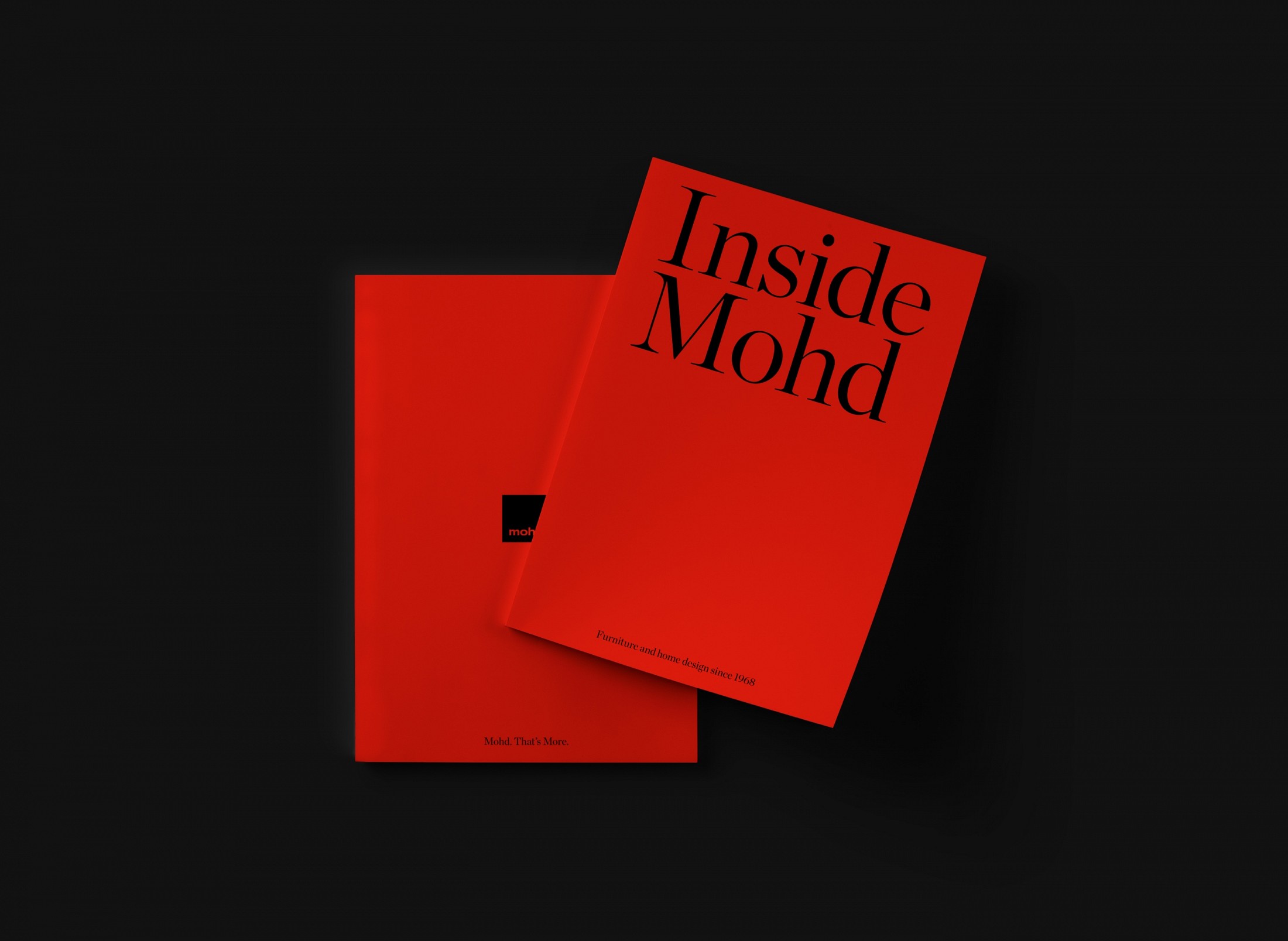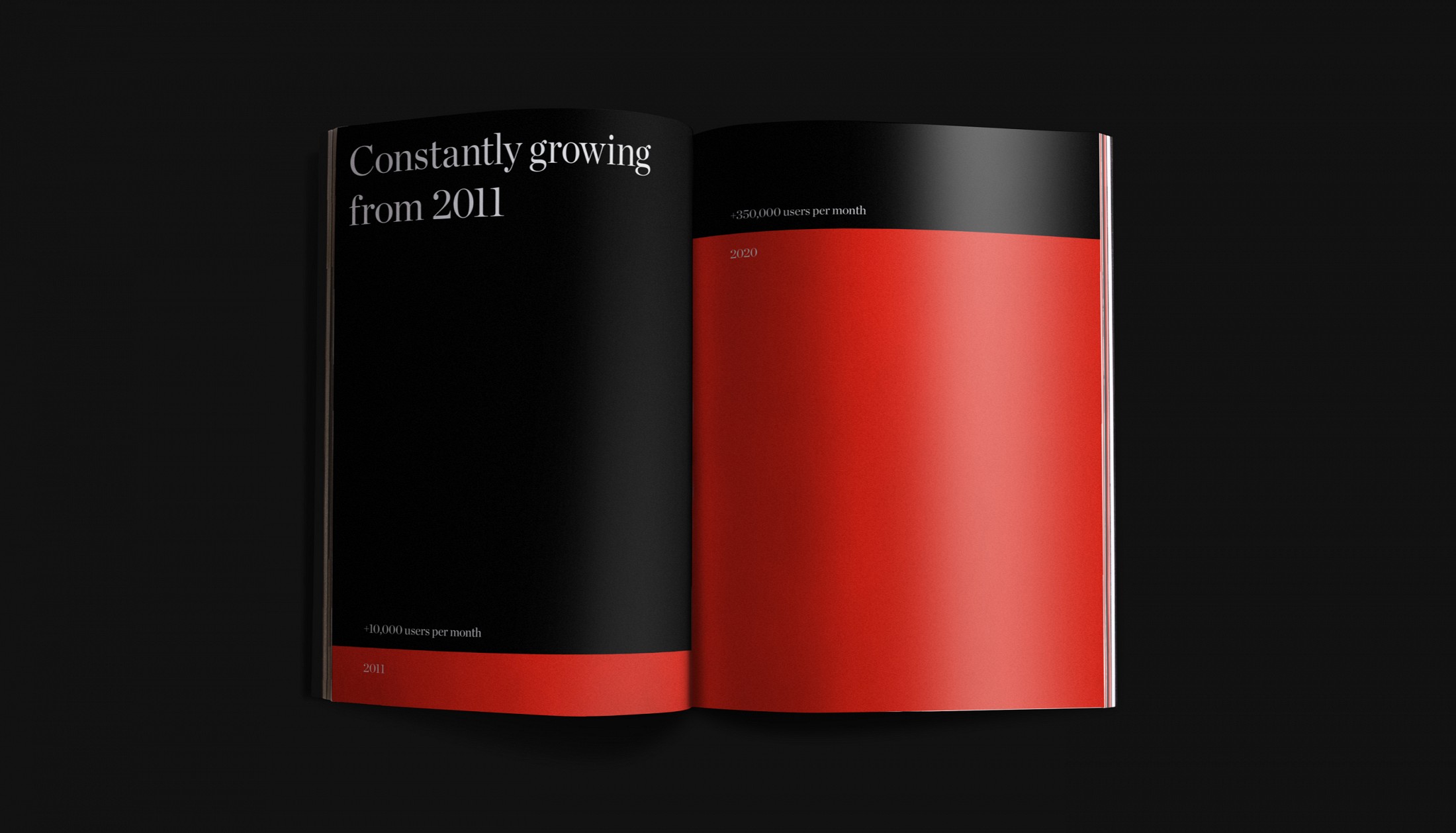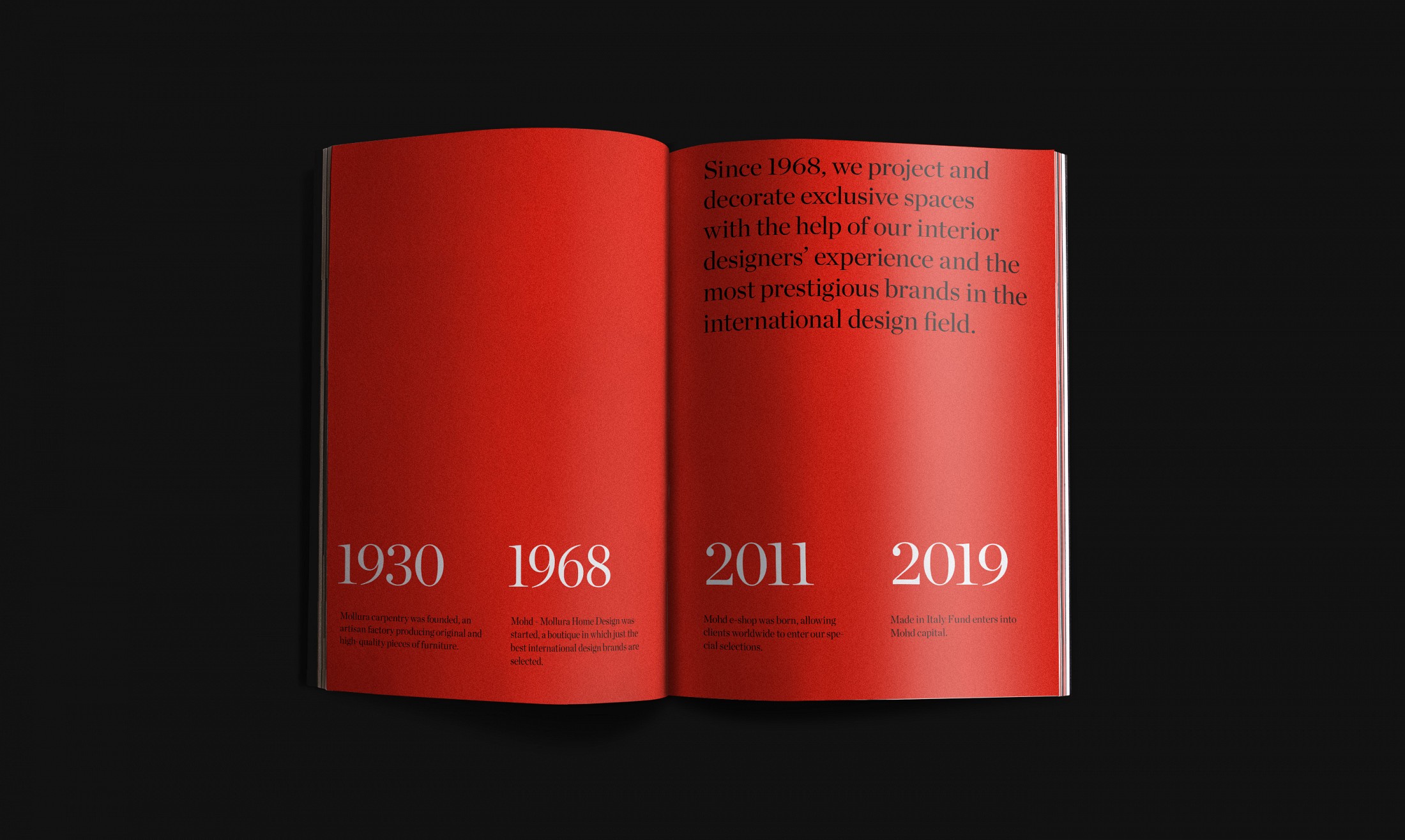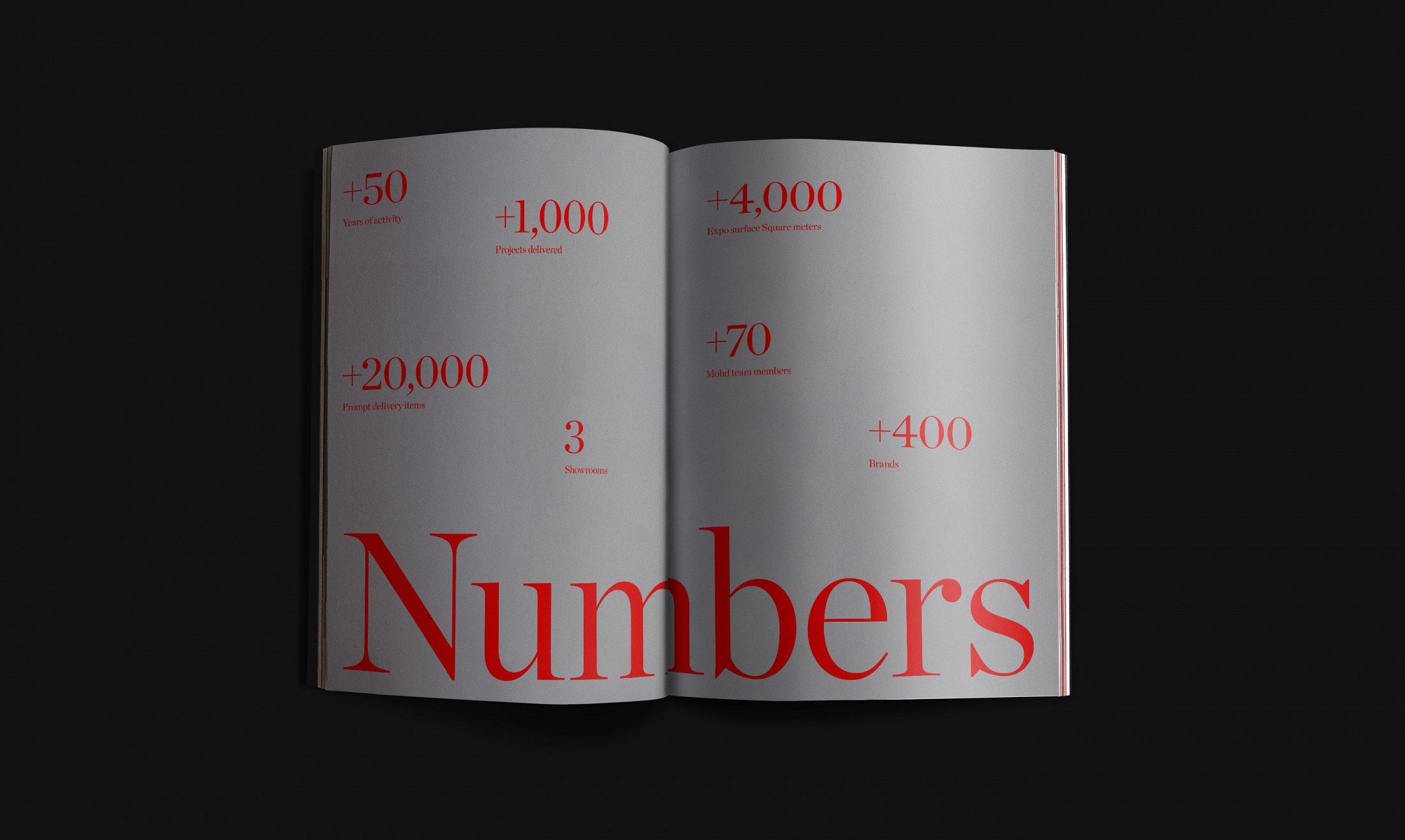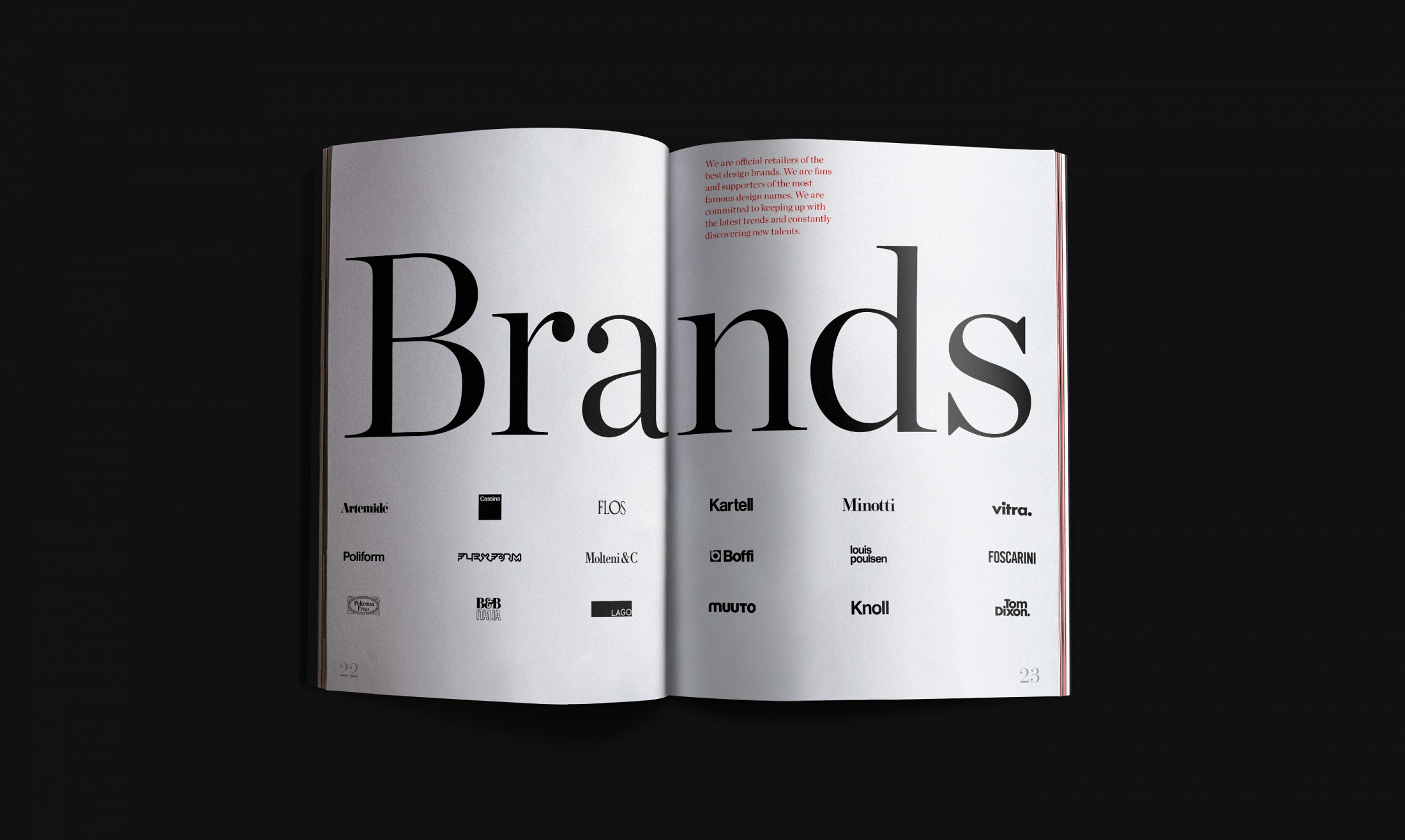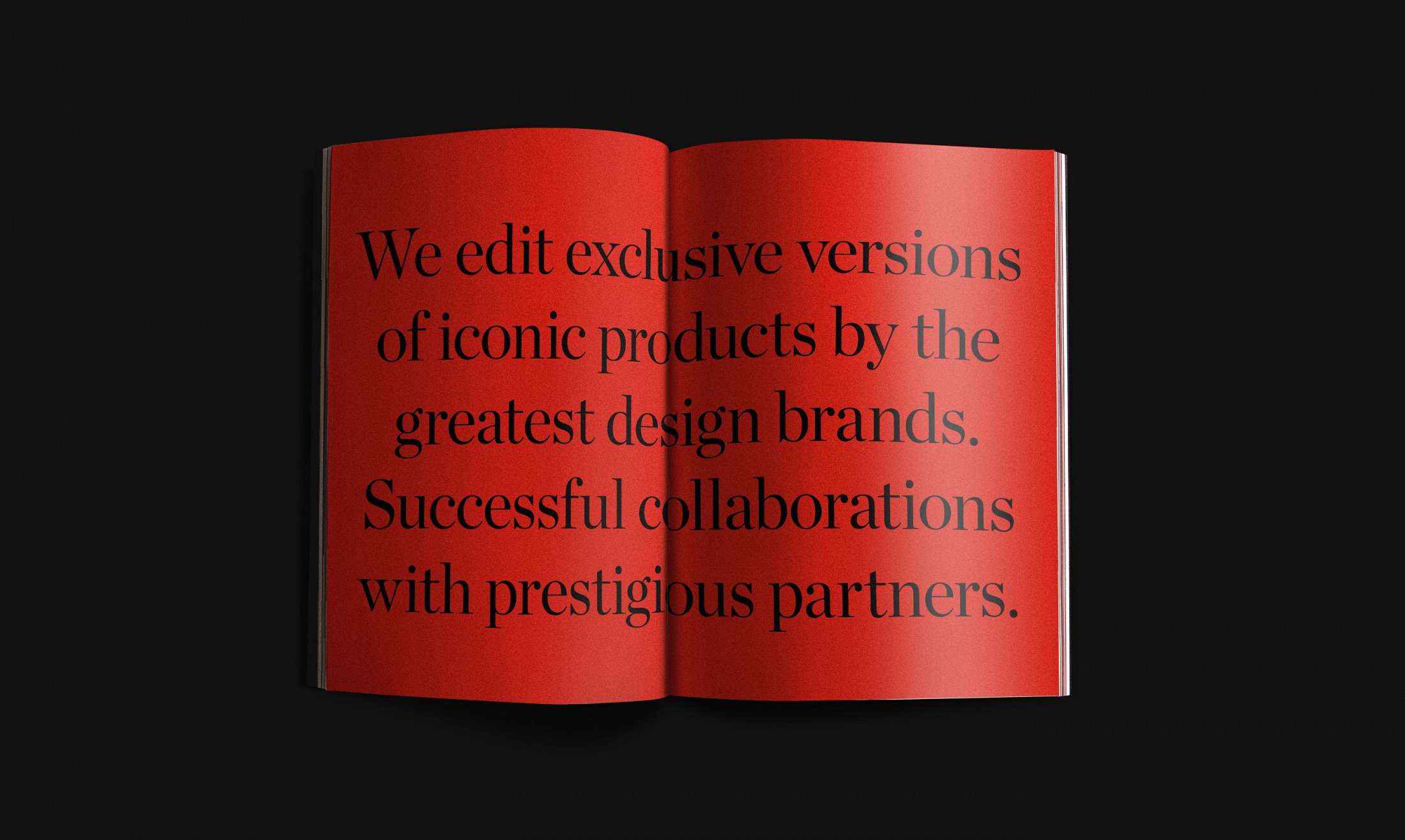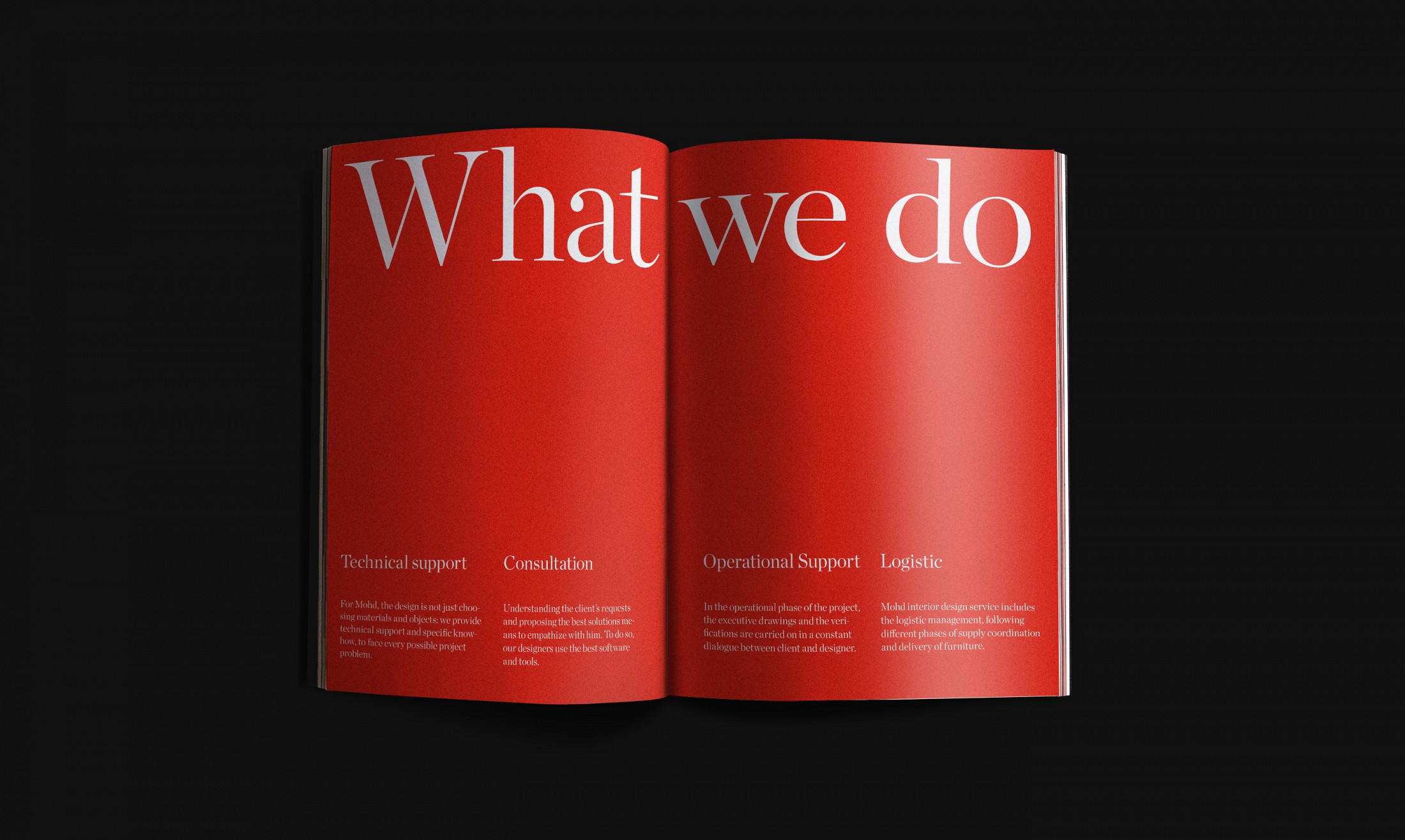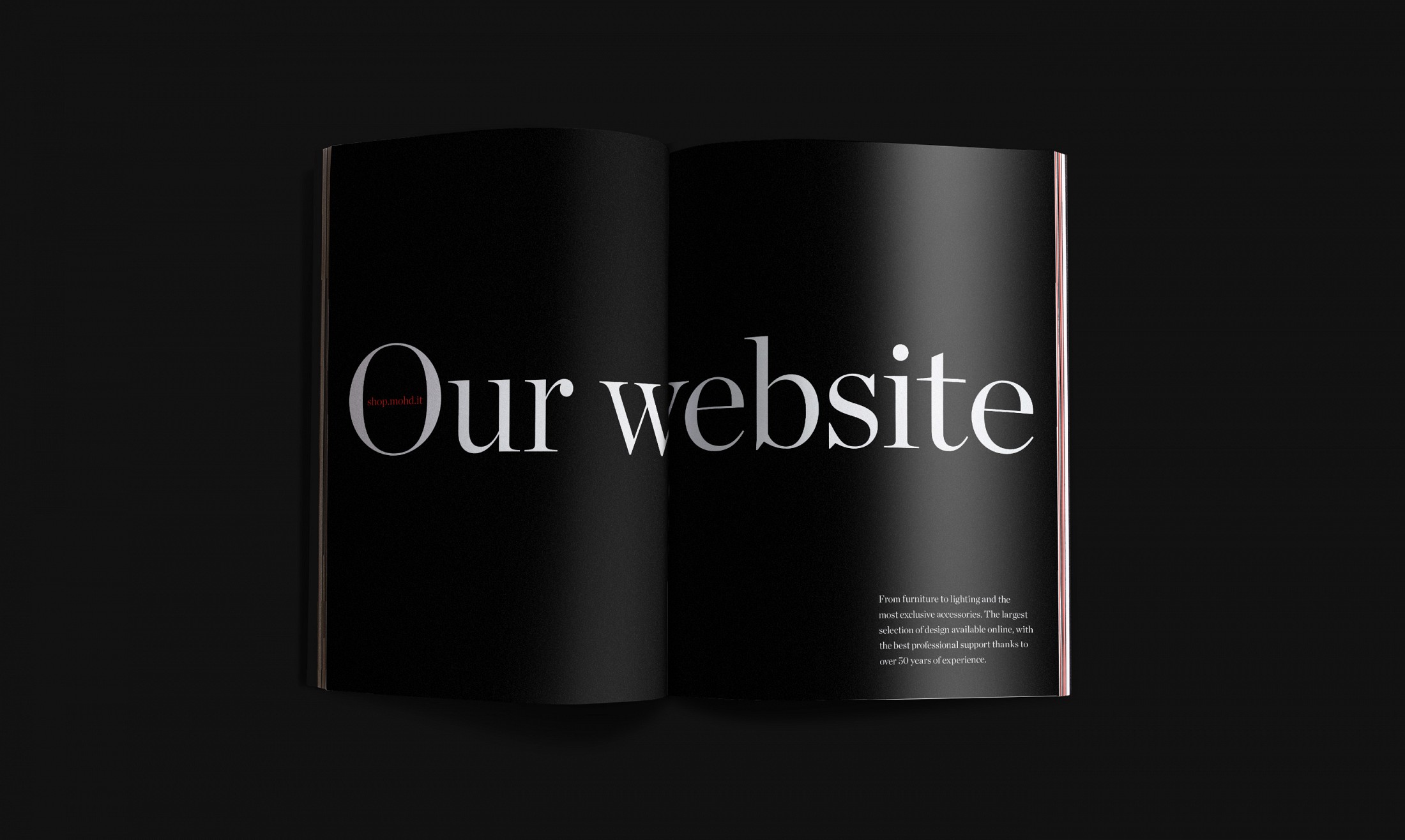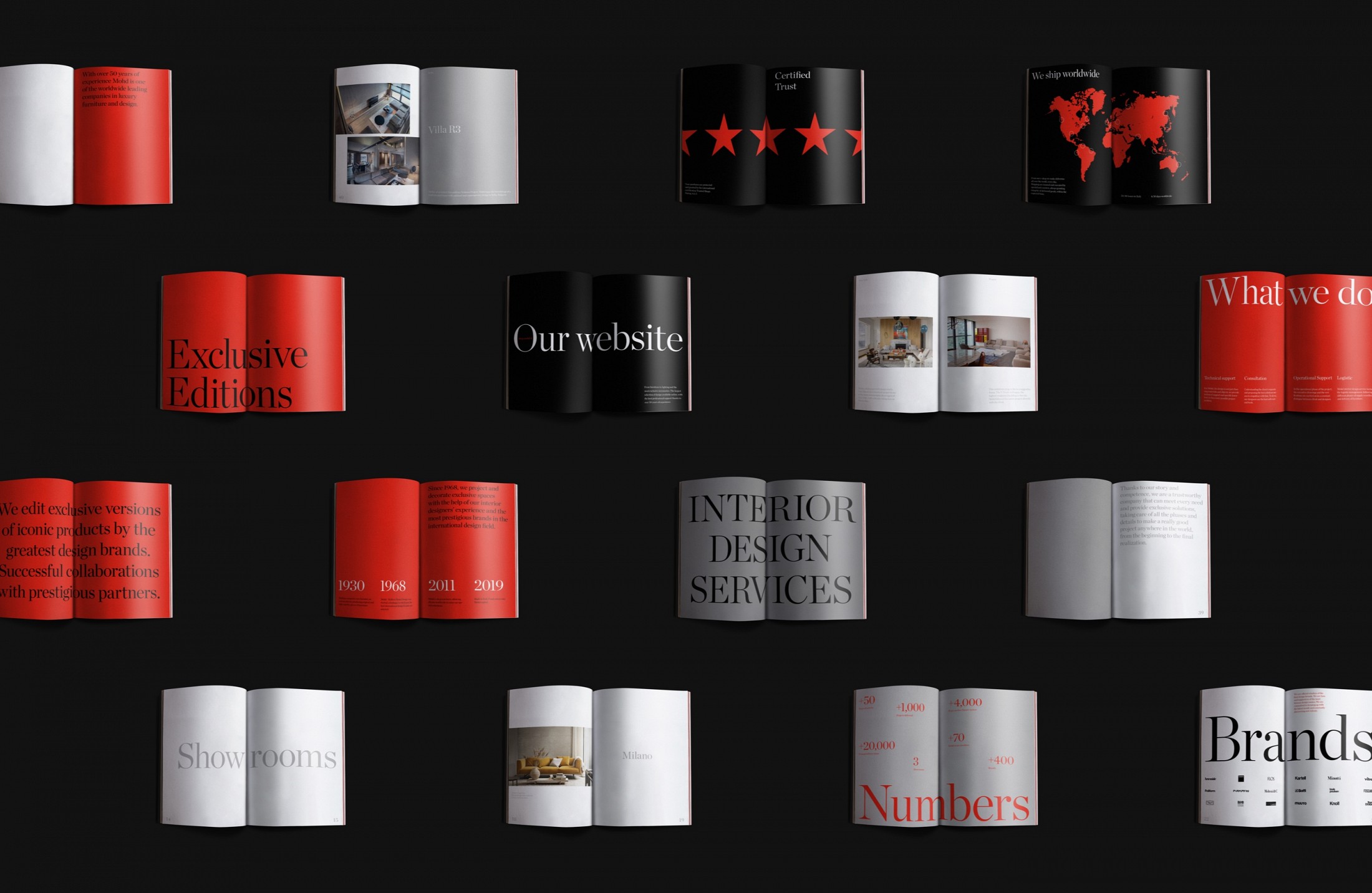 It is important to mention that the work was carried out remotely just when the Covid-19 pandemic had also spread, with the consequent great uncertainties in the world economy. From managing customer needs and feedback, to delivering reports and final assets, everything was managed remotely. An exciting yet satisfying challenge that built a consistent brand image, set the future vision and provided everything the brand needs to tackle its new path.