Mediamarket is the Italian company of Media-Saturn Holding. In Italy, it operates with the brand Media World. Competitive prices, the largest selection of products, attractive brands and exclusive own brands, innovative technology, comprehensive service and unconventional marketing – these are the ingredients that have made Media-Saturn the Number One consumer electronics retailer in Europe.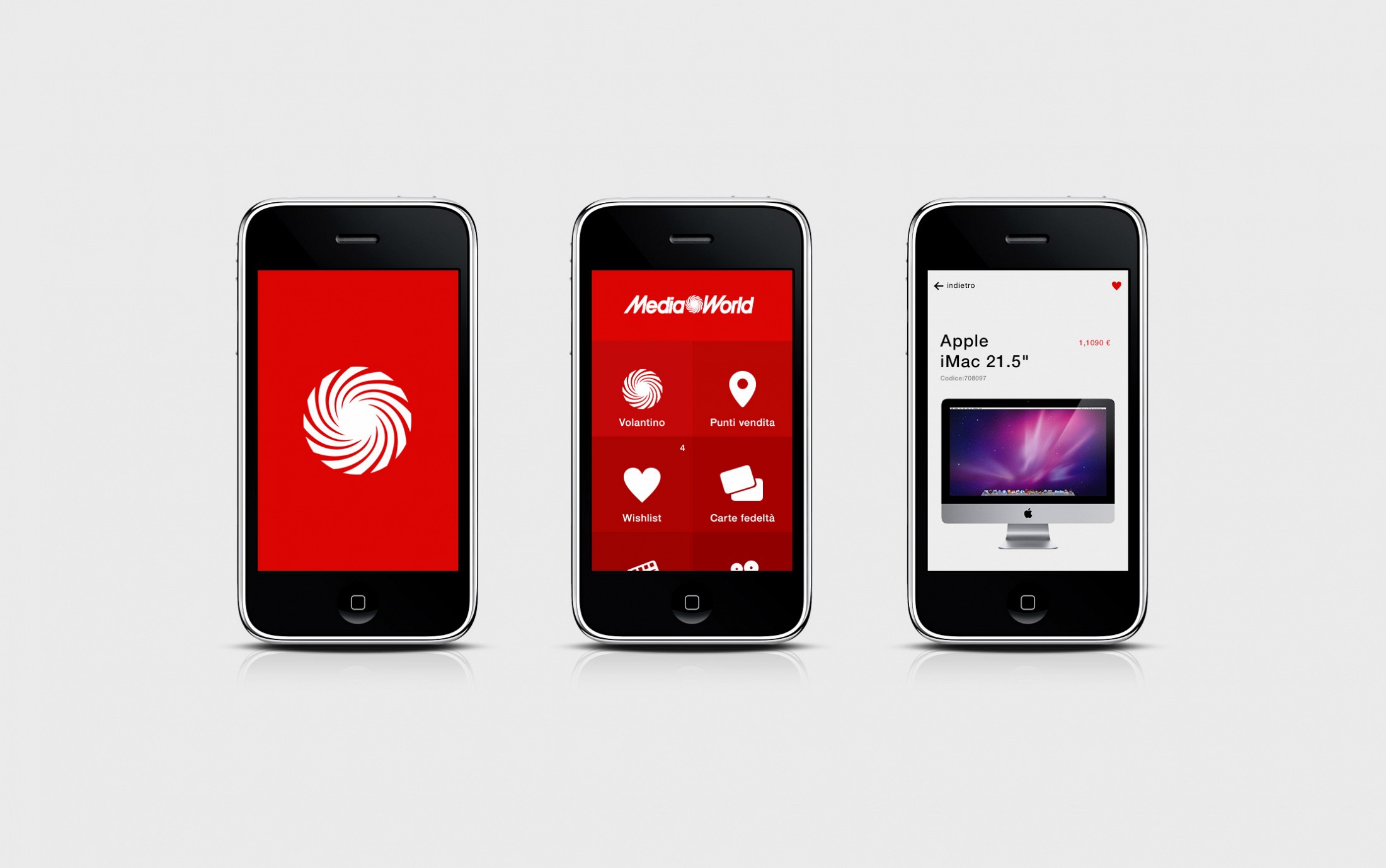 In 2011 I designed the first Media World mobile app. But I worked on many other projects for Media World: contests, websites, e-commerce, communication activities and more.
For Media-Saturn, I also worked to create the graphic restyling of the Saturn corporate website (Saturn is another brand of Mediamarket) so that it becomes more usable, clear and rational.
Completed the corporate website, I also worked on the e-commerce, designing all the templates and the purchasing process.